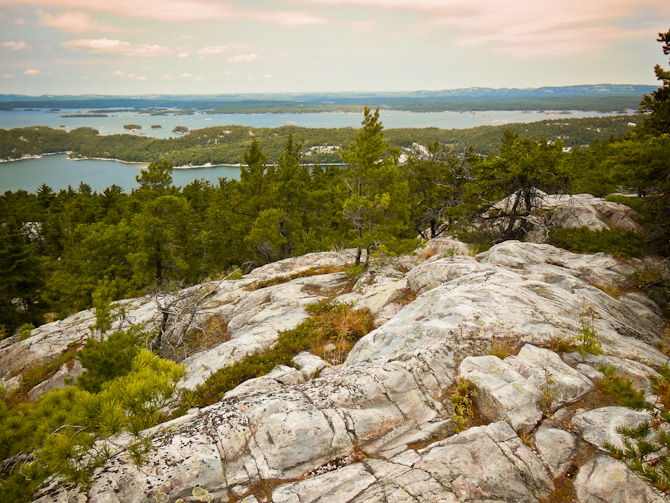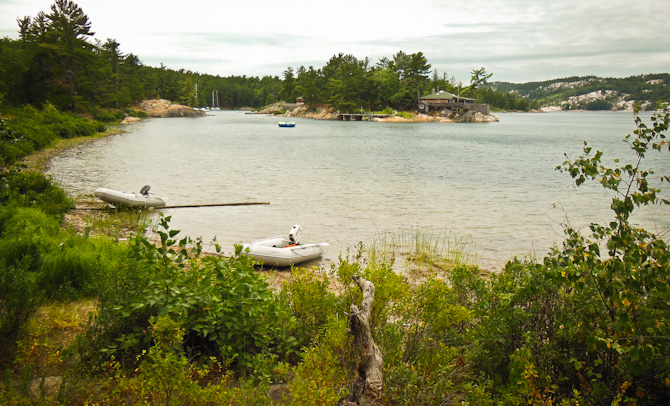 Frazer Bay Hill – You Can See Forever!
Our second day, back at anchor in Marianne Cove, Jim talked me into hiking up Frazer Bay Hill. He'd heard the view, overlooking the Bay, was spectacular and well worth the "climb" up. Well, it certainly was steep and very rocky, but we were rewarded with a view of Frazer Bay that was just plain stunning.
We dinghied a short distance from the anchorage (you can see the sailboat masts peeking out of the cove – top-left) to start our hike up the hill.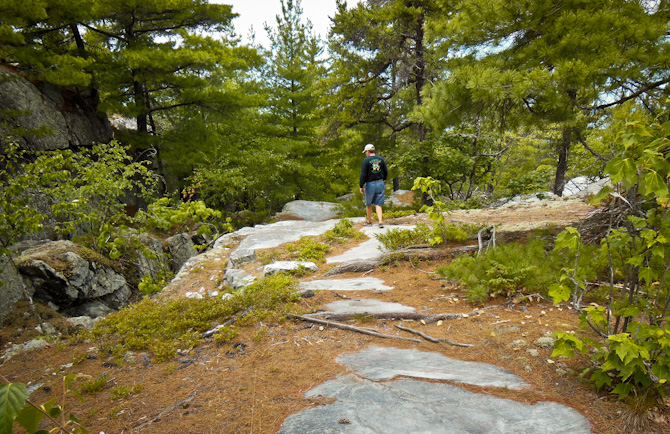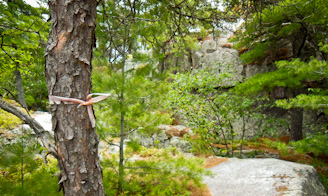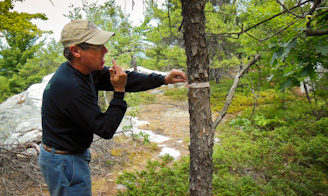 We followed these faded red ribbons up the hill, if it were not for them, we would have certainly gotten lost. Not sure what Jim is doing (above-right) but I think he is re-tying the ribbon on that tree.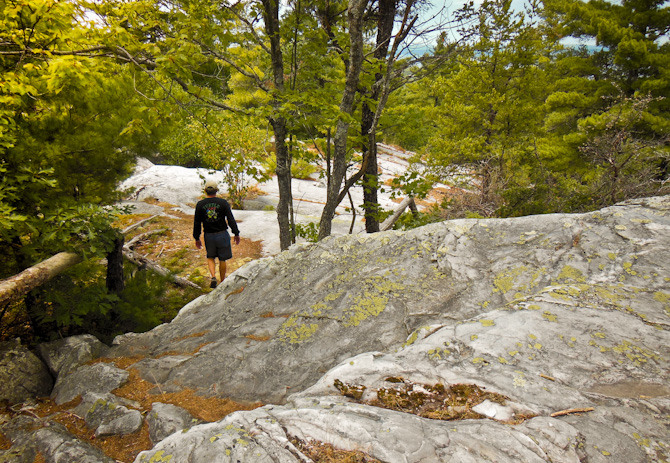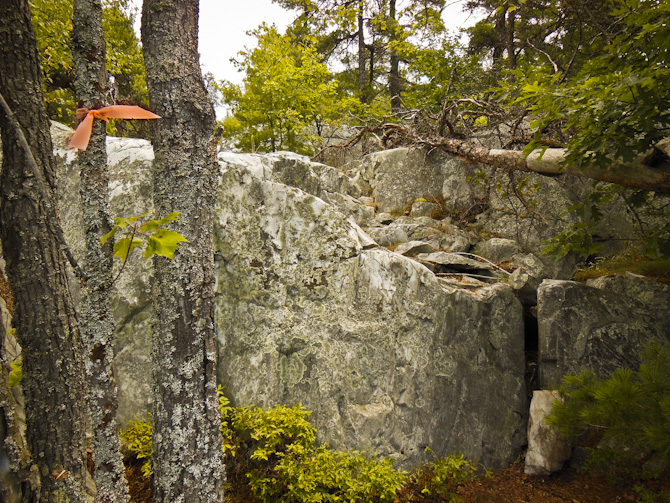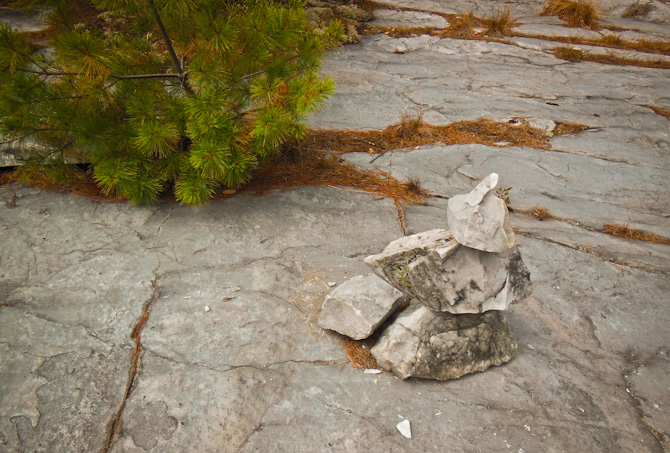 Signs of hikers before us.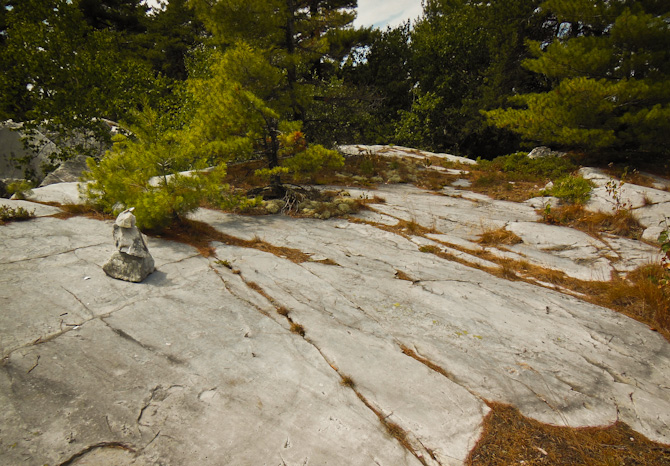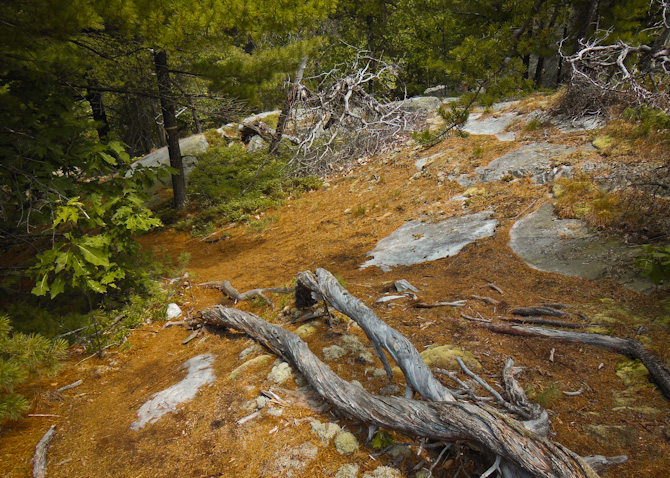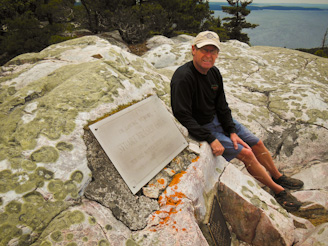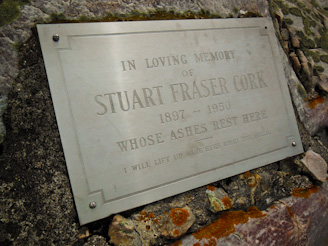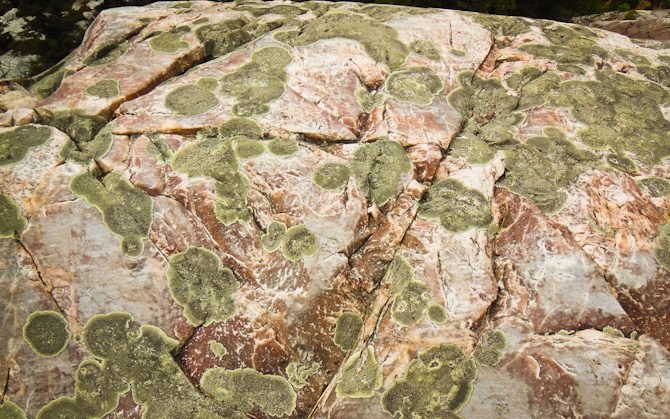 Jim is at the top here with a view far and wide.