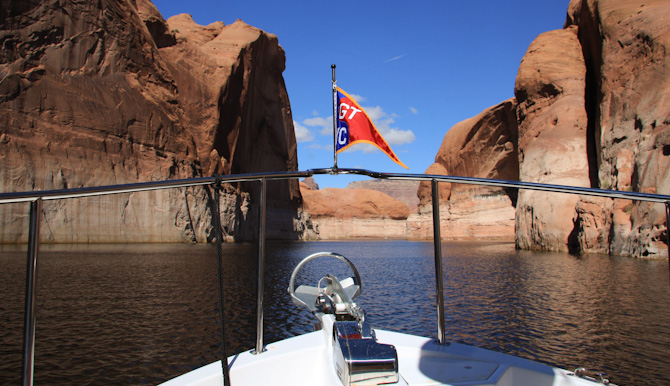 The mystery of the unknown is one of the 

most compelling reasons
why we love exploring new (to us) boating destinations.

Lake Powell more than satisfied our quest to be inundated with awe inspiring sights as we made our way up the lake, around the crested buttes and all the rock canyons that the lake has to offer. At 186 miles long, with 2,000 miles of shoreline and 96 uniquely named, and flooded, canyons, there was always something new to see, just around the next bend.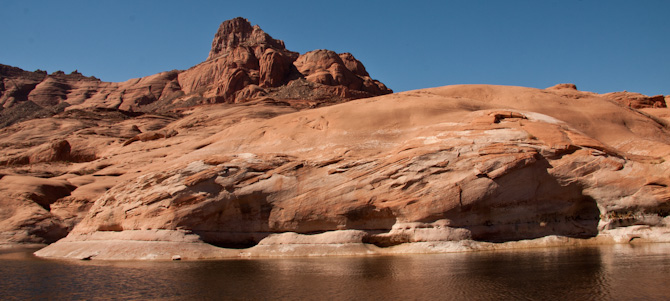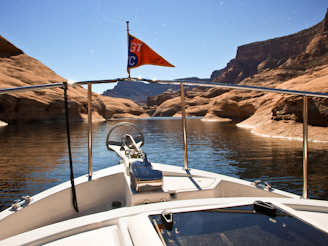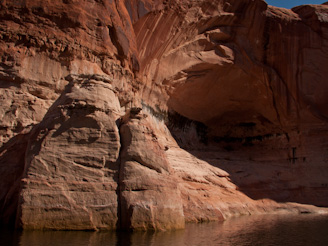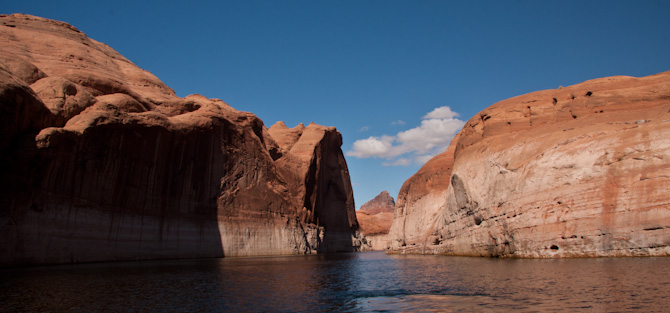 Our first narrow canyon cruising exploration came on our third full day on the lake.  While in route to Oak Canyon, our proposed beach campsite for the night, we left the main body of water to explore both Cathedral Canyon and Secret Canyon. As we entered Cathedral Canyon first, we knew the canyon walls would narrow and narrow they did, down to points where it would have been difficult for two boats to pass each other in the narrowest parts of the gorge. Besides narrowing, the canyon takes on a more serpentine route that wouldn't let us see beyond the next bend – the sheer walls seem to bend right before us, straight down into the water. We cruised the canyon at idle speed, often engaged in neutral, floating quietly between the winding canyon walls when possible until we reached the end of the maze and retraced our route back to the main body of water.