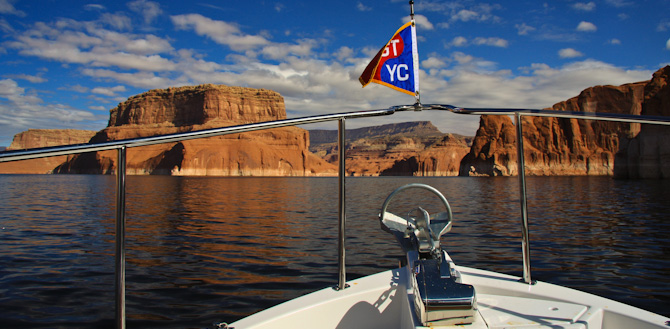 Anchoring and Stern Tying to Shore in Dry Rock Creek Canyon

We found out that sometimes you can go all the way into a winding canyon only to discover there are no beaches to tie up to. As we neared the end of Dry Rock Creek Canyon today, we thought this might be the case, but as we approached the furthermost part, we finally found a spot that looked promising. Since it's only our second night on the lake we're still a little nervous about rocks lurking beneath the water by shore. We decided to try anchoring and sterling in; this method took a few try's to get where we felt comfortable. Initially we thought we might get closer to shore but in the end we opted to stay out a ways for safety's sake.
A photo (above) of our approach to one of the few beach areas in this canyon.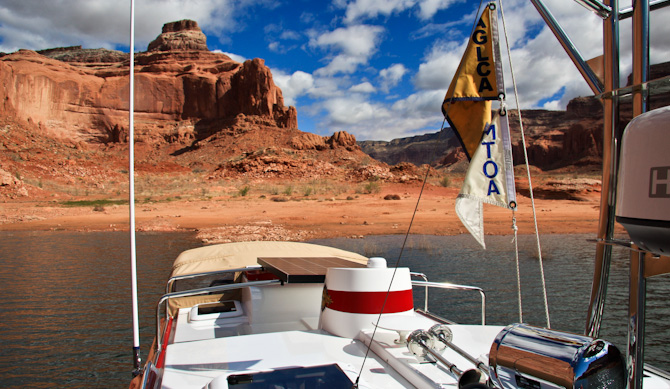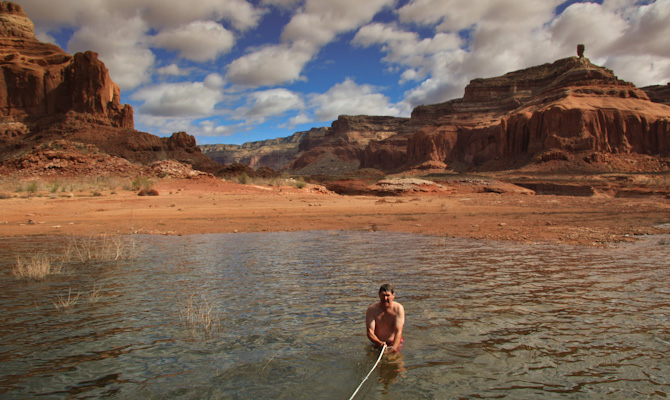 Jim was the lucky one to set the stern anchor today. It was a fairly hot day and the water temperature is 69/70ish. Not bad for October. There are still some lasting winds from the storm that went through a few days ago but every day they are reduced and from the weather outlook we've been able to obtain while in this remote area – it looks like we're in for some ideal cruising weather during our stay on Lake Powell with temps in the high 70s and mid 80s.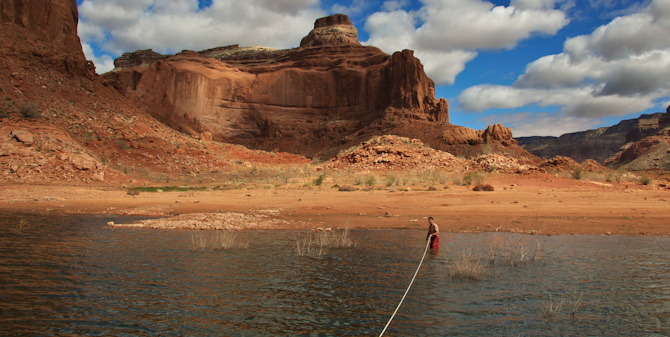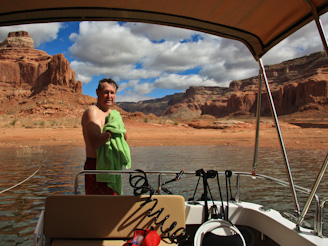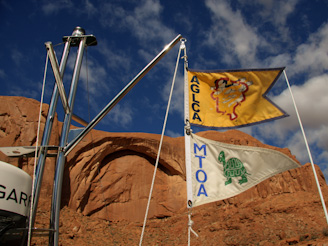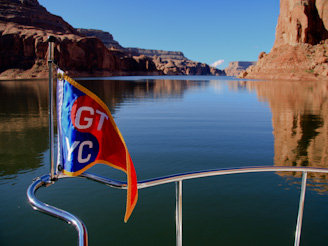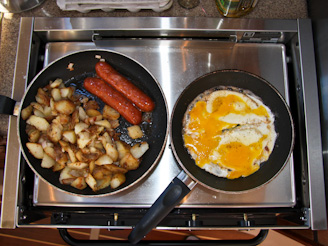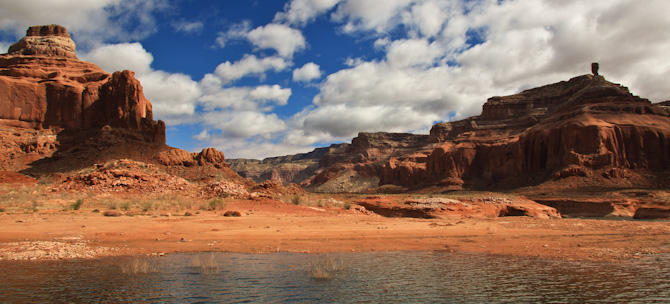 Proudly flying all our burgees on Lake Powell.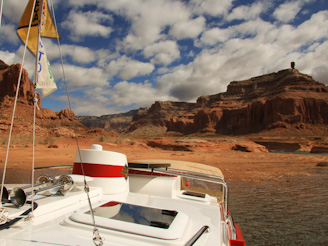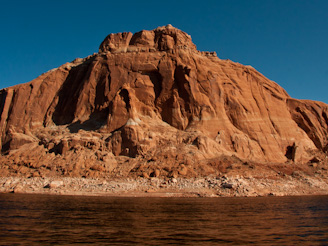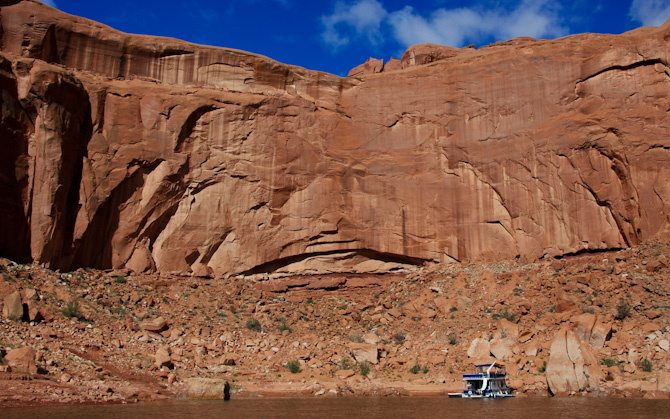 This houseboat was our only neighbor today. They got the only other spot in this canyon, positioned just to our starboard side.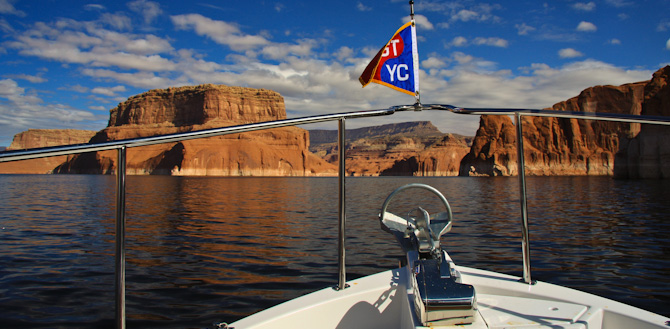 A few more photos (above and below) of our cruise to Dry Rock Creek Canyon today.