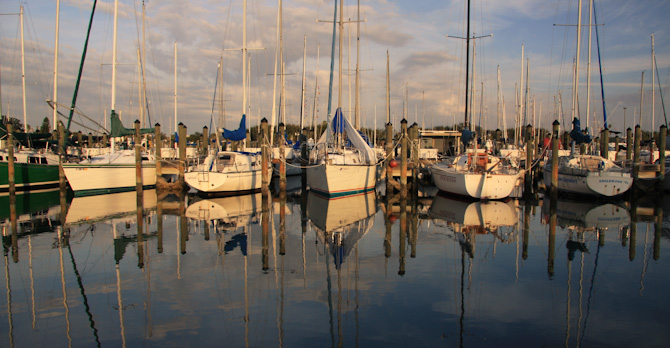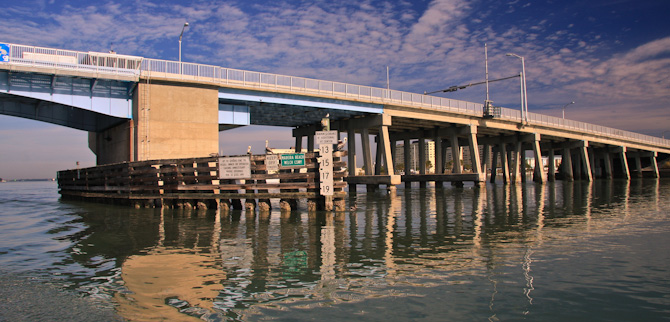 On our way to Gulfport today. Great cruising weather, calm as could be, not too many boat wakes to contend with and we were happy about that. We've heard lots of good reports from other boaters about this little community near St. Petersburg. We made arrangements to stay one-night at the Gulfport Marina, just about a mile from the downtown area.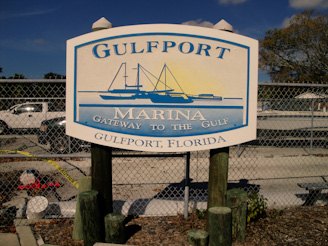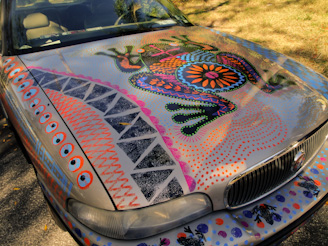 Here's an artsy idea for your car when it needs a new paint job. Tribal art! This is just a little representation of this little community. Many restaurants along the beach area but lots of art galleries and gift stores dot this small town. Charming.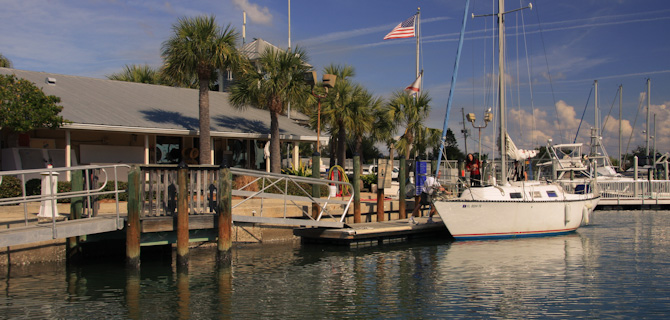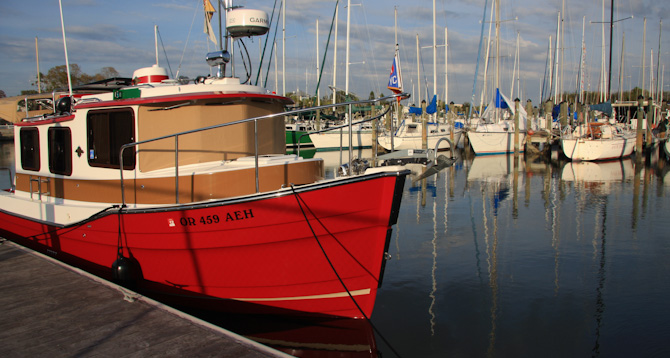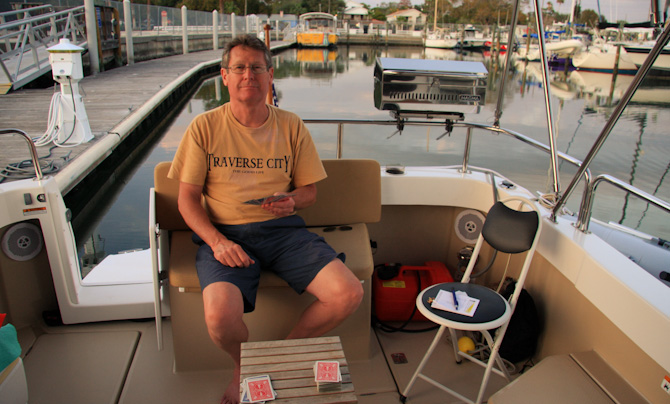 If you've been reading our blogs, you'll know that sometimes we pass the time playing Liverpool. A fun game and keeps us entertained when there's not much else to do.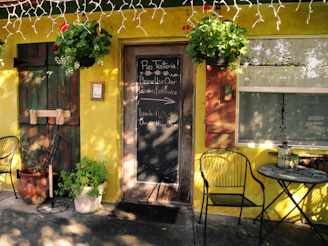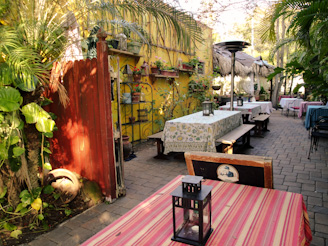 Here is a cute little restaurant, we liked the chalk board on the door. Instant, directional signage to display specials or to tell you to go around the back.