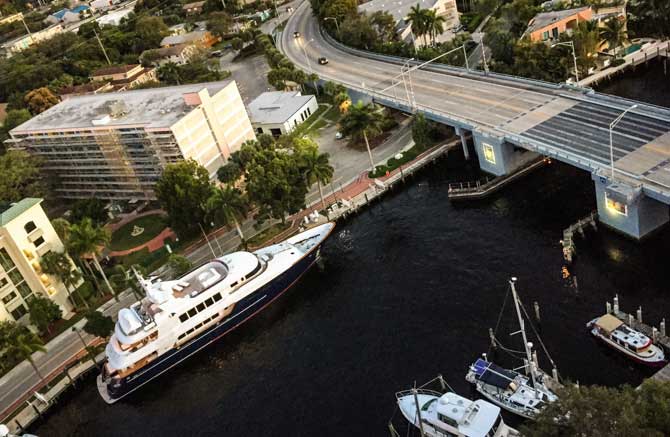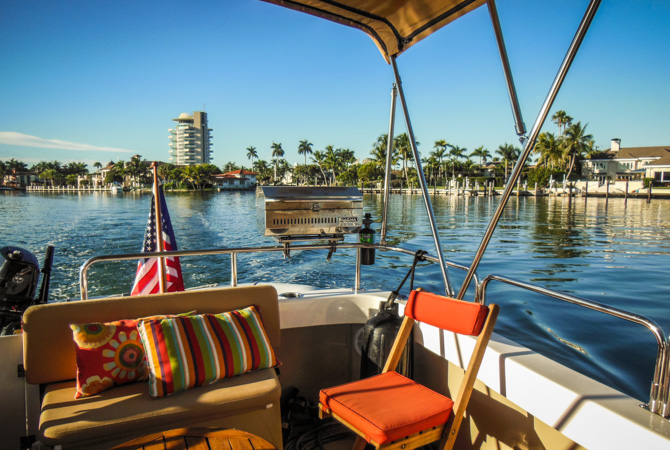 Fort Lauderdale has it all.
On our way for a week's stay in Fort Lauderdale. This Florida boating destination has it all… lots of canals to explore, a beautiful beach to walk on the ocean, shopping on Las Olas Avenue, a beautiful River Walk for leisurely strolls along New River and  now we can add one more thing to our ongoing Fort Lauderdale list… the warm and welcoming home of Carolyn and Harry House, (homeport for their Ranger Tug, PourHouse).
We left our anchorage at Lake Sylvia to secure our reserved dock space at Cooleys Landing, on the New River at the head of the River Walk. One of our favorite marinas in Florida. We took our time cruising there as it was a beautiful day and, as you can see, lots of nice scenery on our route.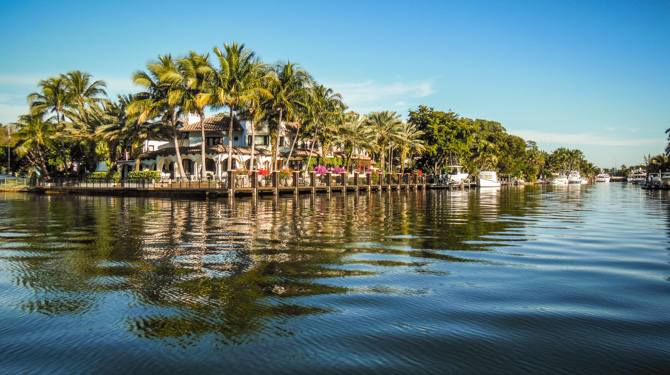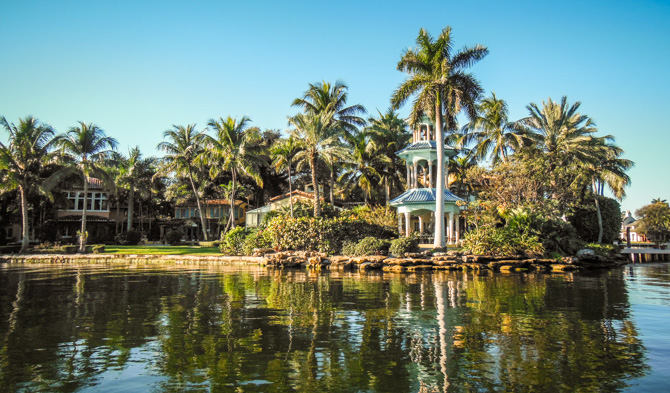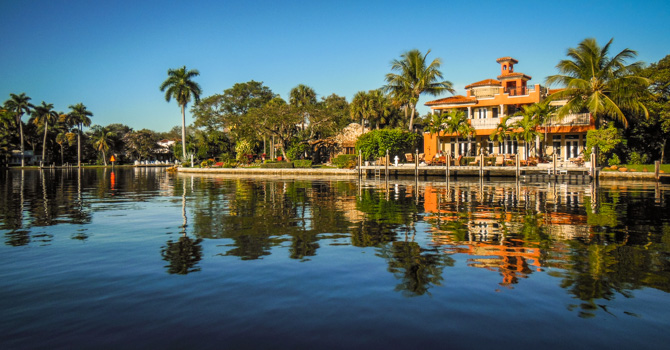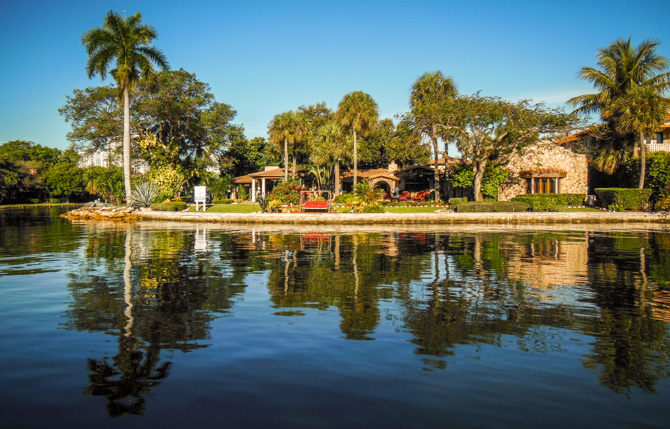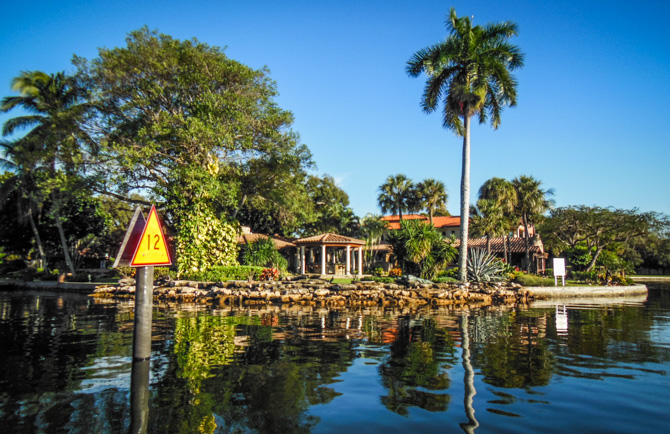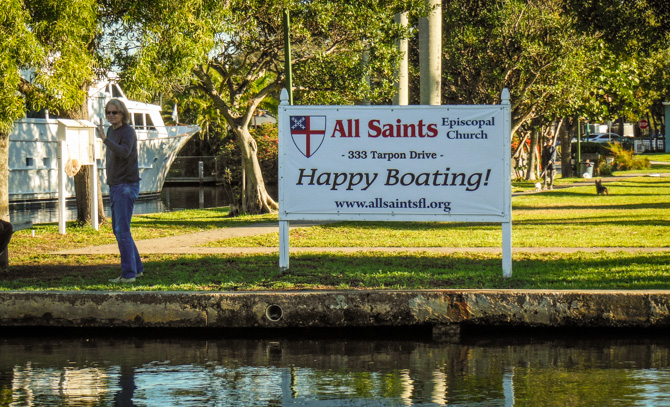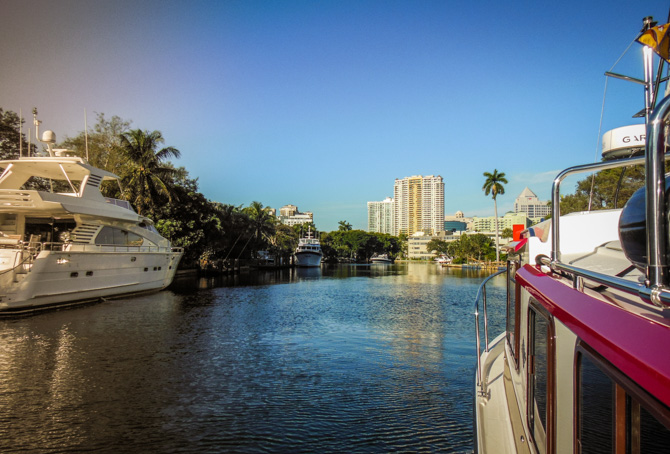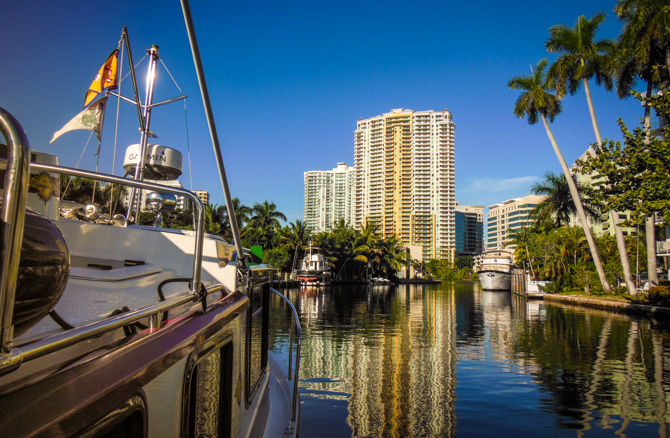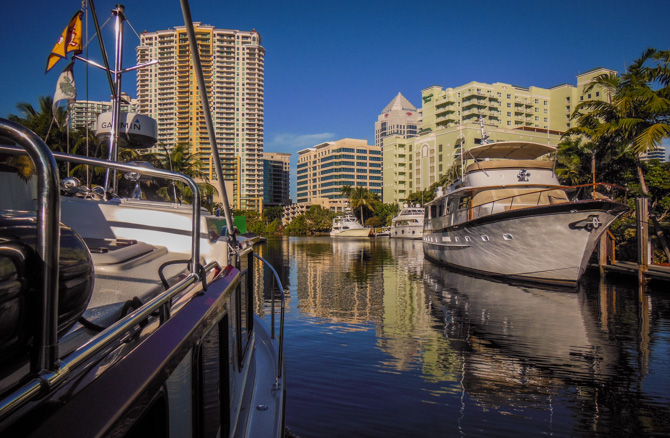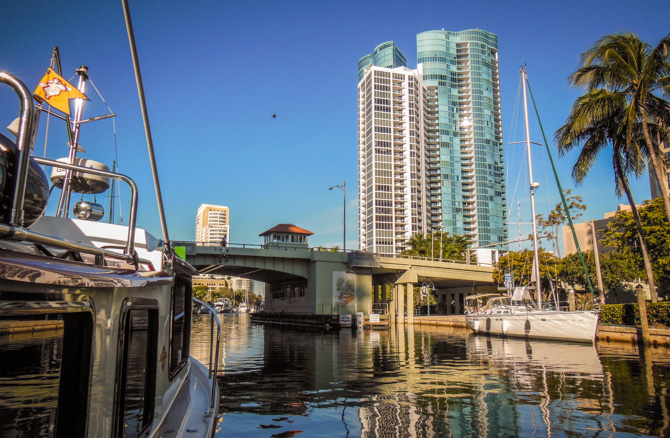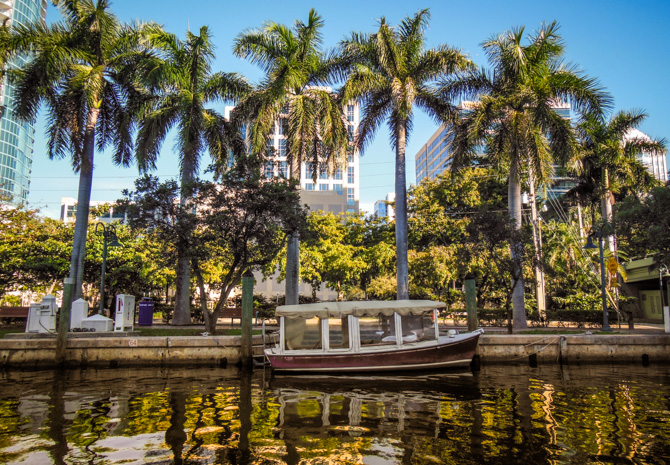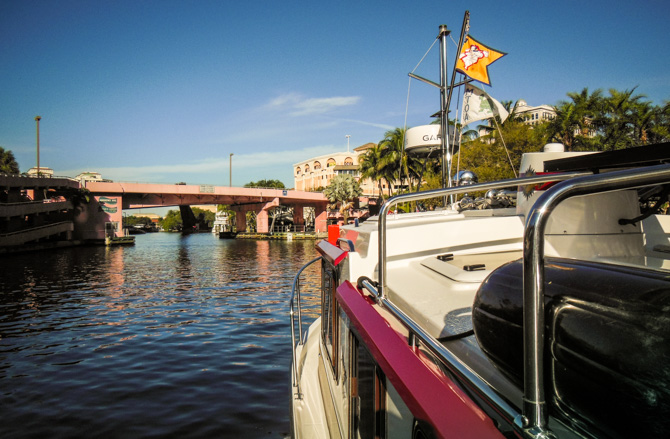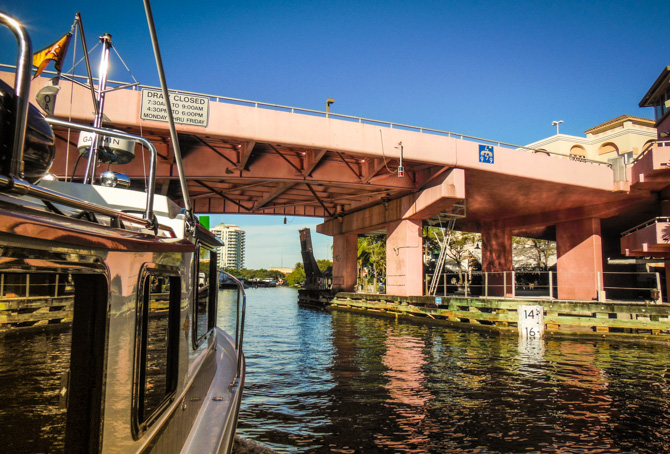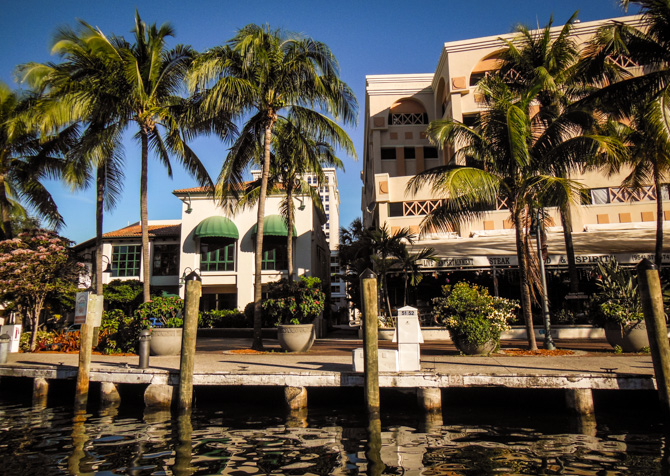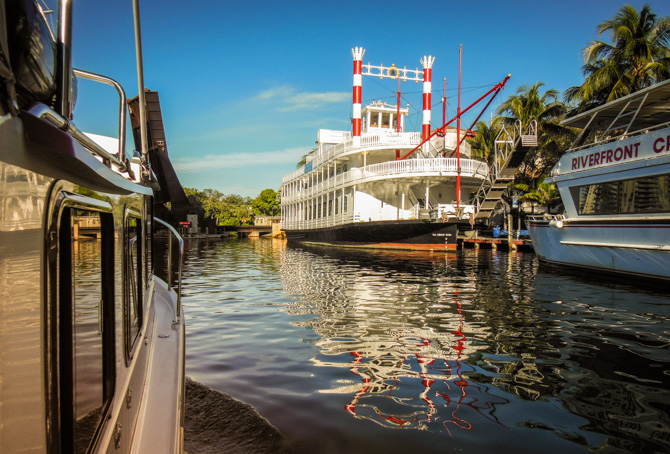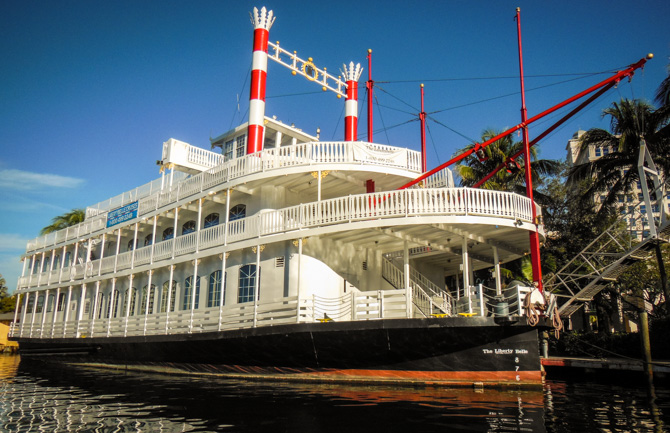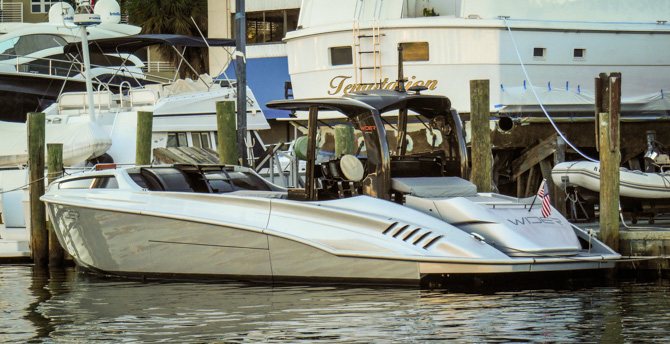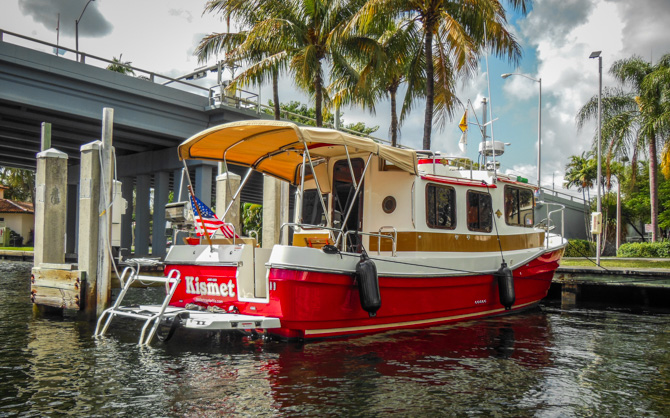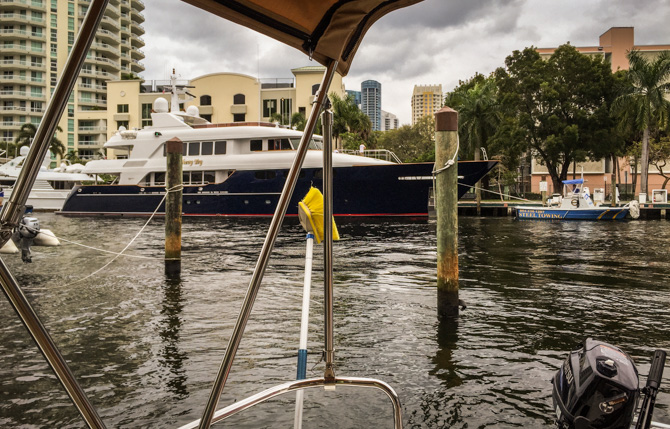 One of the main reasons we love to stay at Cooleys is we are easily entertained by the parade of mega yachts that slide by our cockpit all day long. They are coming and going from the large marina and boatyard upriver. Add to that the Jungle Queen tourist boat that takes tourists up and down the river.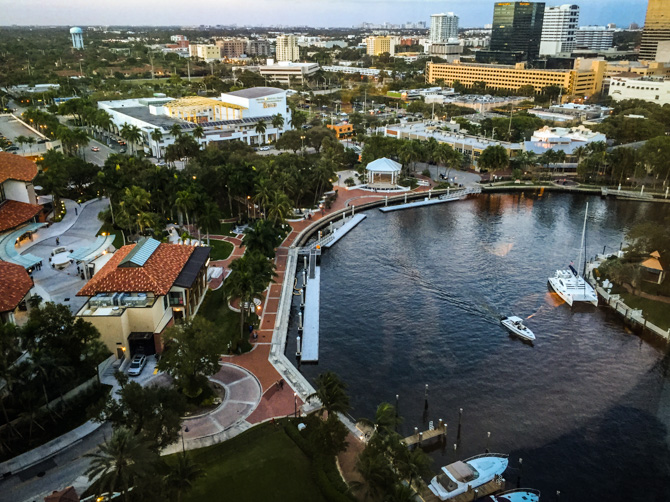 Carolyn and Harry (below) graciously invited us to dinner at their beautiful condo that actually overlooks Cooleys Landing. From their patio you can see all of Fort Lauderdale in its splendor.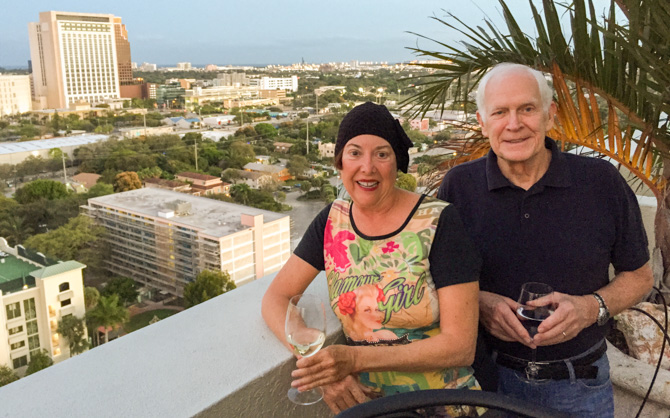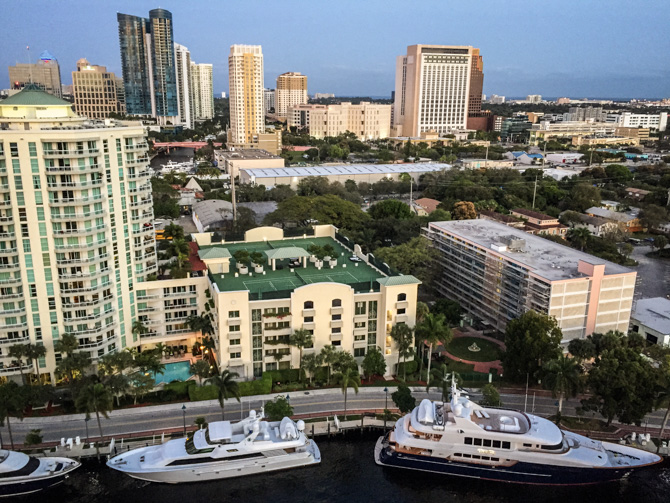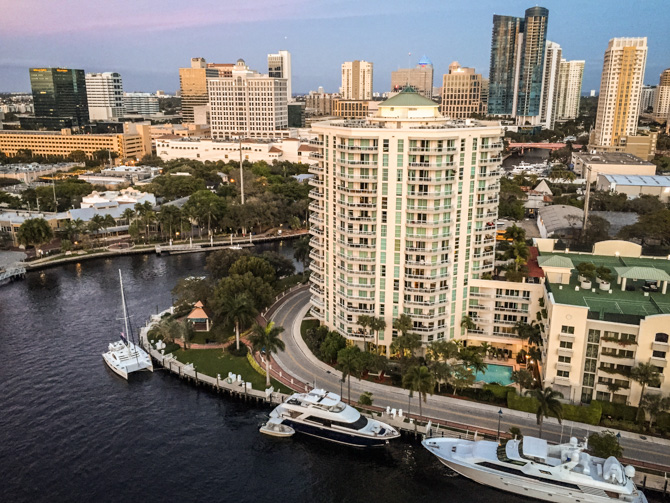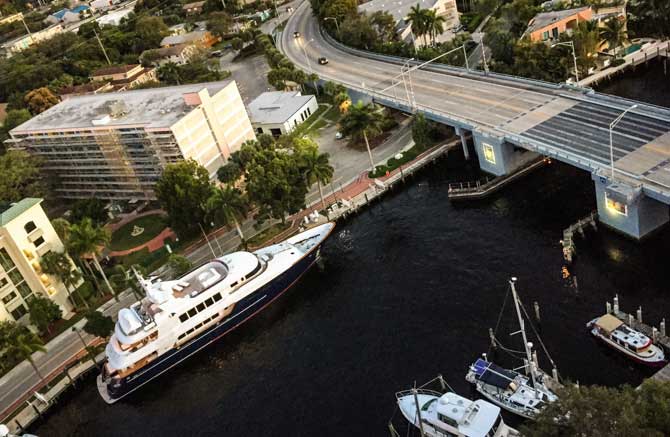 Did you spot Kismet by the bridge (above)? There she sits happy as can be while we dine in luxury with the Houses.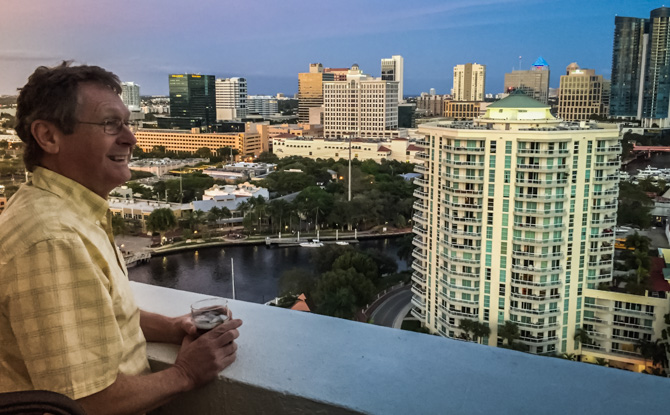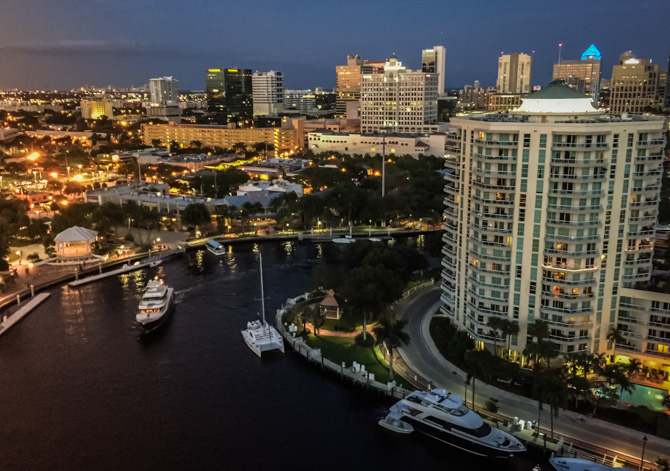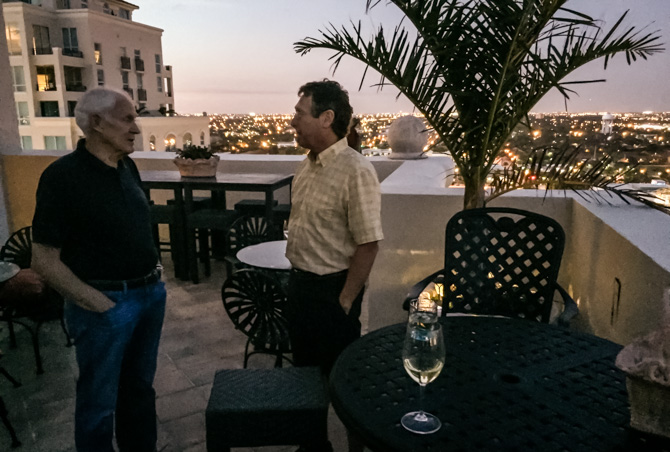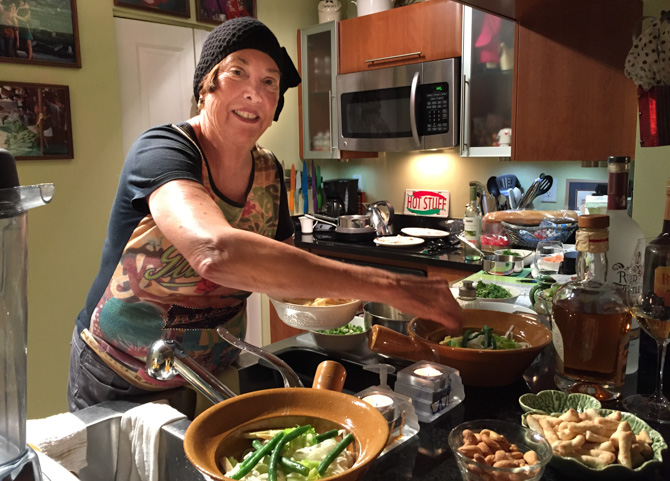 We found out, and always suspected, that Carolyn is very proficient in the kitchen. She made a delicious feast for us and made it look like nothing.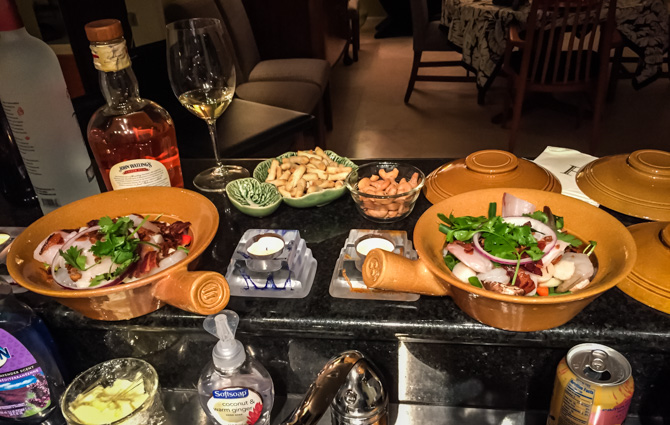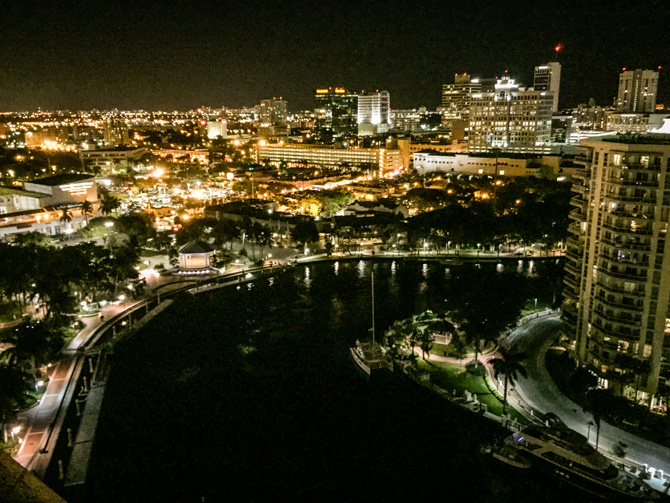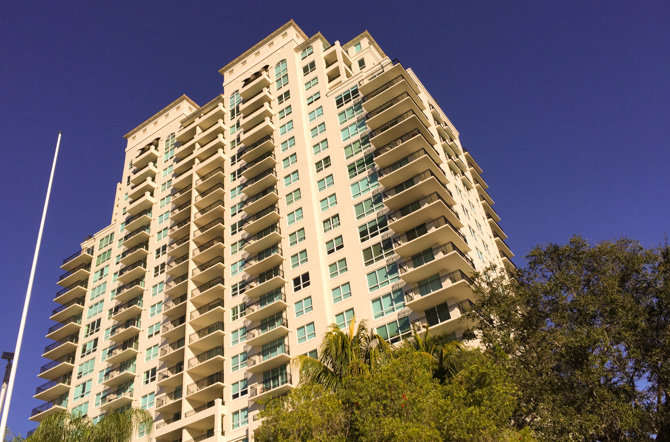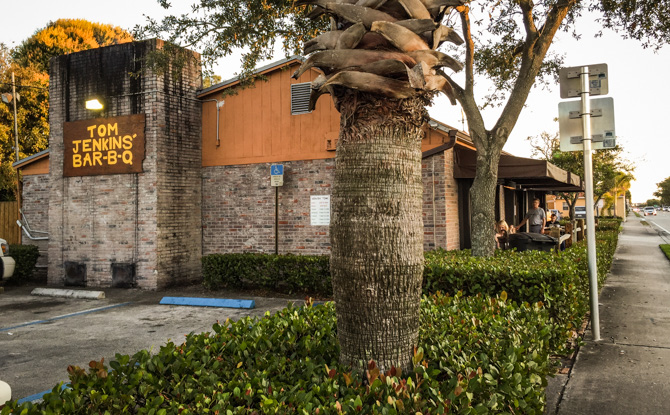 One of our "List" restaurants is Jenkins' Bar-B-Q, but don't try to visit on Sunday or Monday… (see sign below-right).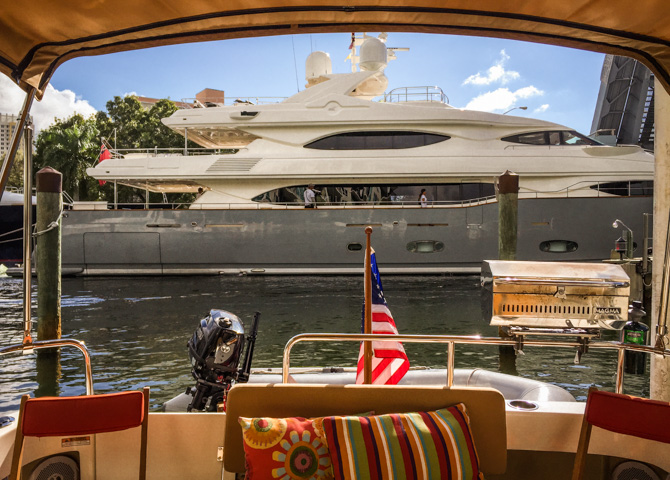 Some of my favorite yachts that cruised by the back of Kismet, especially the turquoise one.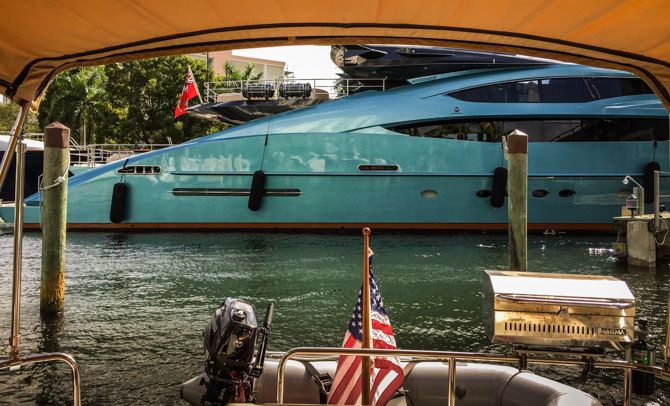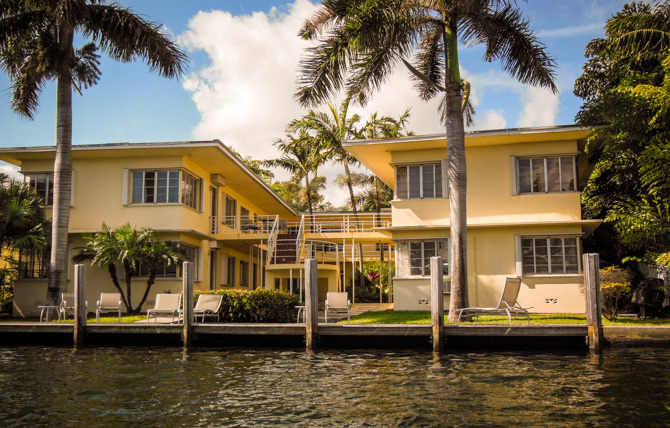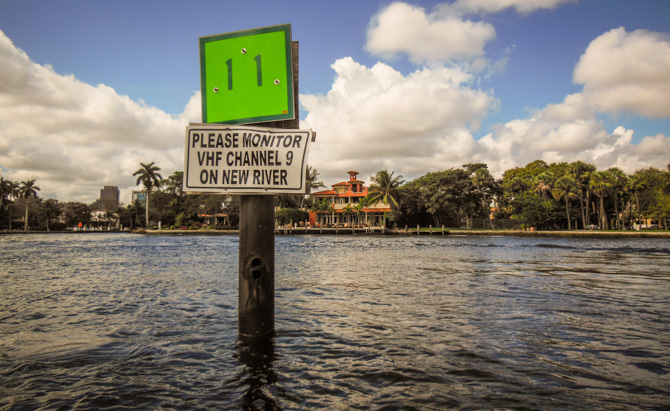 On our to do list, while in Fort Lauderdale, is a dinghy ride up or down the river. We've usually gone up, but this time we dinghied around the canals down river. We saw alligators, some beautiful houses and a few unusual boats.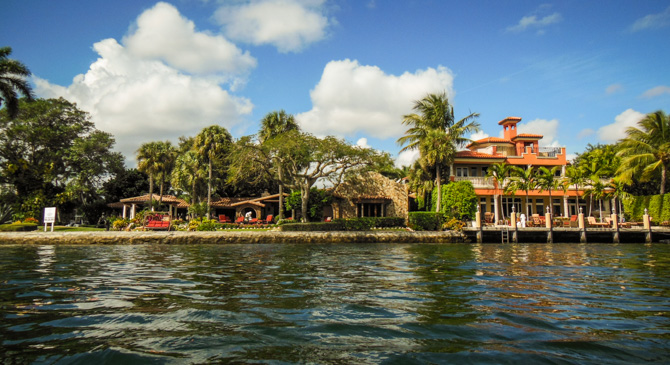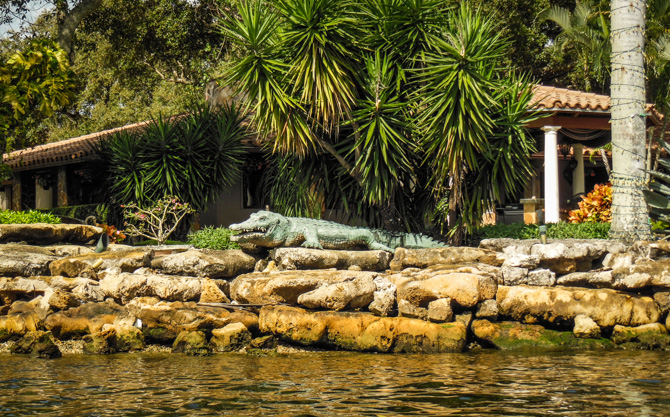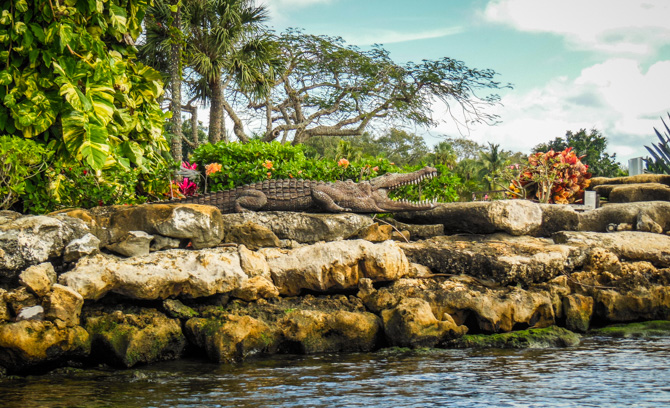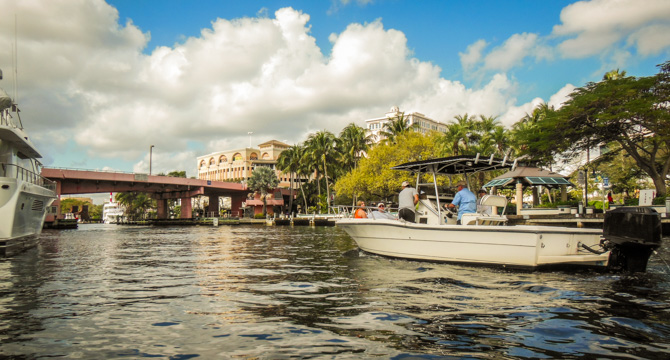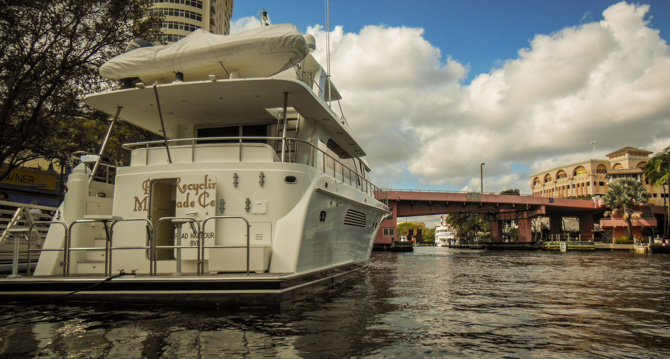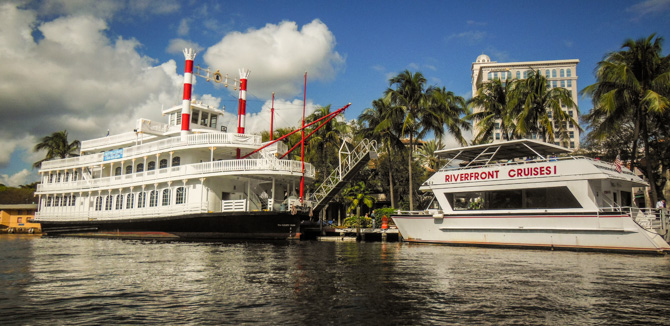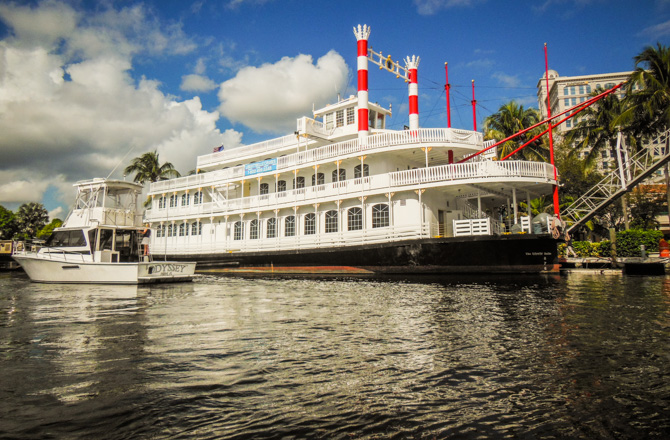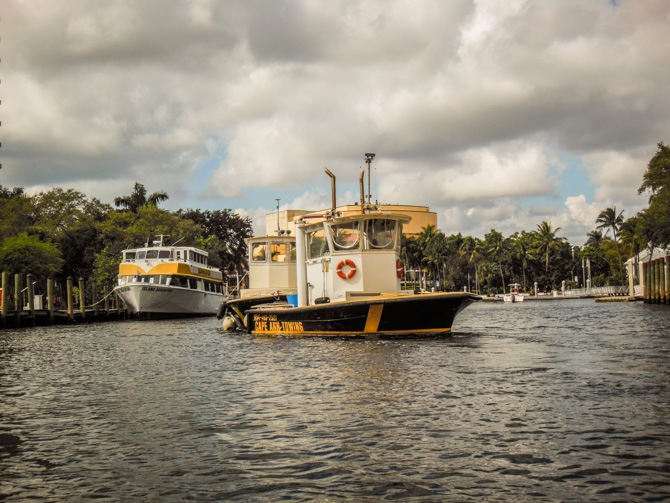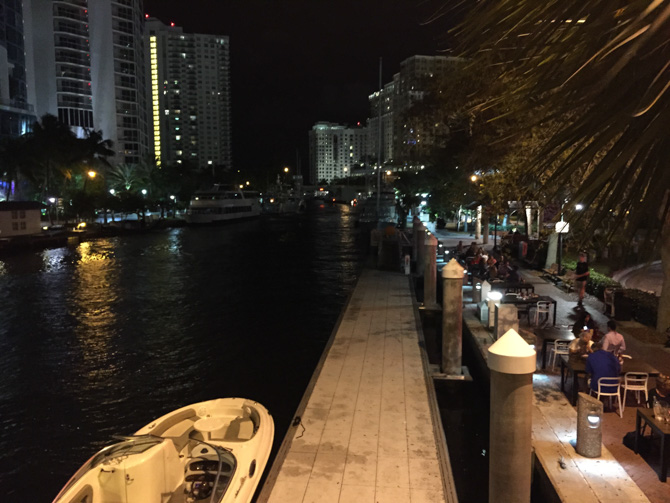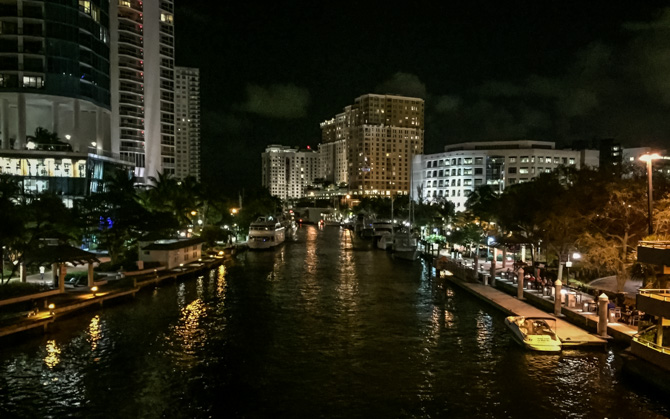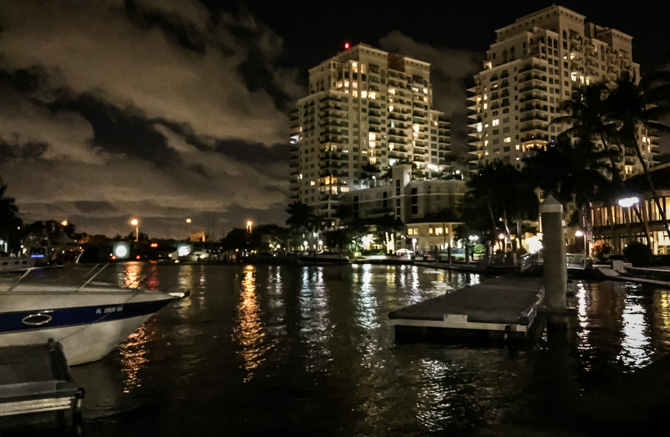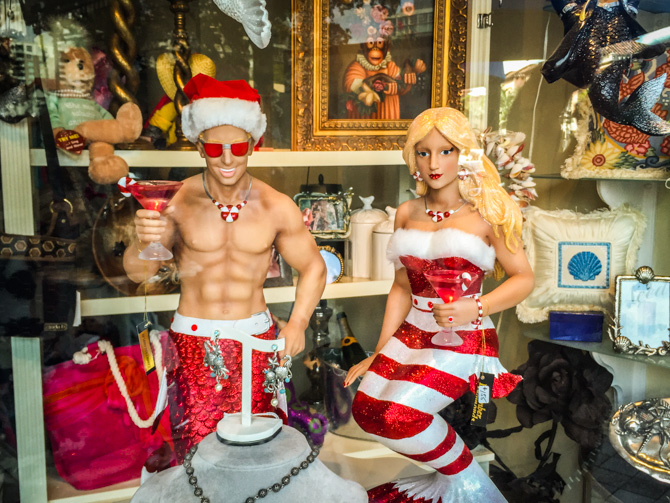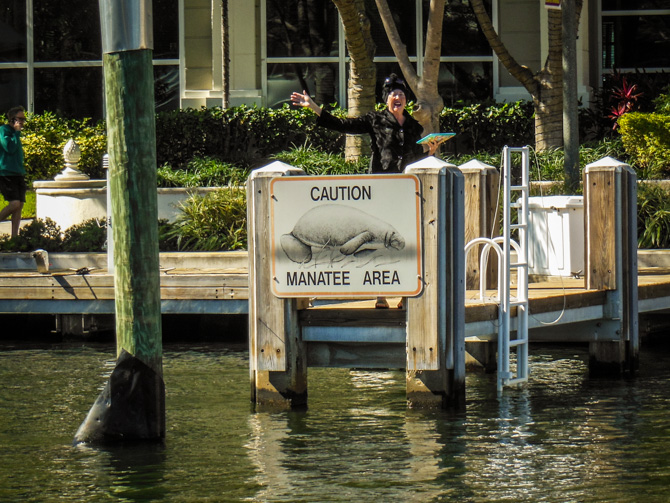 When we left Fort Lauderdale, Carolyn was out on the dock to wave goodbye and take photos. What a doll!