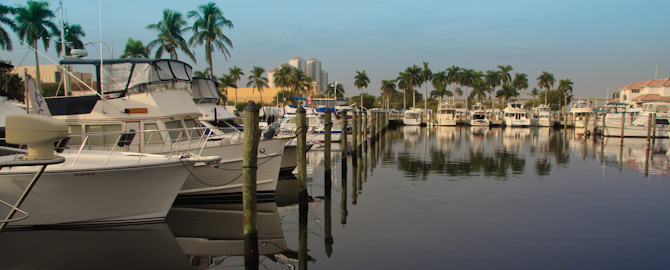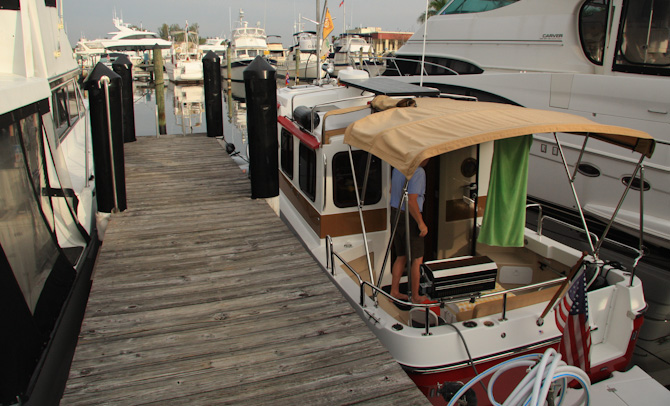 Kismet was dwarfed by two larger boats in the Fort Myers Yacht Basin Marina. This is a fun spot to spend a few days or more. The downtown is vibrant with more shops than ever. It's a quick walk to the grocery store from the marina and they have a Joe's Crab Shack just a few blocks away. To top it off there is a great farmer's market under the bridge every Thursday.
As it turned out we ran into another Looper, docked right next to Kismet, we'd recently met John & Kay on Admiral's Choice at the 2011 Fall AGLCA Rendezvous. It sure is a small world when you are boating.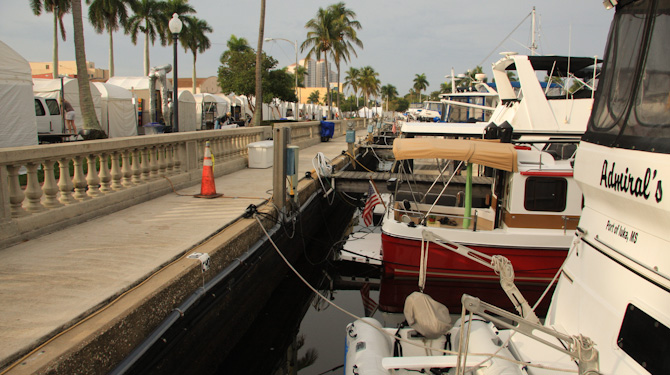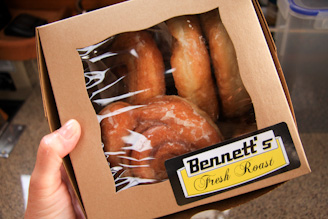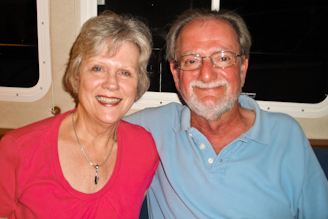 We met up with good friends, and fellow AGLCA Advisory members, Tom and Patsy Conrad. Cocktails on True North with dinner out one night and fresh donuts on Kismet the next morning.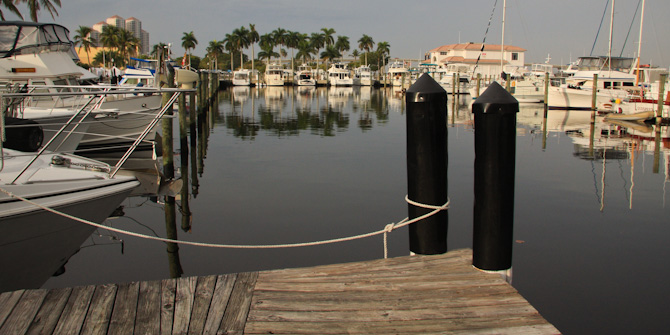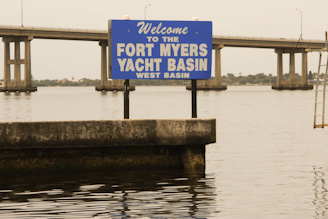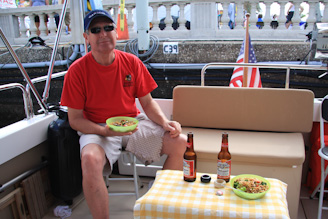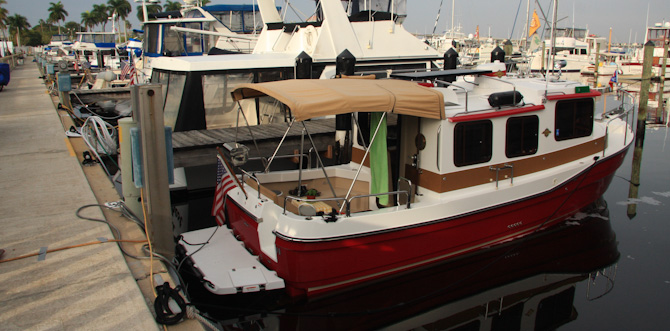 We also met boaters, Tom and Karen, Oaseas, when they were walking on the dock in front of our boat. An instant rapport developed – we were up way past out bedtime talking on the back deck of the boat, just like old friends.