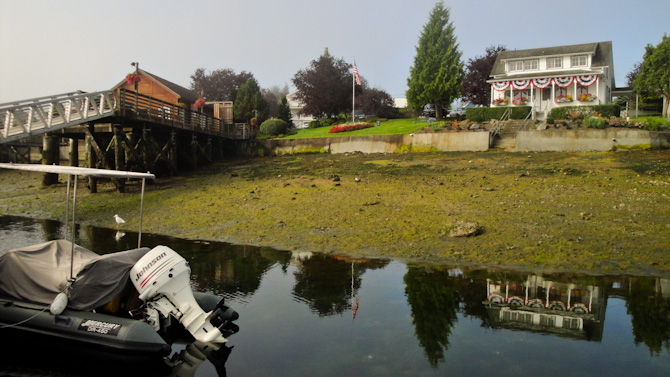 Our son, Ross, who lives in Portland, OR, joined us for a few days. We explored Gig Harbor together, he helped us get to the store to stock up on groceries and we played a few games of Liverpool.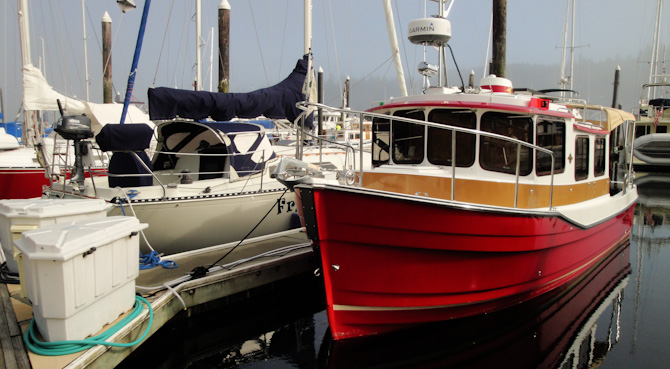 Kismet, sitting pretty in Gig Harbor

Captain Ross!
Christopher, (above-left) brother to Sarah, our soon to be daughter-in-law (fiancé to son Skyler), lives nearby, just south of Seattle so he made a special trip to Gig Harbor to have lunch with us on Sunday. It was really nice to spend some time with Christopher and get to know him a little better before the wedding next summer. We also had an opportunity to meet the Vince and Mary Ann on Sweet Spot and Cindy and Gerry on C-Gnome, during our last day at Arrabelle Marina.