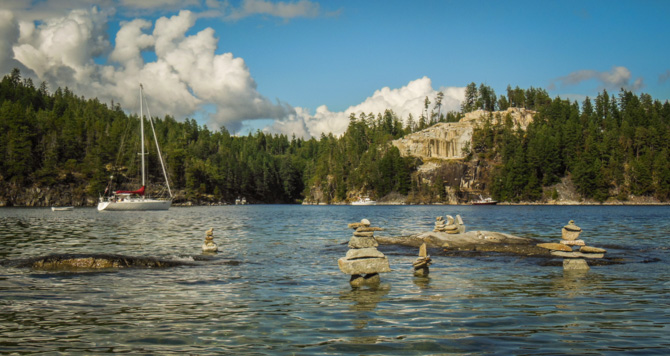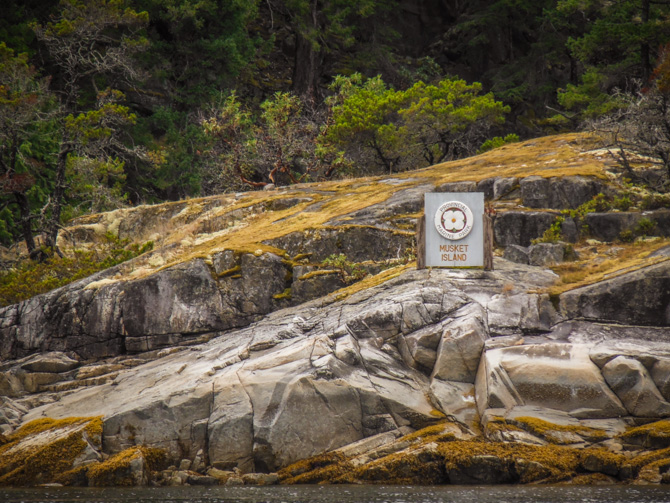 The Anchorage at Hardy Island is Located at the Base of Jervis Inlet
We were somewhat protected by Texada Island as we cruised 21 miles southeast from Powell River to Hardy Island. The anchorage at Hardy Island is located at the base of Jervis Inlet. We are positioning ourselves for the cruise up to Princess Louisa Inlet, Malibu Rapids and finally Chatterbox Falls. Entering Blind Bay we found calm waters ideal for anchoring in a narrow, well protected, cove within Hardy Island Marine Park. As we were scouting for a spot to drop our hook we came across a small black bear strolling by the waters edge. The bear was just as startled as we were. He immediately hightailed it up the rock cliff and into the  woods never to be seen by us again. This would end up being our only bear sighting during our PNW cruise.
The real reason for anchoring at Hardy Island was to position ourselves for the 46-mile run up Jervis Inlet the next day. We were pleasantly surprised with the beautiful rock boulder island setting with several protected coves, suitable for our late afternoon dinghy exploration cruise.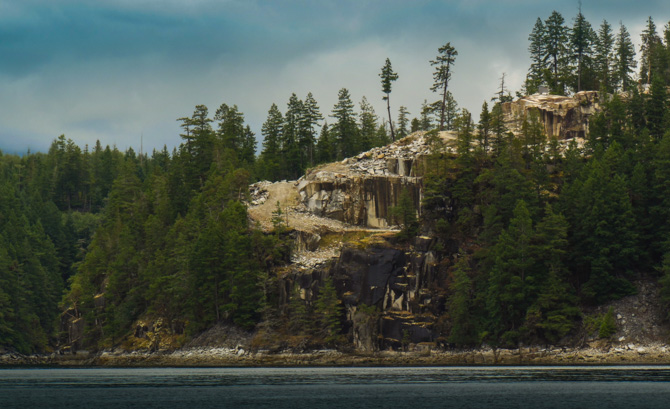 On our way in this wolf shaped image jumped out at us (above) as we made our way deep into one of the coves to anchor.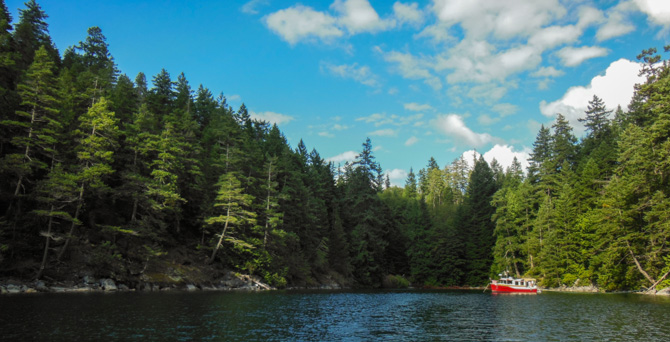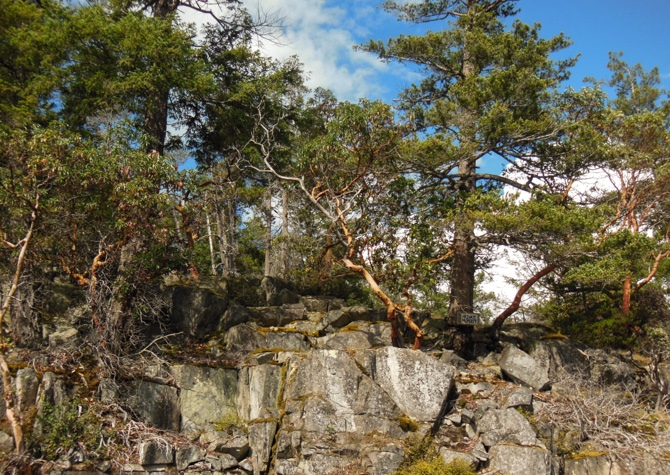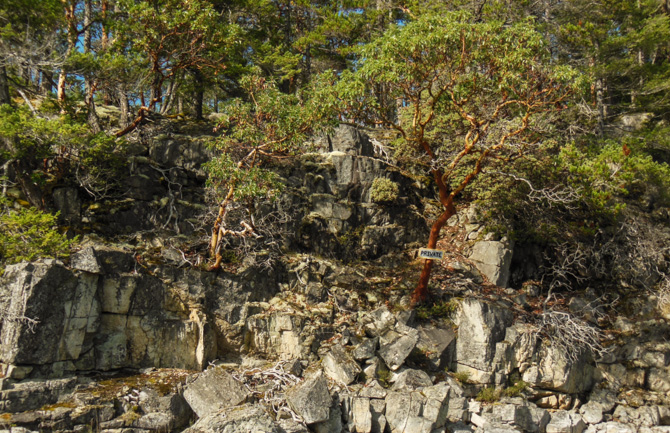 We don't have a photo of the bear we saw. He was just too fast to run up the rocky cliff and out of our view. The photo above shows the spot where we saw him.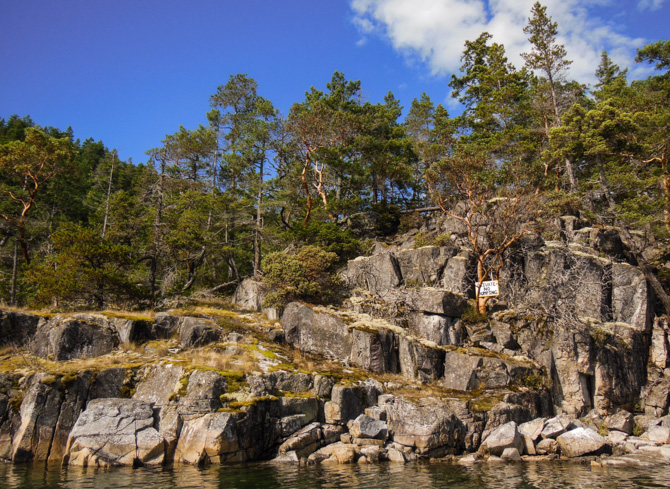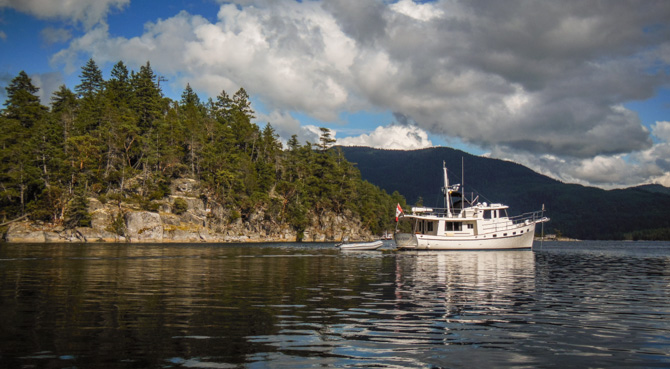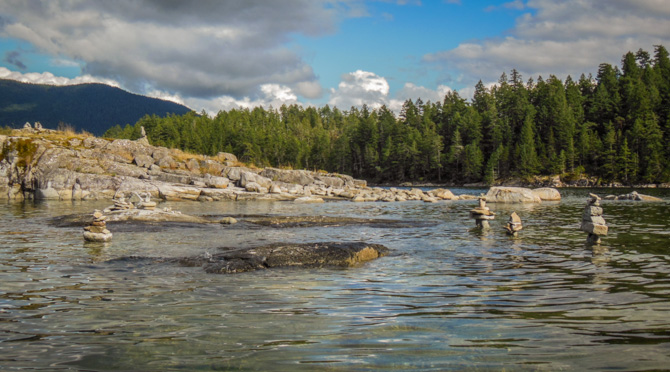 We especially enjoyed seeing these rock sculptures during our dinghy cruise.