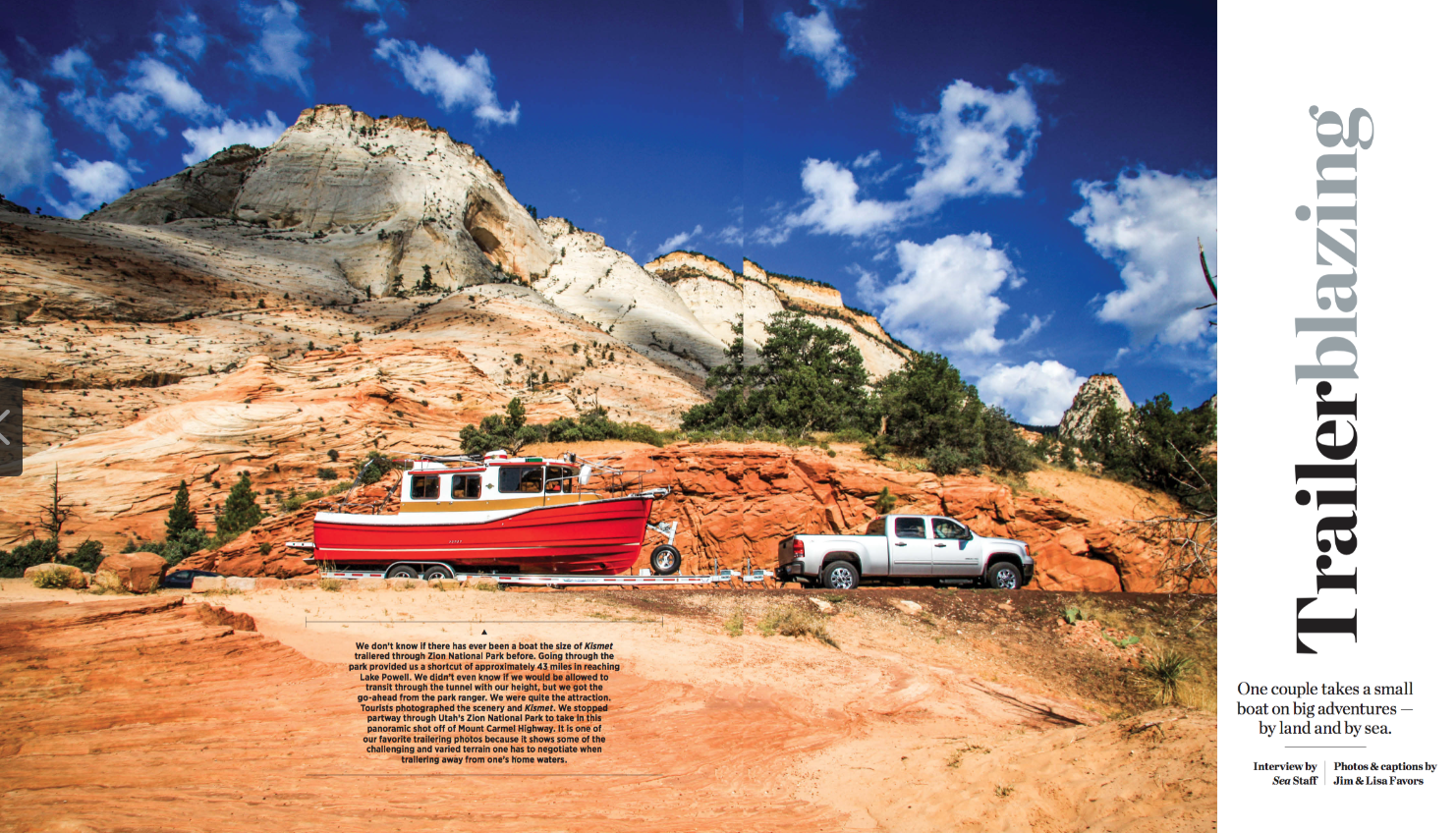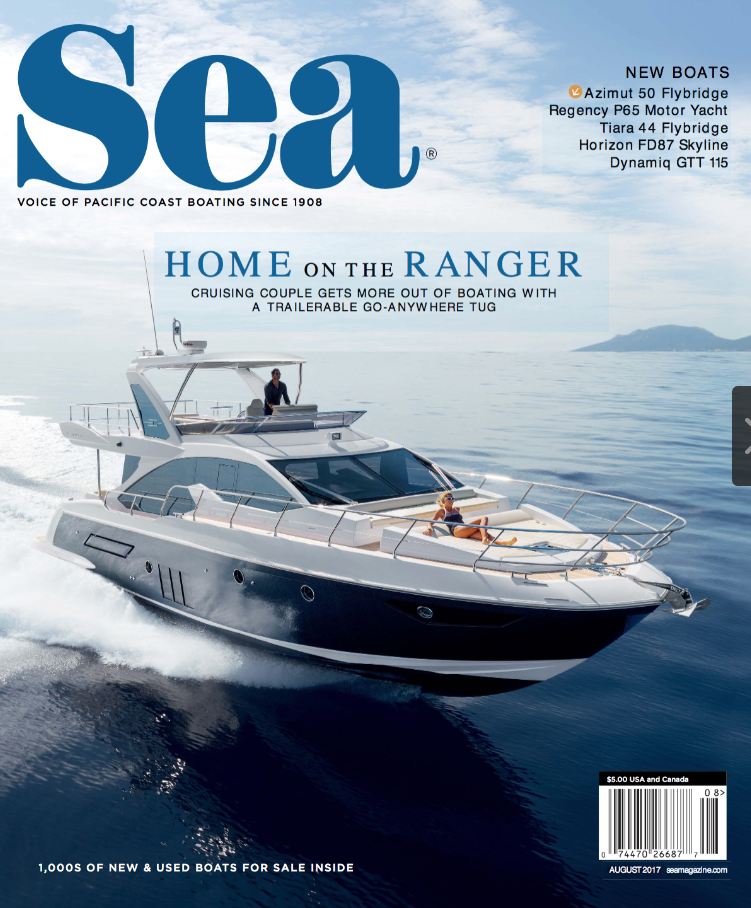 TRAILER BLAZING!
Sea Magazine just did a fantastic article about the crew of Kismet in their August 2017 issue.
Find out more about this amazing lifestyle choice.
Go where you want to boat with less restrictions, less weather restraints and more affordability. Use your boat as an RV when traveling to distant cruising grounds. For the best fun of all, get out on the water and meet up with other Ranger Tug owners, from all corners of the country, at Factory or owner held rendezvous.
Become part of the community!
That new VolvoPenta Engine will be taking Kismet on some big adventures, by land and by sea!
Hope we see you there.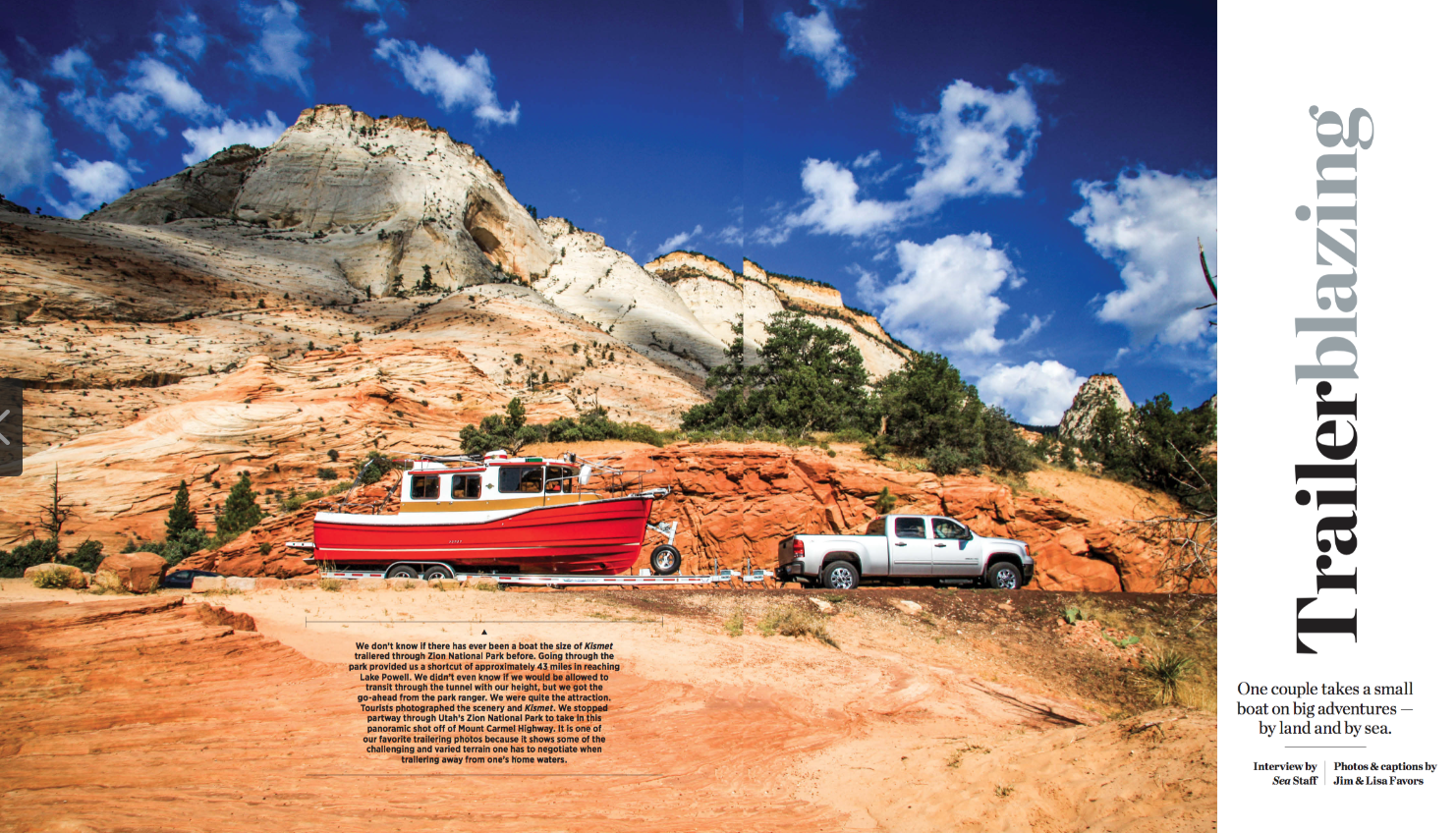 Kismet Sea Magazine