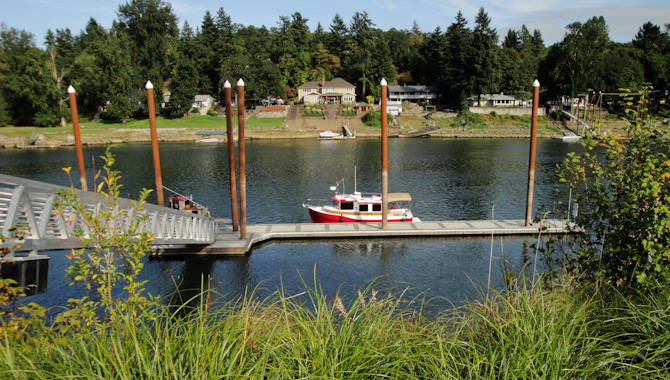 Willamette River – Portland, Oregon
We live so far away from Ross and opportunities to connect are so few. So these five days in Portland with Ross are very precious to us. He took time off work several days to sightsee, eat out at favorite restaurants and take us on errands like the DMV, hardware and grocery store.
We knew the weather was supposed to be great today so we planned a cruise downriver to the little town of Lake Oswego. We spent the day going slow, trawler speed. The Willamette River is very scenic, rocky with big houses on hills and steep cliffs. We docked the boat at this massive dock right next to a beautiful park. After a short walk we were eating ice cream and window shopping in Lake Oswego.