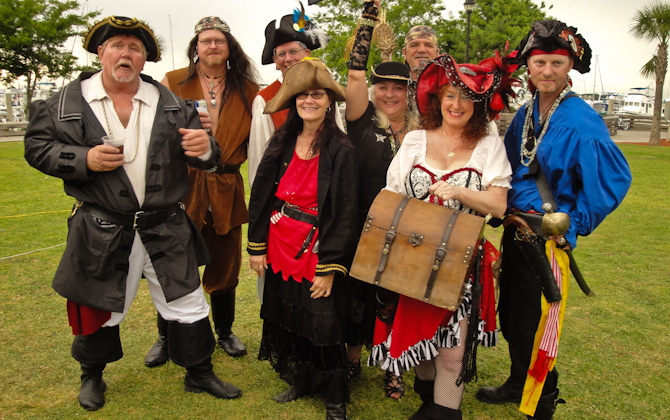 MTOA 2012 Southern Rendezvous – Amelia Island, Florida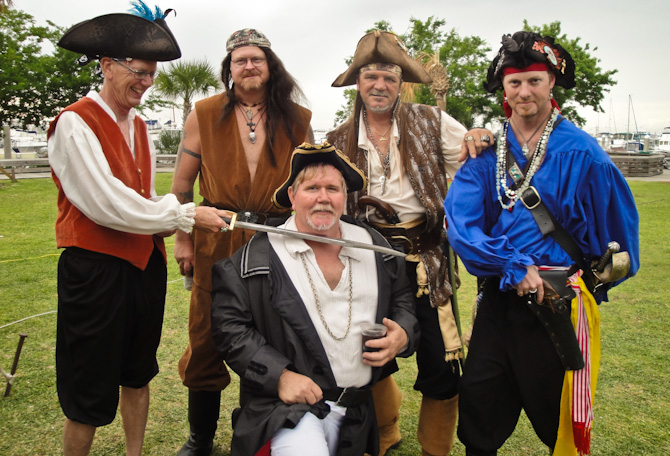 Pirates Galore at the MTOA 2012 Southern Rendezvous
Since pirates played a major role in the settlement of Amelia Island the local gang helped kick off the start of the MTOA 2012 Southern Rendezvous, in Fernandina Beach, at the first morning meeting.
MTOA is only one of a couple of the boat clubs we belong to. The club is non-profit and member operated – the yearly events are lots of fun. Every time you volunteer to contribute to the club or an event, you gain a turtle pin. It's not hard to see who the hard workers are as the turtle pins are proudly displayed during the rendezvous.
The goals of MTOA and its members include the following:
        Maintenance and repair problem solving.
        Training and education for our captains and first mates.
        Ownership and resale of our member vessels.
        Activities and social events for our members and guests.
        Information exchange and dialogue amongst our membership.
   
   


We were busy on our boat the day of the boat crawl. Lots of people are curious about trailerable trawlers, especially the "cute" Ranger Tug.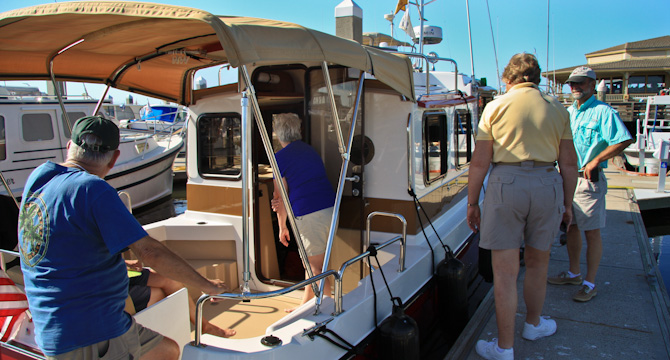 Lots of activities, seminars, dinners and other social events kept us all busy during the 4-day event. We were happy to be able to spend more time with good friends Louis and Diane, on Bella Luna (above).