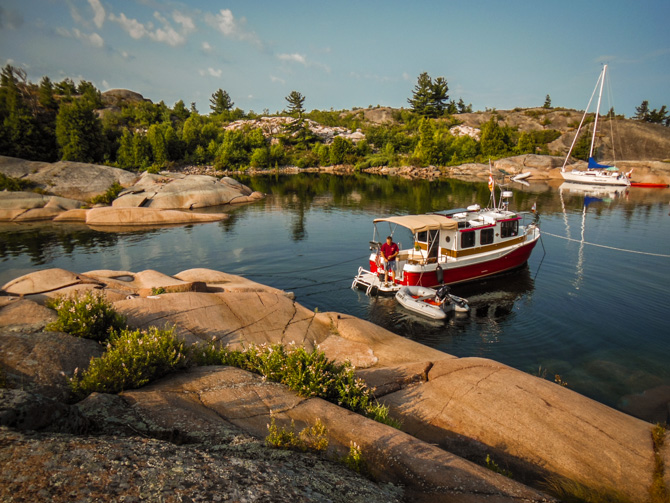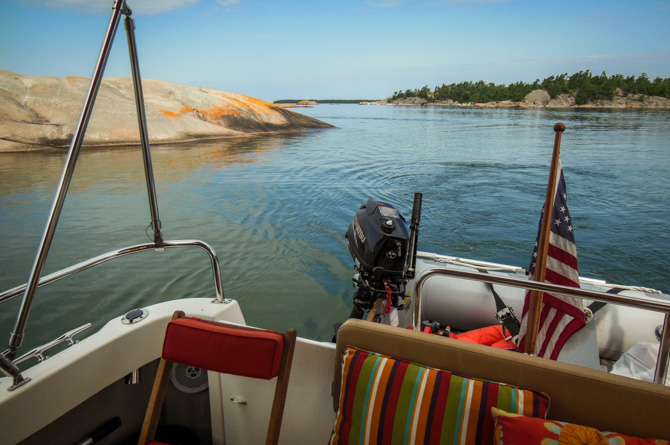 Rocking On the Rocks
We left Eagle Island early so we would have the best chance to secure a place on the rocks at South Benjamin Island. We anticipated a lot of boating activity in the North Channel this weekend due to the Canadian Civic Holiday falls on Monday. We wanted to get in early in the day to snag a good spot.
Kismet On the Rocks!
We had previously anchored in a small cove near the southwest entrance to the channel. Although that spot was free when we arrived, we soon spotted another location further in where we had seen boats tied up before, it looked interesting and it was empty. Only one other boat, a sailboat, was tied up in the channel when we arrived so we made a quick decision to try the new spot – we were glad we did.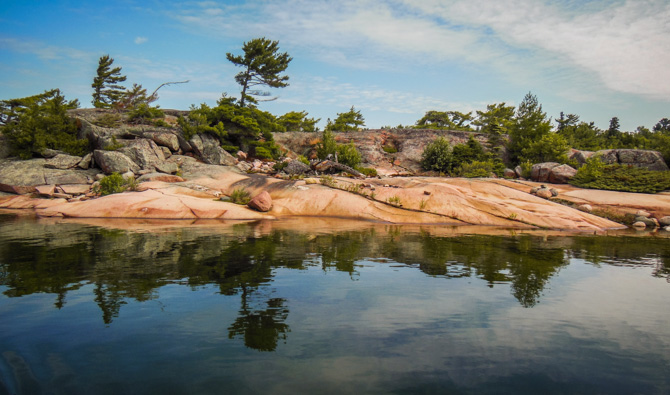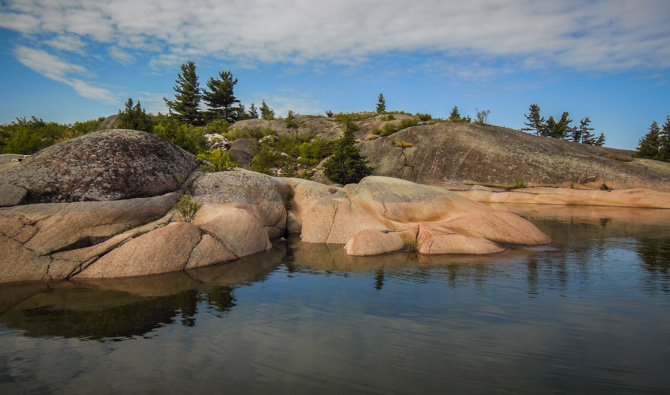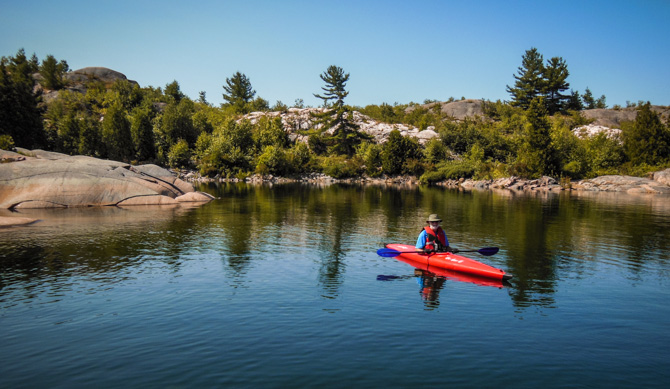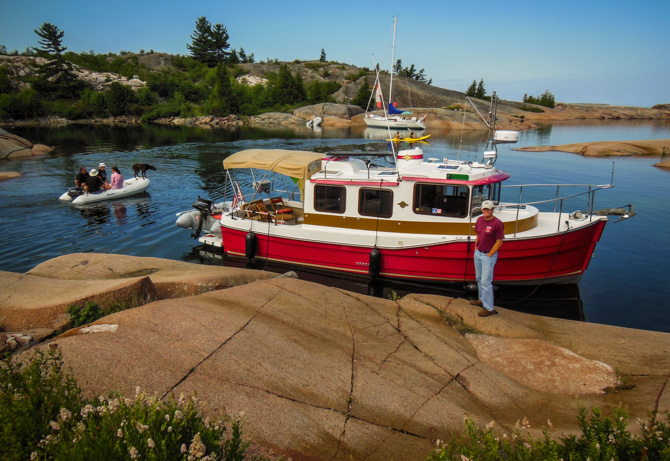 At first we tied up side-to the rocks, but just didn't like the looks of that for our boat so after a few minutes we rearranged and dropped the anchor and motored back to tie two lines, off the stern, to the rocks. Much better. Later on, Jim took a bow line to the rocks in front of us and we were good for the duration of our stay.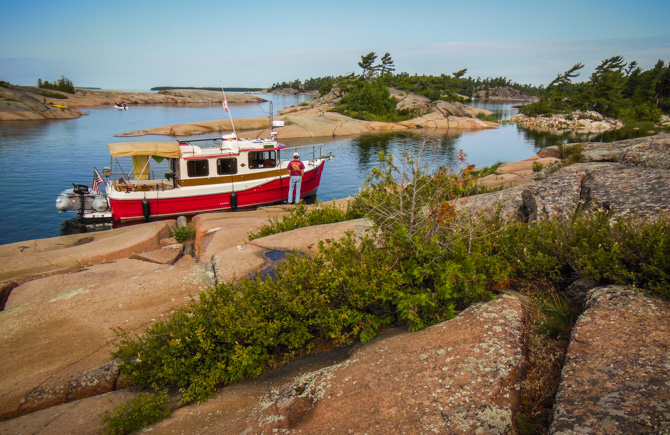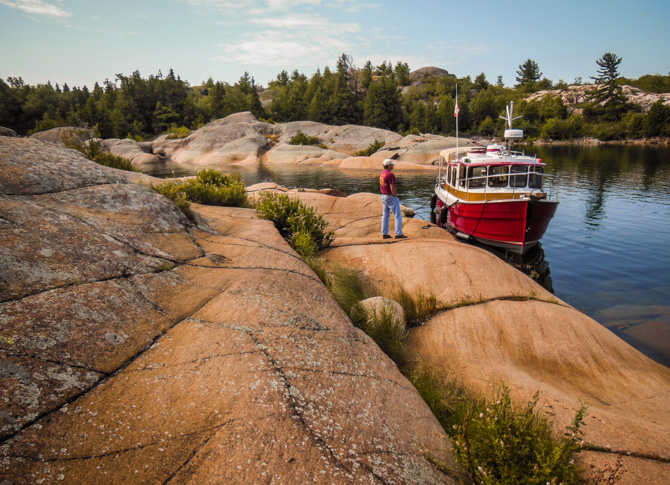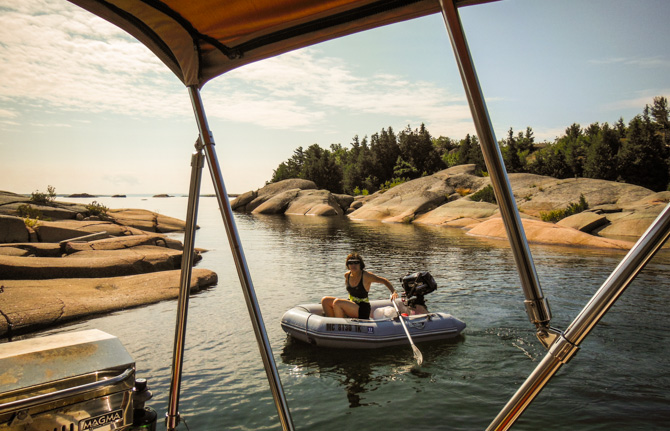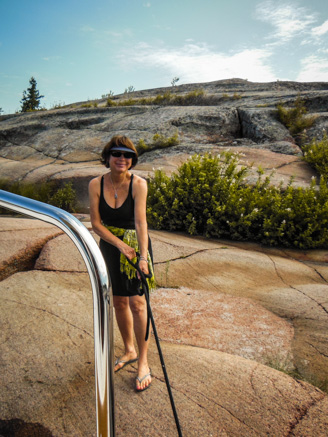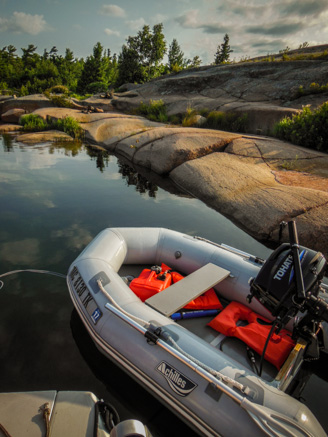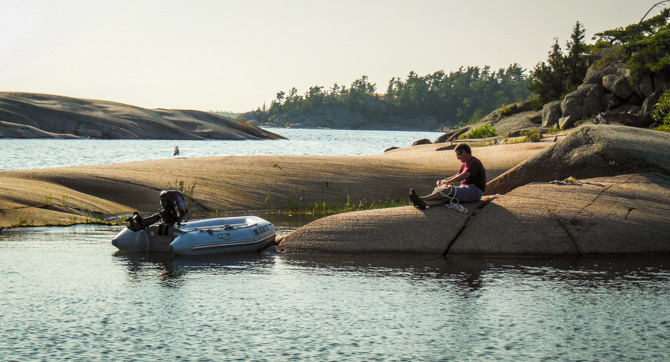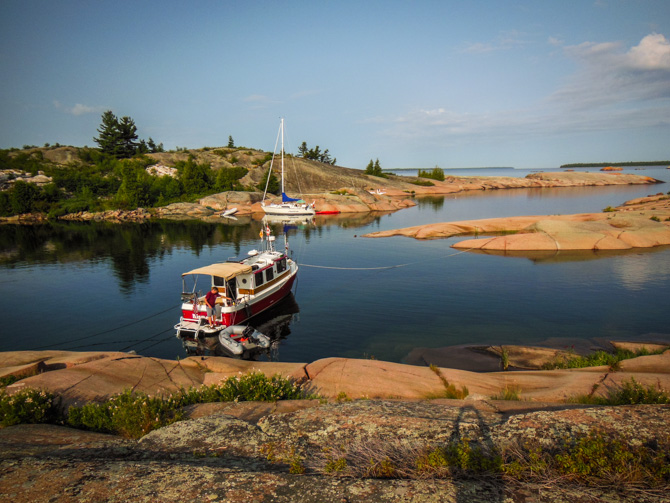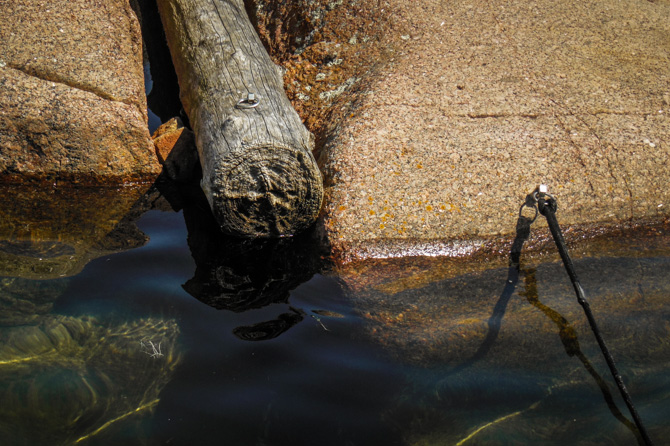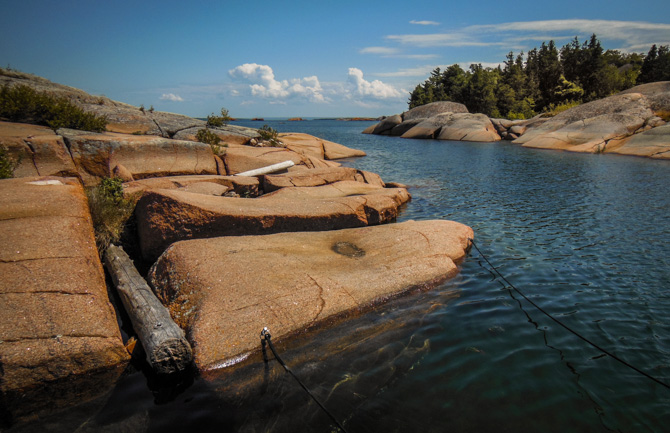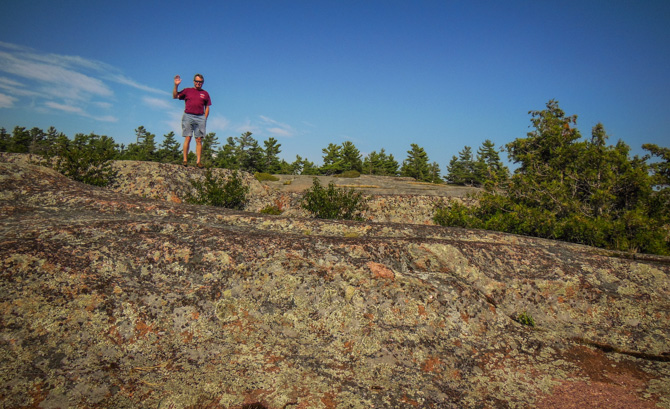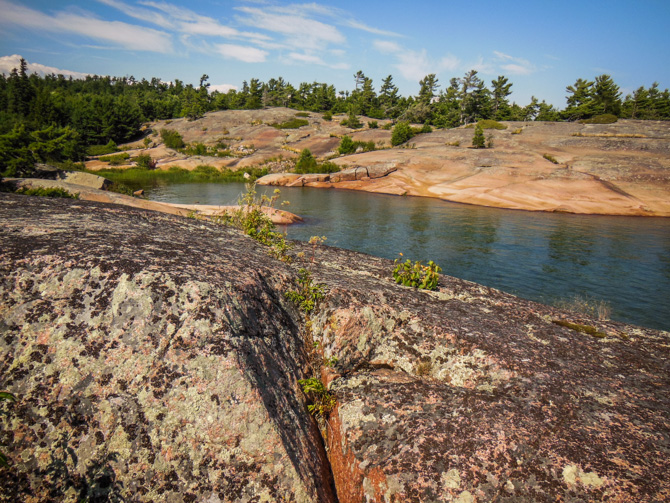 Just over the big rock we were tied to is this other inlet. Over the course of three days we saw several boats tie up there too.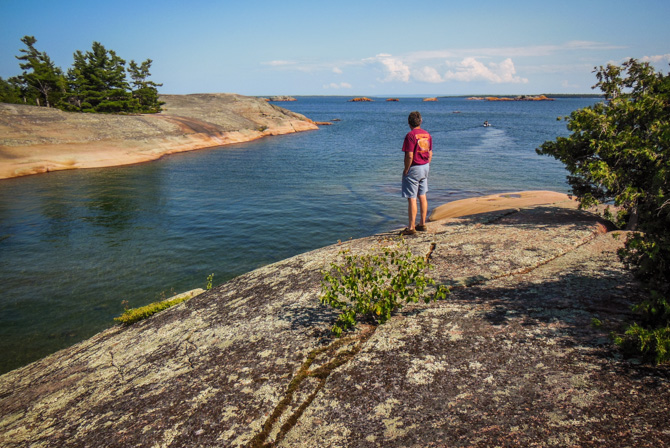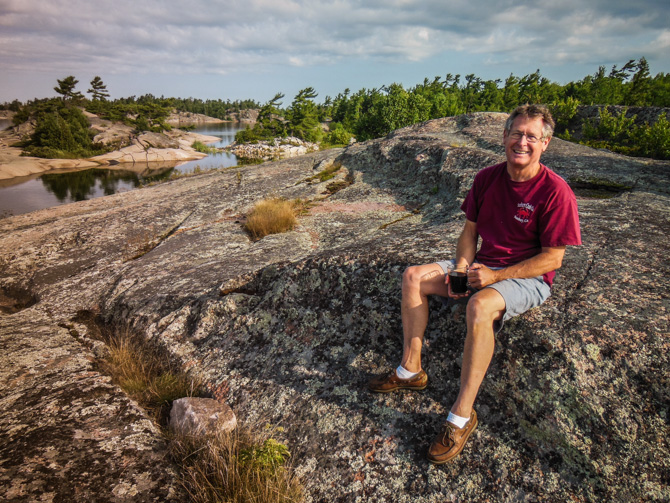 Coffee in the morning, cocktails at happy hour, all on the big rock behind our boat. Time to reflect on the astounding beauty of nature while relaxing together. A great opportunity for lively debate on future cruising destinations for the crew of Kismet.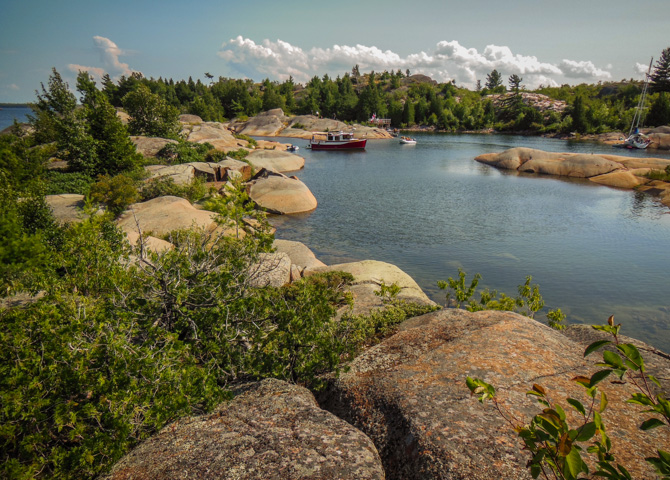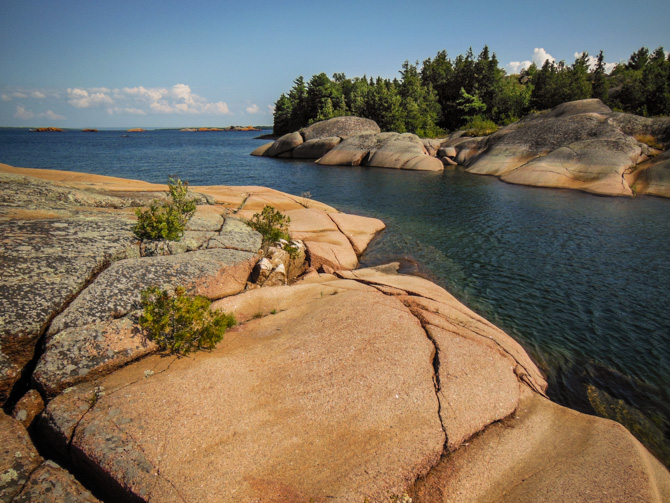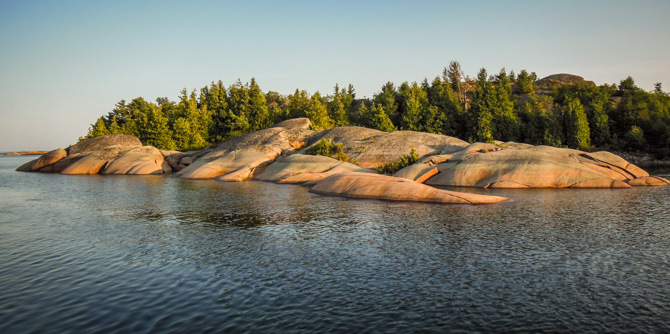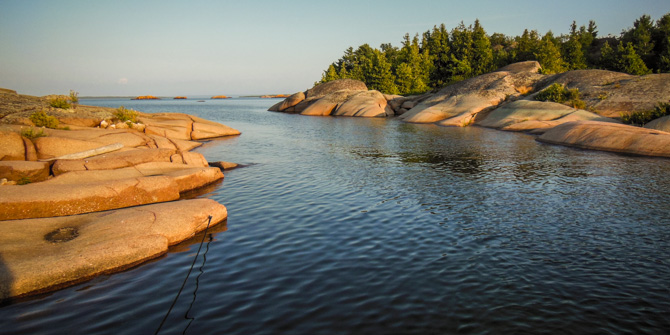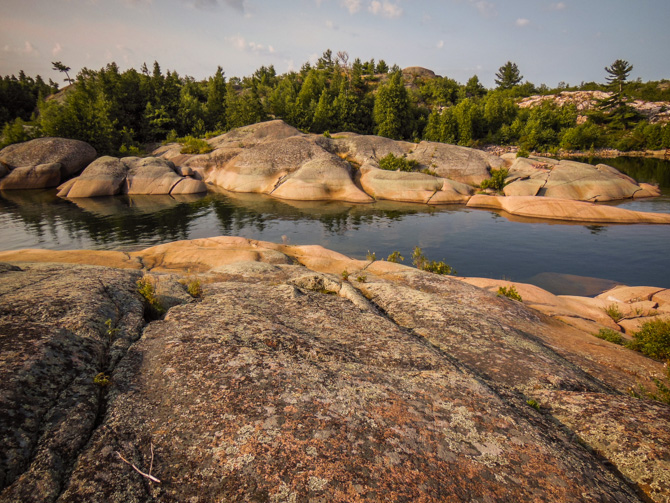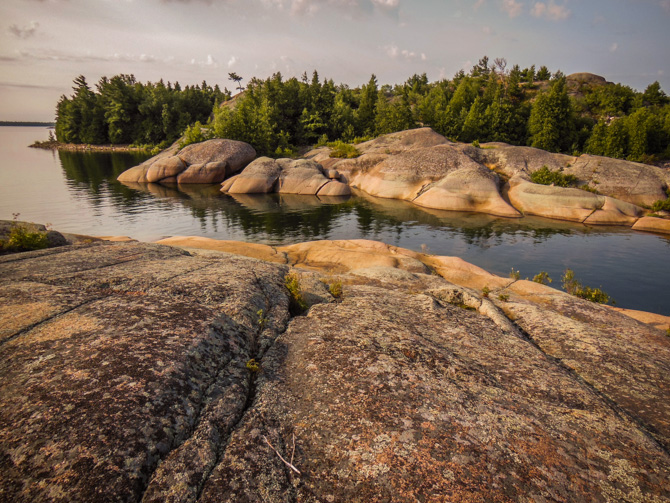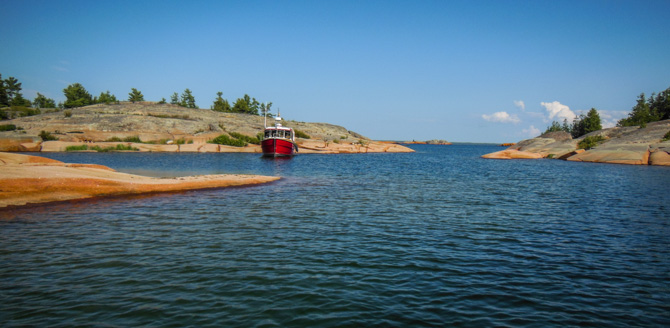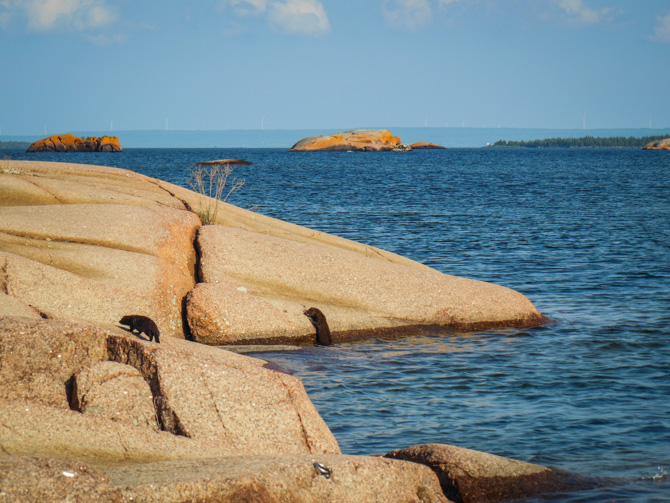 Shortly after we got tied up to this rock we saw a muskrat swimming around our boat, later in the day we saw these two minks crawling out of the water. No other wildlife sightings at South Benjamin, but we did have a mouse on board a few nights and he was noisy.