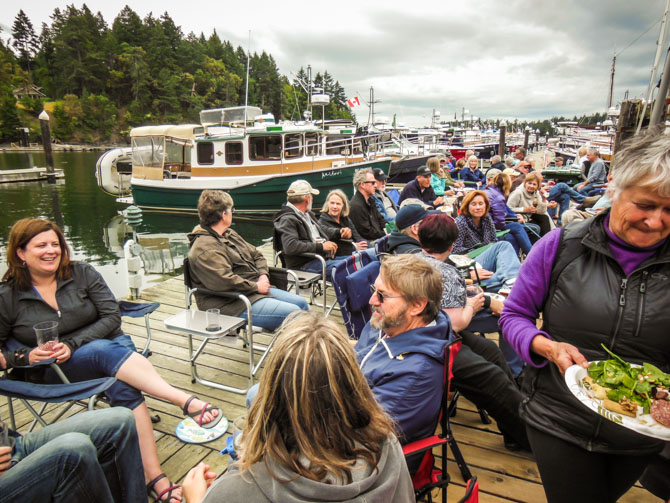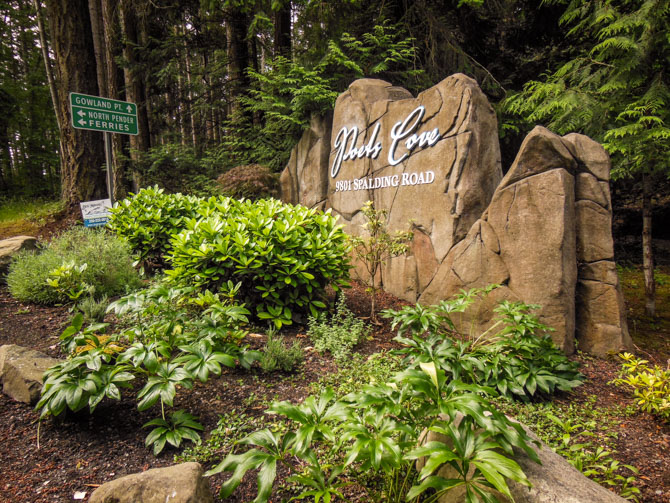 Our Trip North Started at Poets Cove on South Pender Island – 
Poets Cove Resort and Marina, on South Pender Island in British Columbia's Gulf Islands, is where we started the Canadian portion of our summer cruising season. The start of our trip north was conveniently scheduled to match up with a 60-boat Ranger Tug/Cutwater get together at Poets Cove. After a quick check-in with Canadian Customs, right next to the marina at Poets Cove, we started to feel the excitement for the start of the three-day event. One of the best things about attending a factory sponsored cruise like this, is getting to meet other Ranger Tug/Cutwater owners, making new friends and catching up with old acquaintances! Another benefit of having this year's event at Poets Cove is that they have a heated swimming pool that overlooks the harbor, which we visited shortly after our arrival. Lisa, who loves to swim, made it a trifecta by getting up to the pool all three days.
We were one of the first to arrive at the dock – we got up early at Sucia to make the trip across Boundary Pass hoping to beat the rush through customs. This way we were also able to slowly greet those boats that trickled in all that day and the next.
The Ranger Tug/Cutwater personnel were at Poets Cove in full force, attending to any owners questions, problem solving and minor repairs. Andrew, Kenny, Ivan, Sam, Mark, Ronnie and others (I apologize if I've forgot to mention or don't know) seem to attend to owners boat needs from early morning into happy hour. These men take their responsibility to the highest plateau in customer service. In fact I would say that most owners would say they are "Rock Stars." Can't say this enough to those guys… Thanks for all you do for us!
During happy hour, while meeting dock neighbors and visiting with other owners, it was fun to learn about everyones boating plans for the summer. It seems we may run into many as the summer unfolds. I've found, at these type of events, it's a great place to learn about favorite anchorages, marina stops and sights to surely not miss, valuable information from those that call these waters their home cruising grounds. Gleening local knowledge goes a long way in our trip planning effort.
Back at the marina, Lisa went for her a swim while I went to work on the boat (code for nap). Dinghy race at 4, happy hour at 5 and a BBQ dinner at 7 – with a little knot tying lesson in between. I didn't even get to the late night corn hole games on the dock.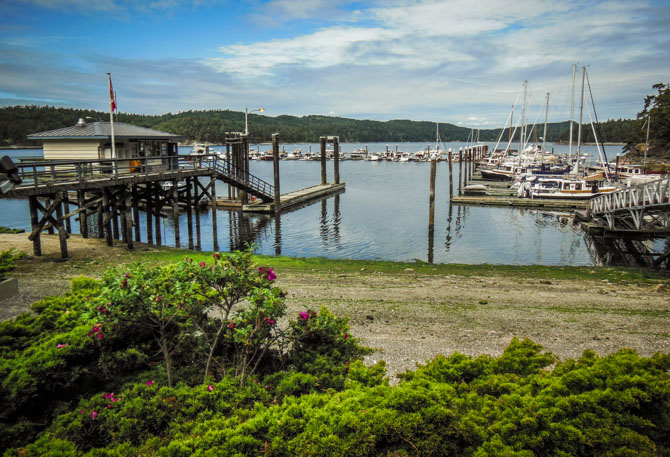 The dock and building on the left in the photo above is the Canadian Customs Dock. We had to dock there before we secured our slip at the marina.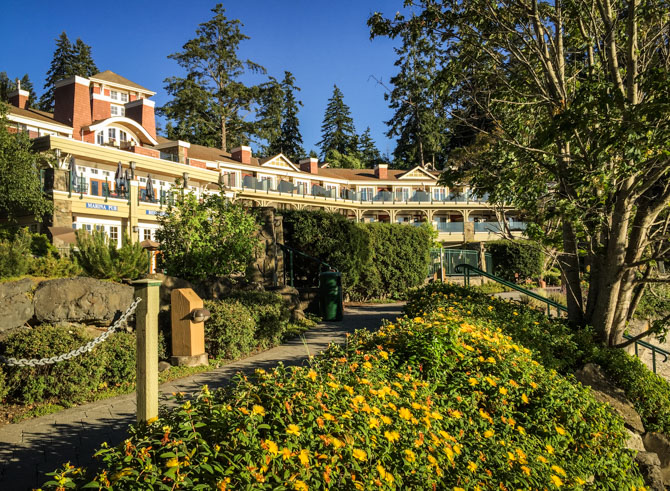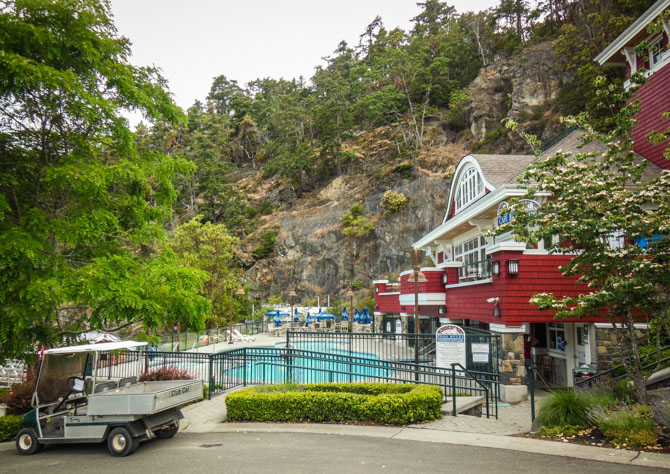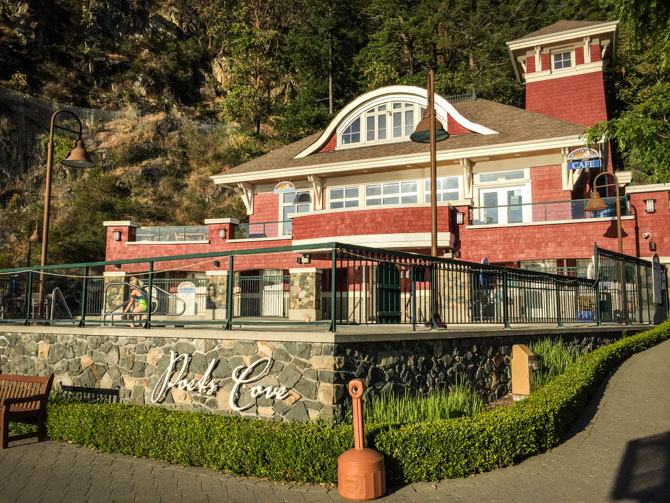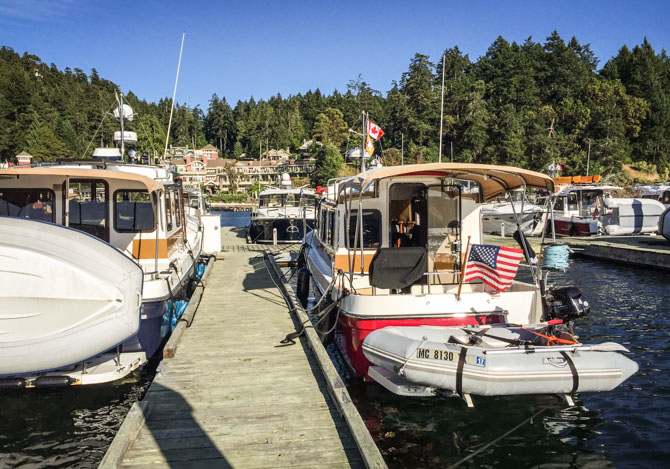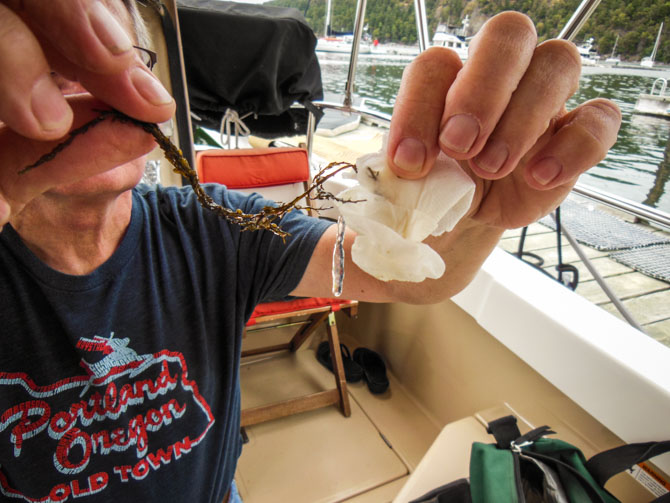 Our last morning at Sucia Island, we got up to start the generator mostly to turn on the heat and it did not work. Sometimes things from the water get into the through hull inlet and strainer and clog it up. Jim's first chore after we got settled at the dock to Poets Cove was to clean out the little jelly fish that was lodged in the strainer.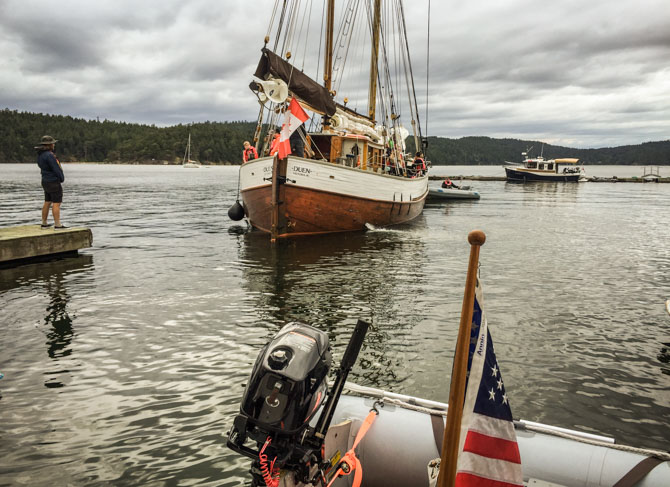 This old teaching schooner came to dock next to us. The ship was full of high school age kids out for a five-day cruise. They hadn't had showers for five days. Guess where they all headed to first after they got the ship tied up at the dock.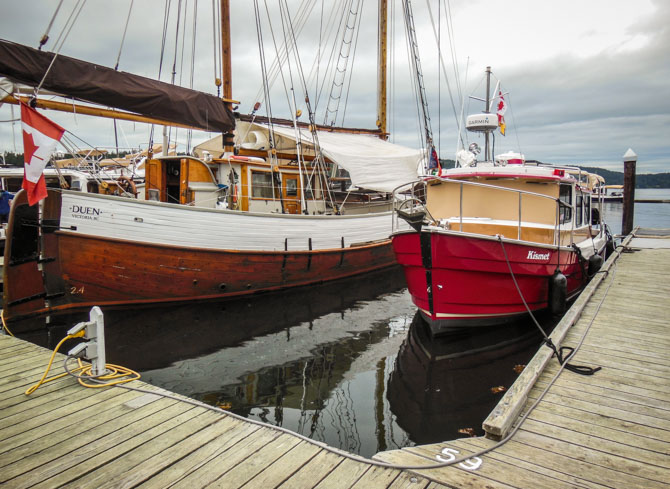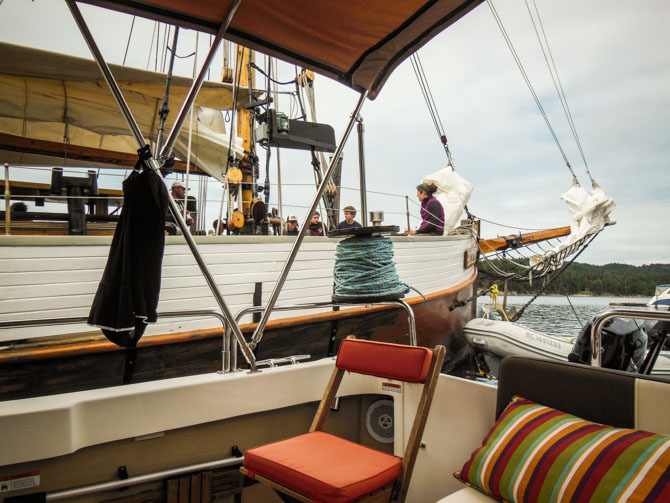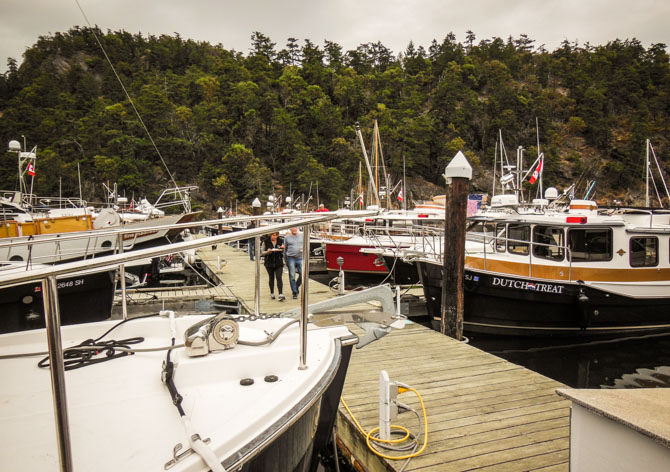 All the social events took place on the dock. Happy hour every night and a BBQ the last night.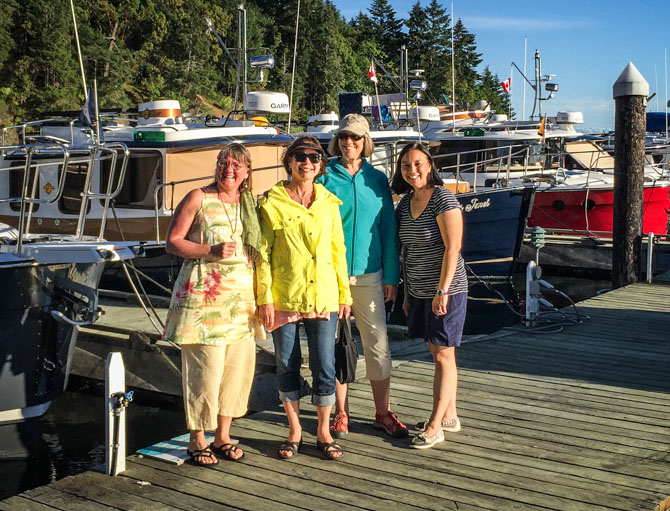 Five Ranger Tugettes (a private Facebook group for Ranger Tug and Cutwater owners) met for the first time at Poets Cove. Patti, on The Real McCoy; Lisa, on Kismet; Lois, on North Star and Lisa on Adventures II (photo – top)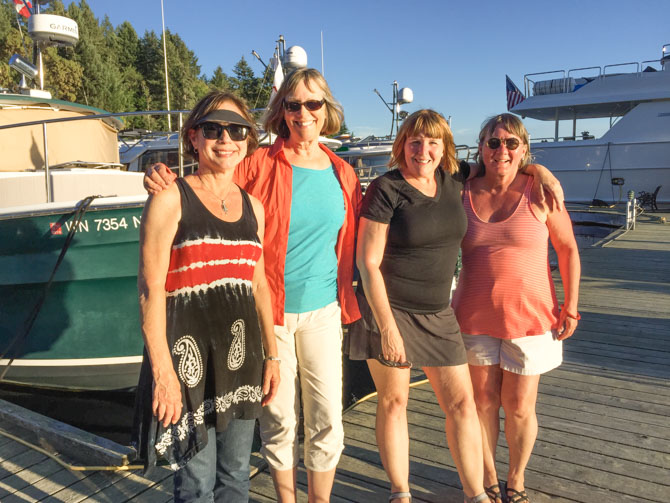 Lisa, on Kismet; Lois, on North Star; Sue, on Spinner; and Patti, on The Real McCoy (photo – top & bottom)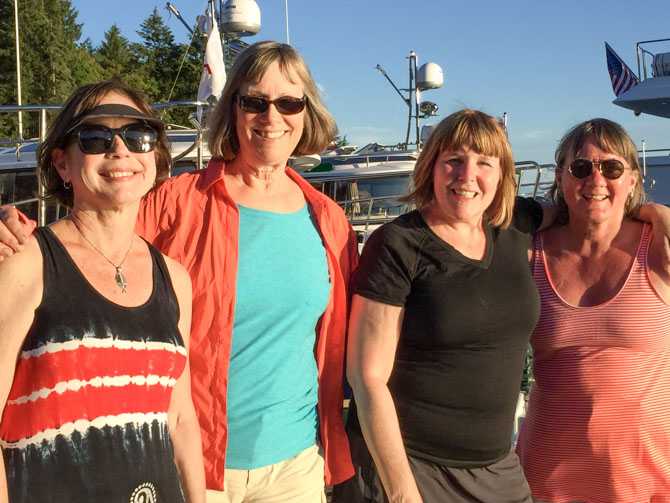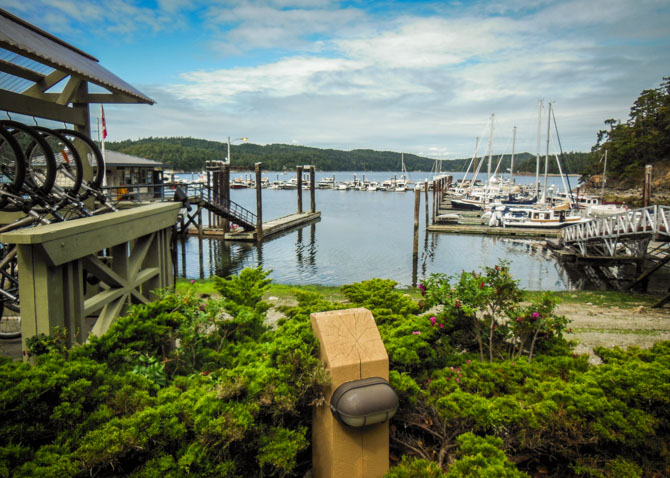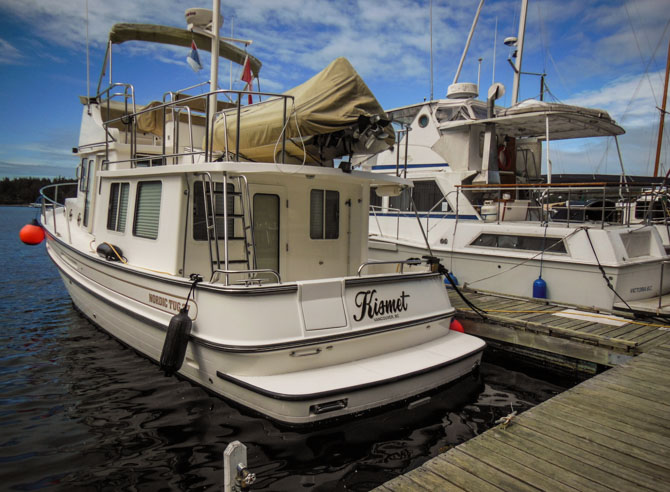 Look what we found docked at Poets Cove (Above)!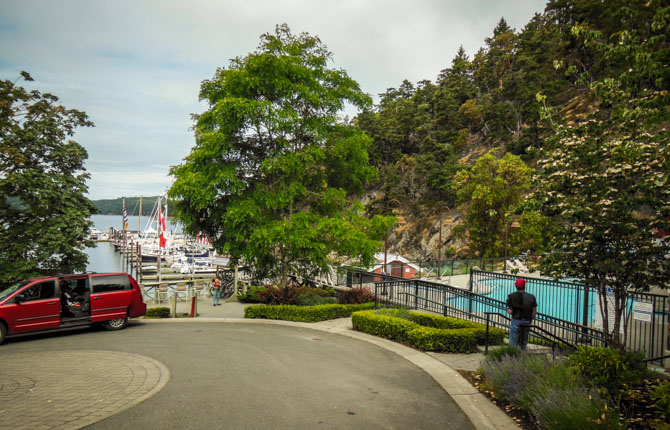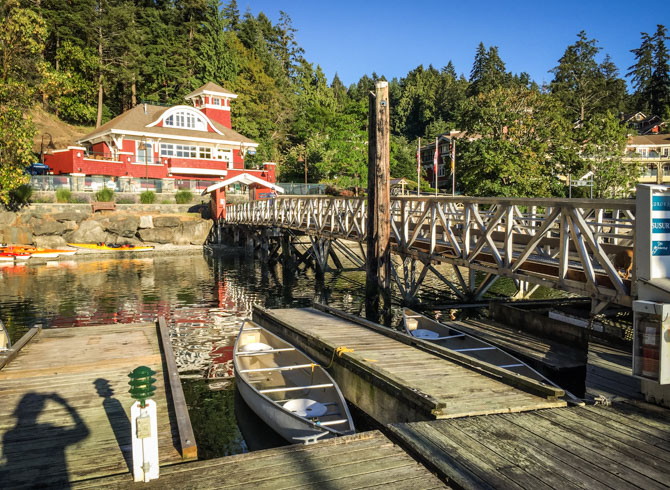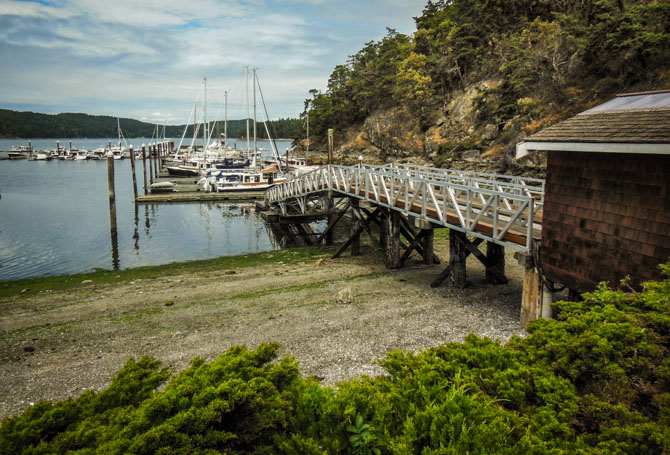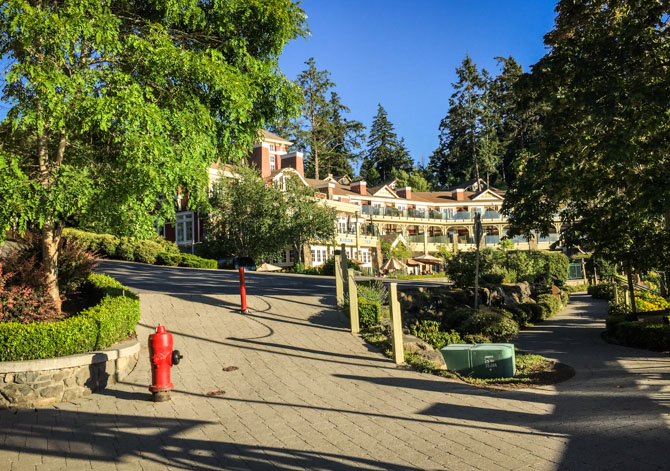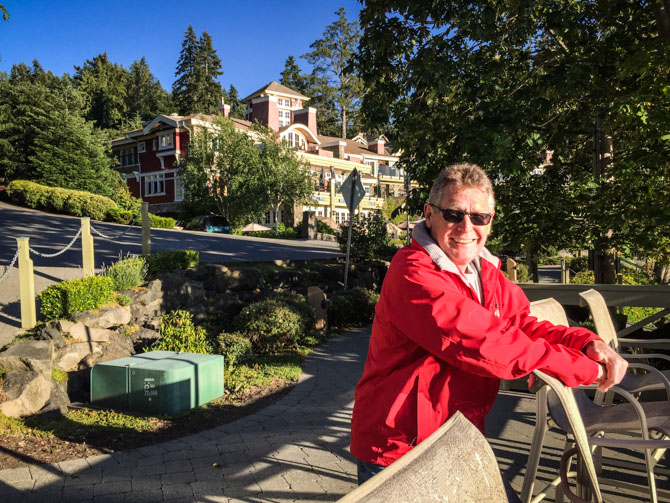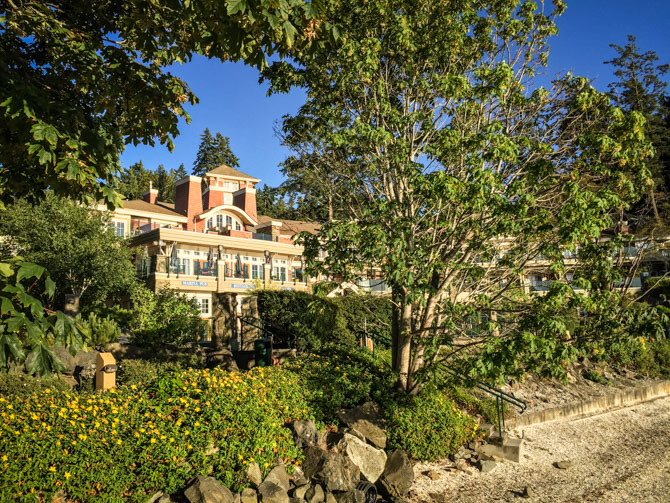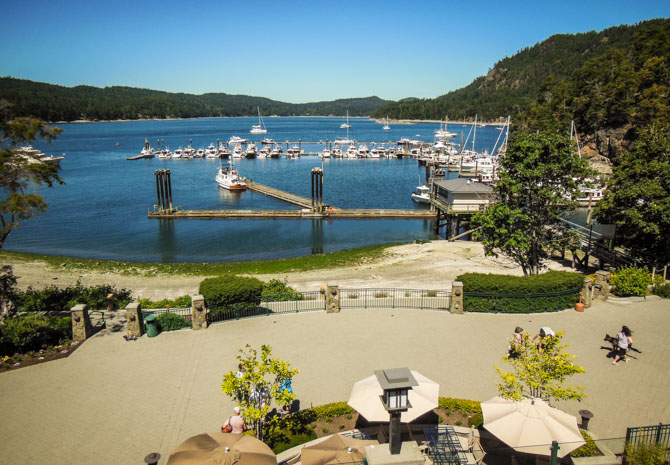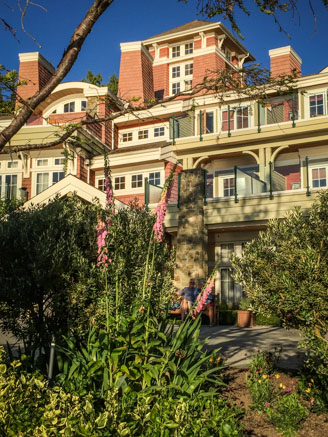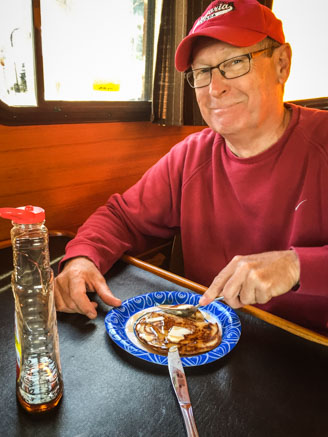 Jim was MIA one morning and I had to go track him down on the dock when his breakfast was getting cold. He's sheepishly smiling in the photo above, because her almost missed it entirely.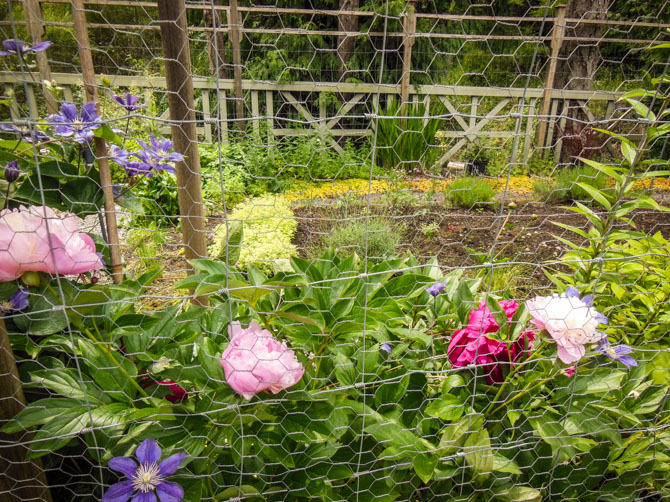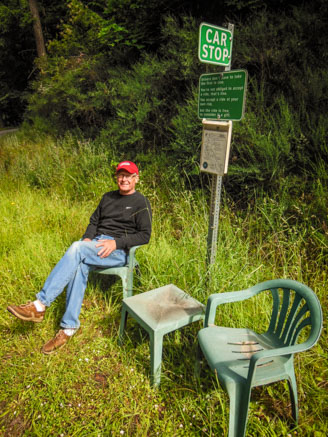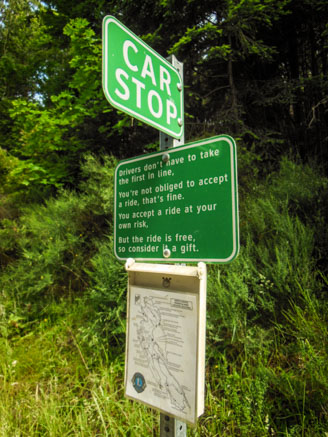 The last day was the busiest for us as the day started with a long walk, up the hill and away from the marina. We immediately came across this people pick-up station, called a "Car Stop," with chairs, signs, info on how to use the free service, and a map of the island. Apparently this is a custom on Pender Island – residents offer courtesy rides to those visitors or locals in need of transportation. Although we were not in need of a ride, this island tradition made us feel welcome. Along our walk we were able to get to some places with nice scenic vistas.