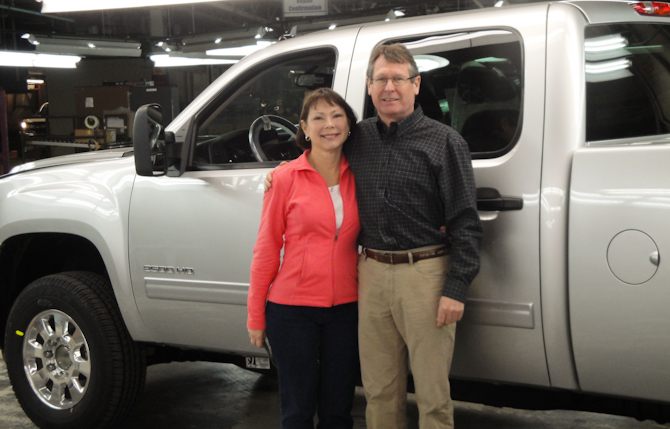 Now that we'll be towing our trailerable Ranger Tugs R27 cross country, down south, or anywhere in-between, we wanted a truck that could do the job effortlessly and dependably.
We choose the GMC Sierra 2500 and equipped her with a Duramax Diesel engine, 4WD, trailering towing package and a few creature comforts to make our travel days more relaxing. Besides the 11-year dependable track record of the Duramax we liked the fully boxed frame, diesel exhaust brake, automatic locking rear differential and the StabiliTrak that came of the GMC. To read more about these features check out the more in depth description in our BoatUS Cruising Log dated June 1, 2011.
After considerable research we found that the 3/4 ton HD's from GMC, Chevy, Ford or Dodge, properly equipped, could have all done the job. However we ultimately favored the GM HD's for several reasons, including the logic that Motor Trend used when they awarded the Chevy Silverado the HD Truck of the Year for 2011 and by association we felt the GMC Sierra shared the award.
More info on our truck choice in our book Upside of Downsizing to a Trailerable Trawler, the first book in an edition about trailerable trawlerling.