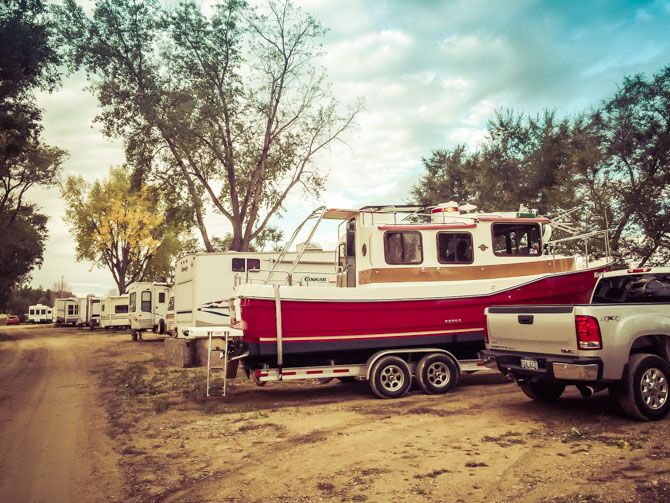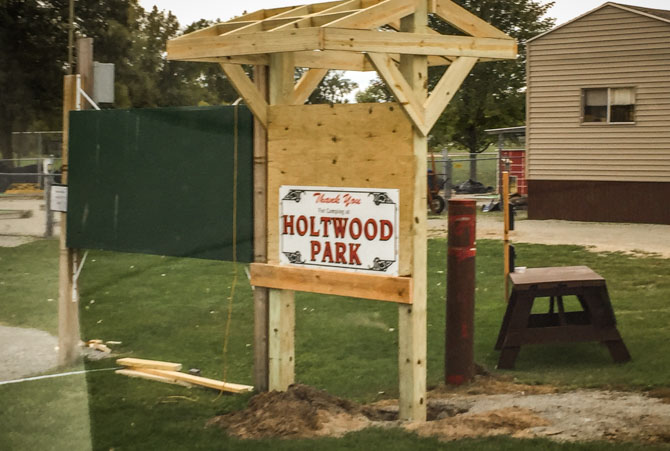 Sometimes we just have to forgo a daily shower for a day. Not our favorite thing to do, but sometimes circumstances pop up that preclude us from our regular bathing routine. Our choices for boaterhoming, while driving across country, are sometimes limited to what's available off the Interstate. Our first night on this trip found us in Onconto, WI, at Holtwood RV Park. When registering, we were told that the showers were coin operated and while that would have been doable (we've experienced coin operated showers all over the country while boating, especially Canada), after further inspection of the facility, we decided to delay that activity and take our chances on finding suitable shower facilities at the next RV stop.
It was a MISS on this one!
One of the very few drawbacks of using our boat as an RV is that we have to be careful of discharging water off the boat, even if it is clean. RV parks frown on discharge of any kind. So, we try not to wash dishes on the boat and we use the restroom and shower facilities at the RV parks we stay at. It's not a big deal, most RV parks have great facilities.
RV parks frown on discharge of any kind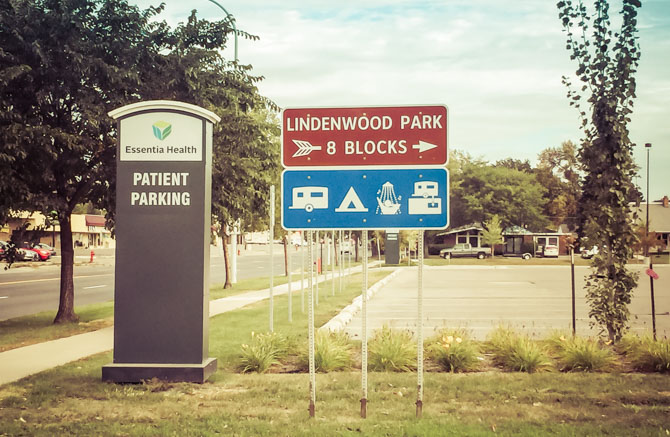 The next day, after a long day of driving to Fargo, North Dakota, we arrived to the Lindenwood Campground a little later than we thought. We were anxious to go into town for dinner and wouldn't have time to clean up beforehand. So excited to get out of the truck to see the town, stretch our legs, eat and return to the boat to make an early night of it. It was a little comforting to know that we did not know a soul in Fargo, we could go out on a Saturday night without the pressure of looking or feeling our best. Besides, we thought, not much happening in Fargo. RIGHT? WRONG! We soon discovered Fargo is a hub of activity in the area, especially on a Saturday night. Lots going on and everyone from a drivable distance must come into town to carouse. As we searched for a parking spot among the restaurants, bars, theater's, boutique shops and art galleries, we were starting to feel even grimier in our comfortable travel attire. We realized Saturday night festivities were in full swing with people decked out in their finest. Parking availability was minimal, restaurants were full and the town was lit up like a Christmas tree.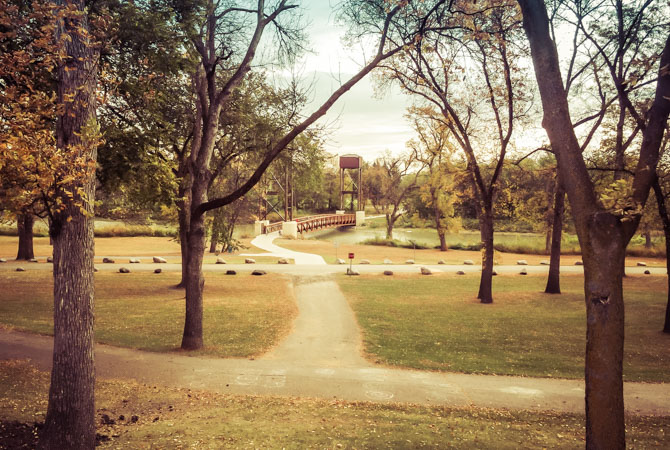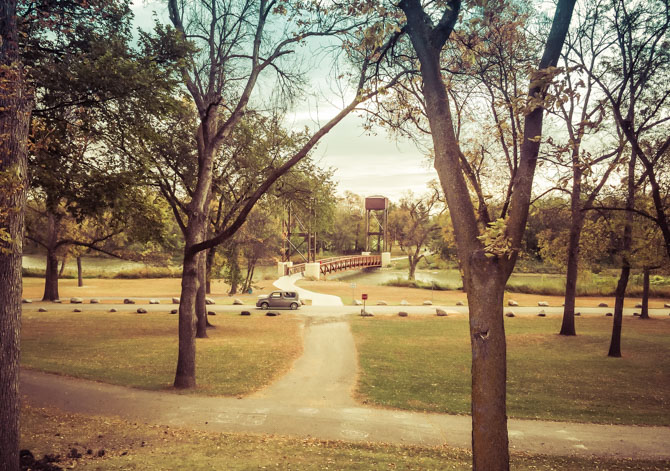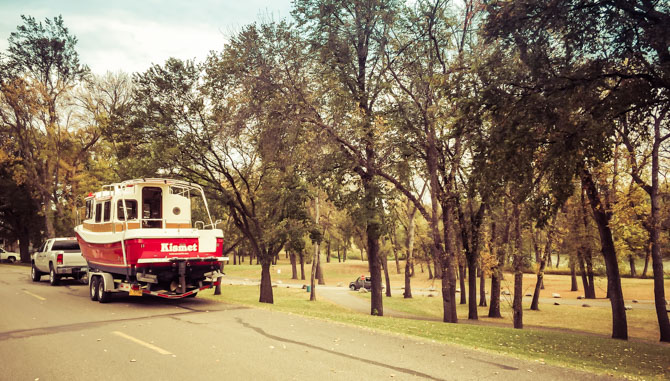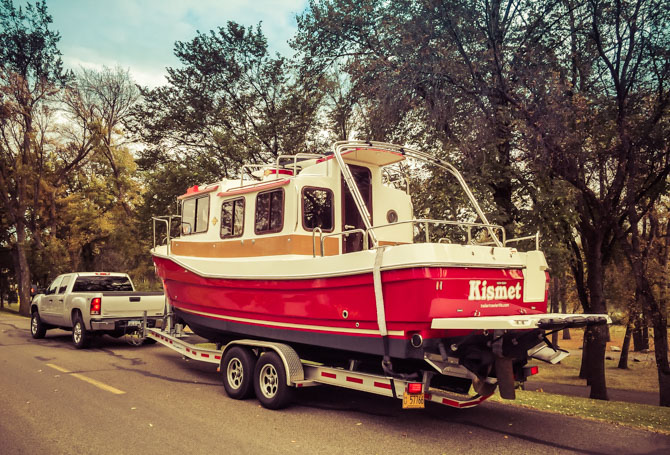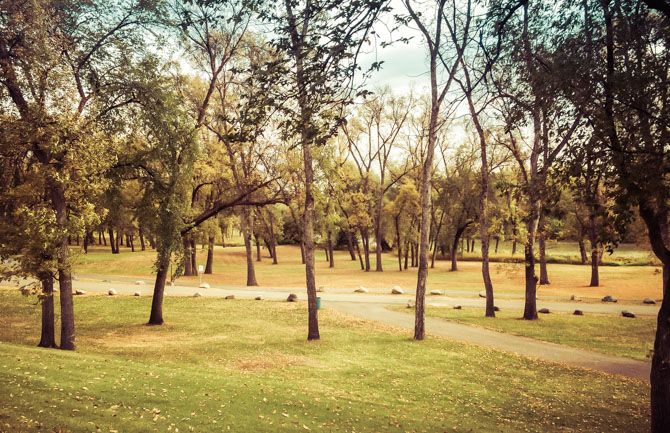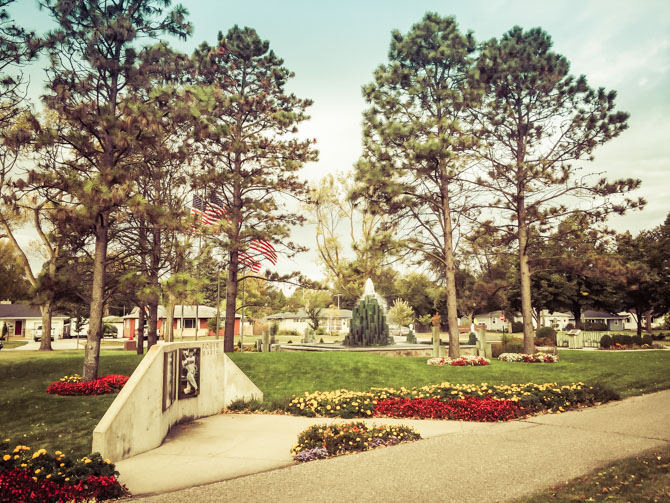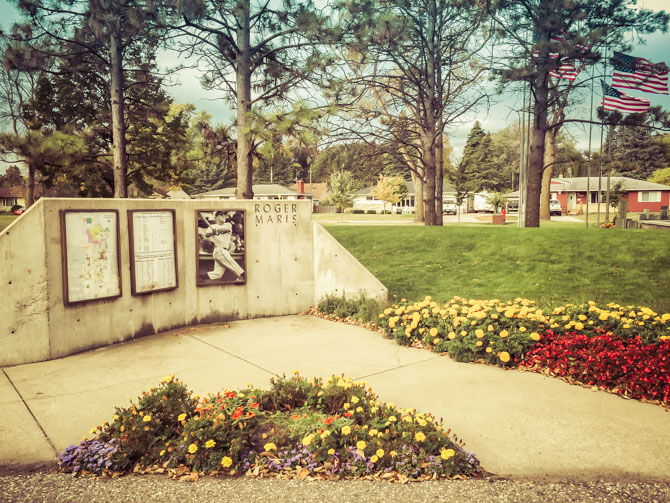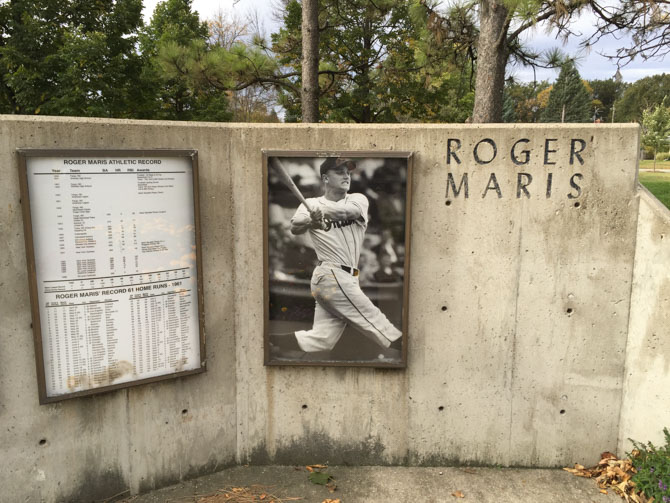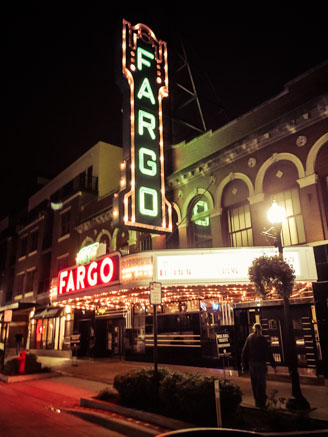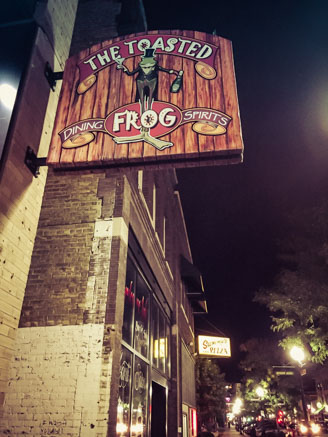 Luck was going our way when we picked a restaurant that looked promising, The Toasted Frog. It was packed and we were told we'd have to wait quite awhile unless we wanted to sit at the "Chef's Bar" located in the back of the restaurant. We strained our necks to see what that meant and liked what we saw. We'd be able to watch the chefs cook while we had a beer. What better way to see a multitude of dishes being sent out to the masses, before we made our decision to order. We went with the lavash pizza and salad. It was a good choice.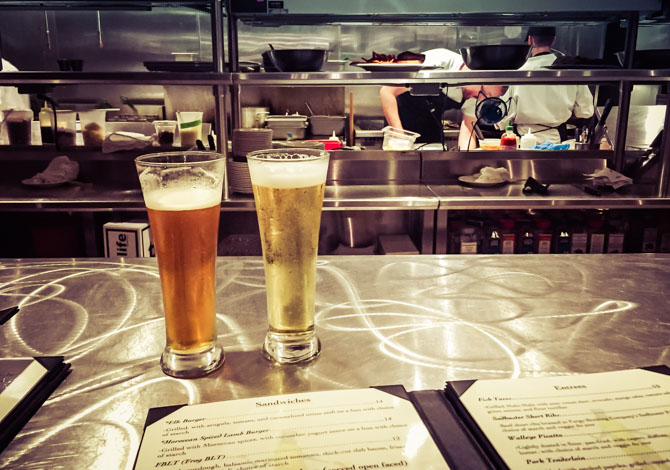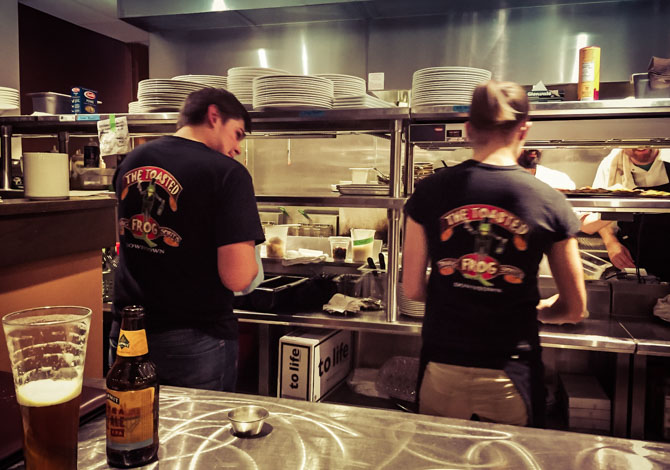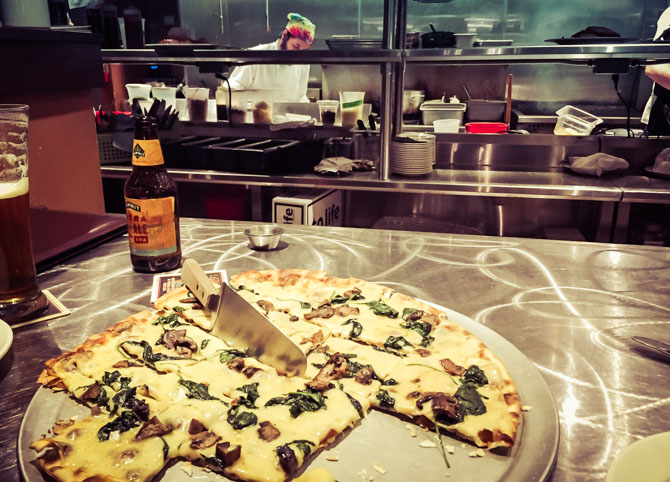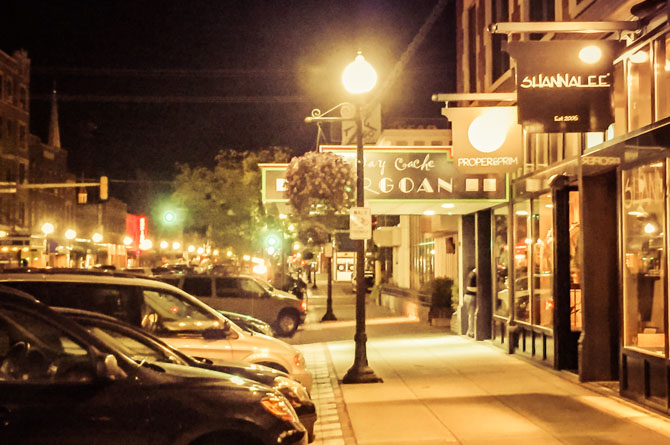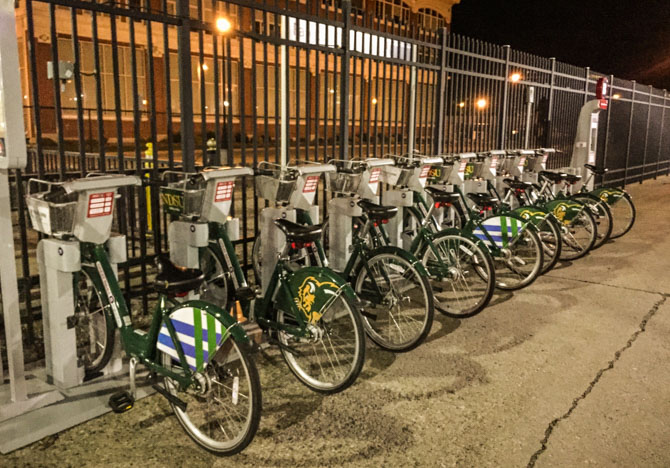 Never saw anything like this bike rental set-up (above). What a great idea.
The next morning we took a welcomed hot shower in a very clean shower room.
A definite HIT at the Lindenwood Campground.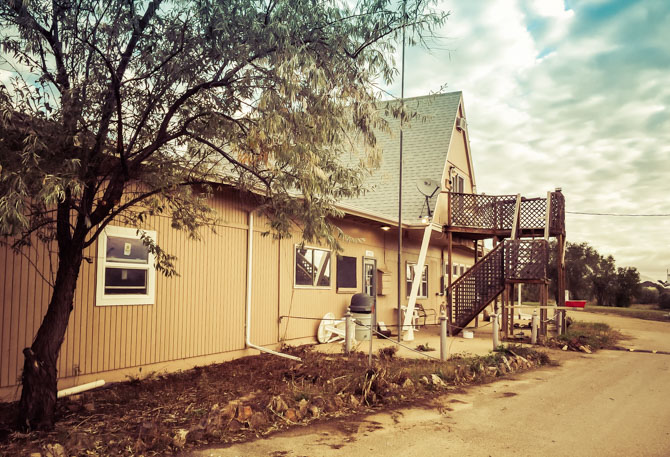 Definitely a HIT at Camp On the Heart RV Park!
Our next stop for the night was at the gateway to the great American West, Dickinson, North Dakota "Queen City of the Prairies." Because of the oil boom in North Dakota, Dickinson is one of the fastest growing cities in the United States. We can attest to that statement because the road being constructed that leads to the Camp On the Heart RV Park, looks like it's being built for future expansion. The RV park looked like it was home to many boomtown workers. While the park was a little "scruffy" looking, the construction going on around it leads us to think it's in transition. Our one-night stay was a little pricy, the most we paid so far on our trip west, $45.00. We were a little concerned about the shower facilities. That saying, "don't judge a book by it's cover," is so true. To our immense relief, the showers were impeccable, hot, super clean and just what we needed before we hit the road again.