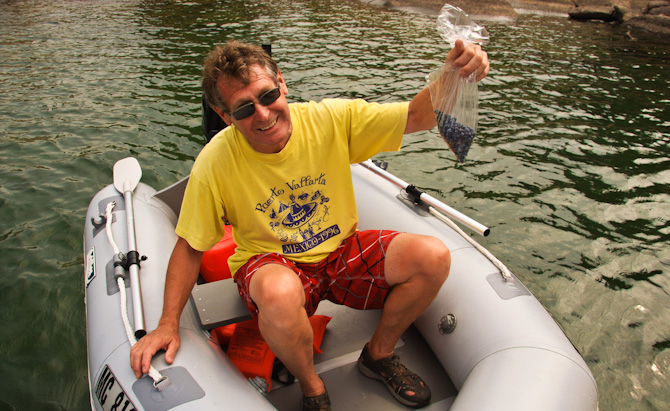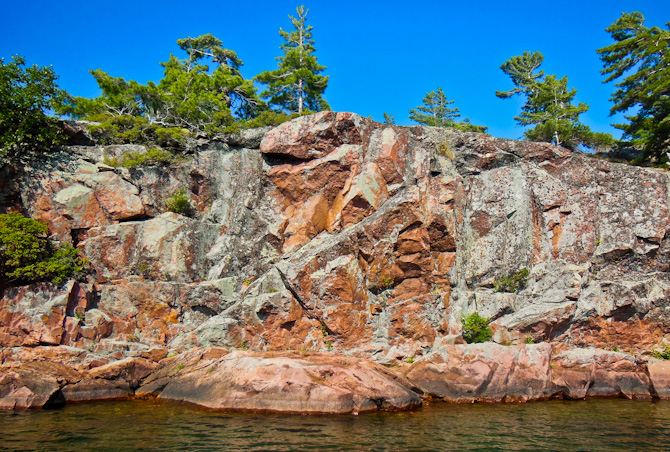 South Benjamin – It is often said that beauty is in the eye of the beholder!
I reference this because we recently spent time at the Benjamins, South Benjamin specifically, and it is our contention that the rocks on this island are gorgeous, Not to mention the blue beauties Jim found on those rocks.
We recently cruised Lake Powell, in Utah/Arizona, the landscape there is ALL rock and water. Both are beautiful, however, the difference between the two locations is dramatic. Lake Powell has very large, rock buttes, plateaus and mountains, and not much greenery except for Navaho Mountain, whereas the rock formations on these North Channel islands are more intimate and, dare I say sensual. We love the beauty of them both.
Have you been to one or both places? If not, take a look at both locations on our blog and let us know what you think.
This trip to South Benjamin we like to talk about the beautiful blueberries we found on the island when we got there. Enough for several bowls of sweet yumminess. Just like the blackberries we find wild in the Pacific Northwest, it's a real treat when finding wild berries when cruising. To find anything wild and fresh during hikes while anchoring out for long periods, is an amazing treat.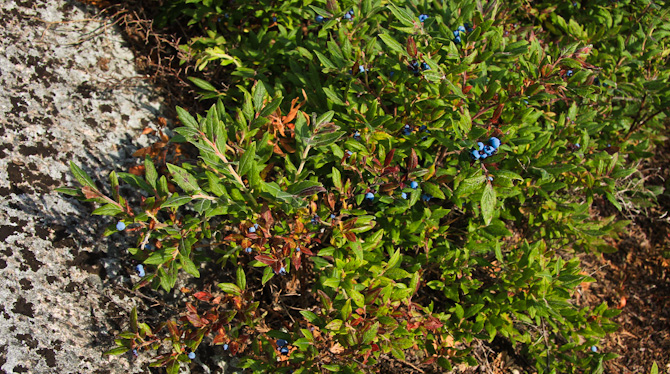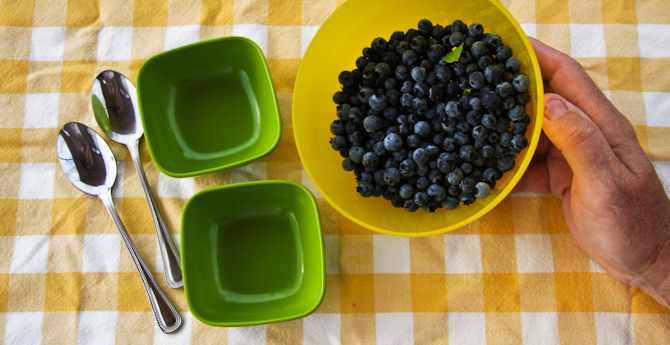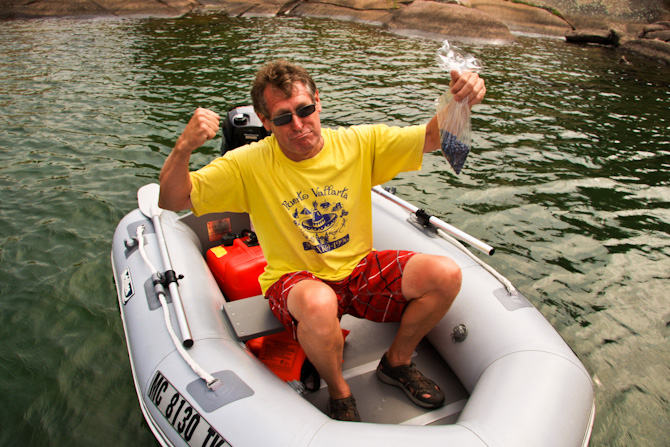 More beauties found on the rocks. These must have been the last of the yummy blueberries because we never found any more bushes with berries the rest of our trip. Jim was fairly proud of himself, risking bear and mosquito attack to procure those berries.

Our neighbors. Looks like they've settled in here for awhile. During their long stay, they get friends to come visit and bring provisions with them.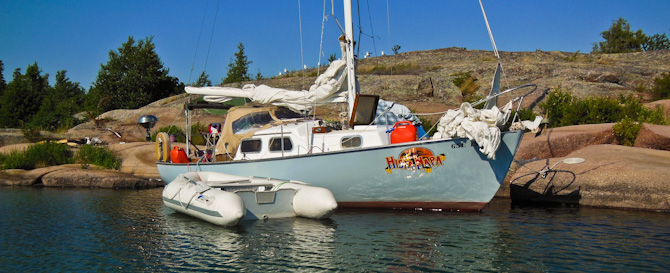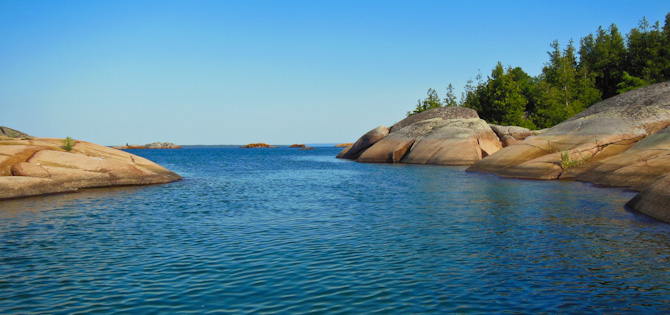 The channel at one end of South Benjamin looking south/southeast towards Clapperton Island.