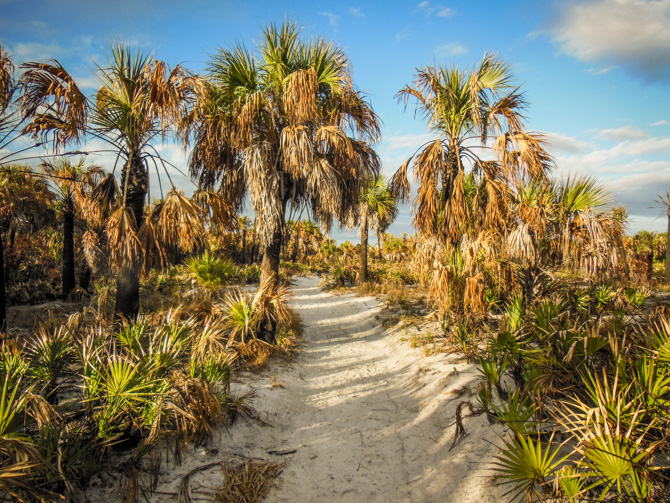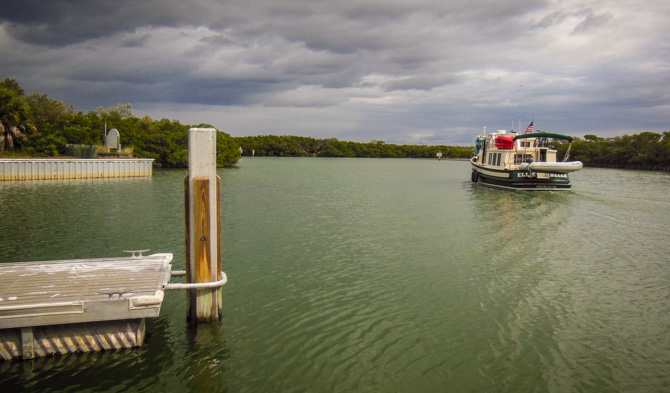 Caladesi Island –  An Island Paradise!
In our experience Caladesi Island is never busy in January. This is our third stop at this state park, we never tire of its beauty. We stayed a few nights, one of only a handful of boats at this time of year. When we tire of walking the virgin pine forest trail around the island to the natural water hole, we take the return route, back to the marina, by way of the beautiful sandy beach.
The updated marina has electrical and water hookups and you can stay for three days for a minimal fee. You can visit the island on your own boat or take the ferry over. The ferry departs for Caladesi Island from nearby Honeymoon Island.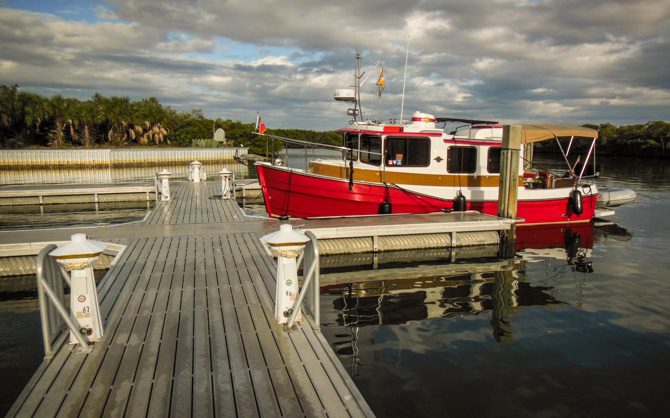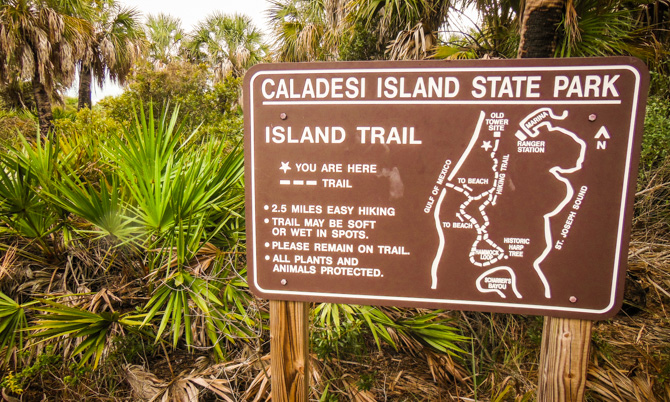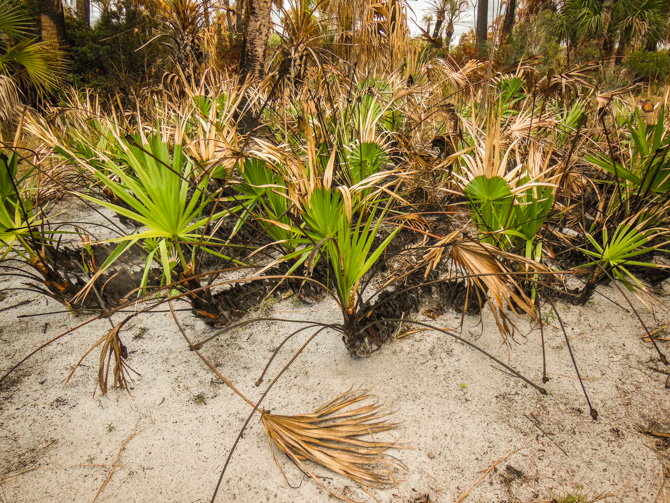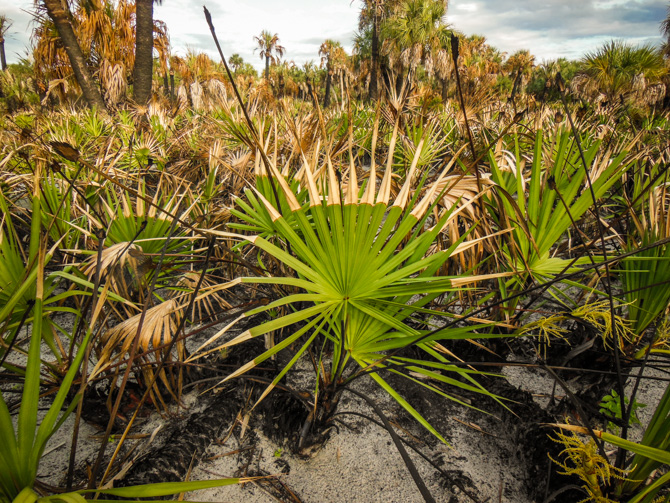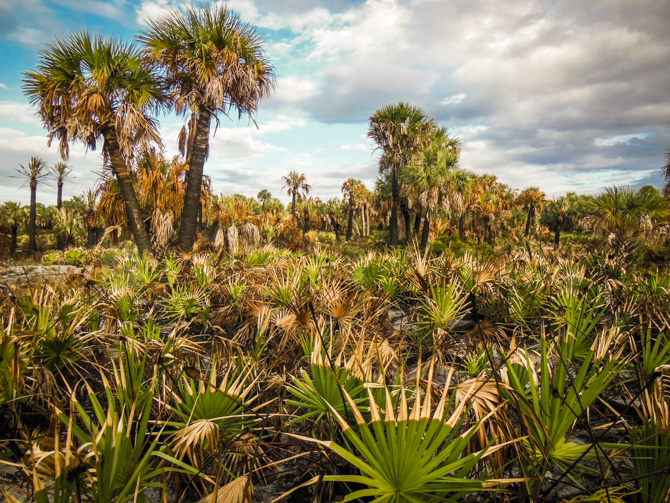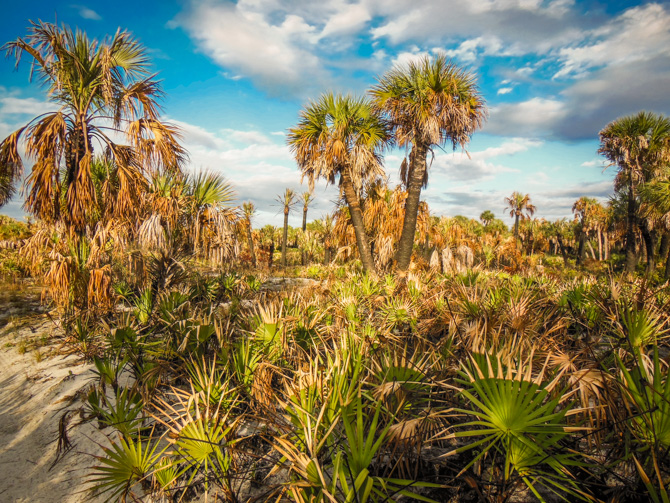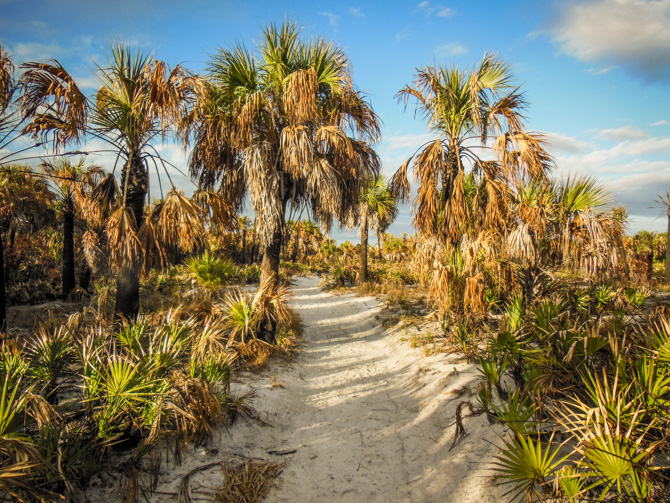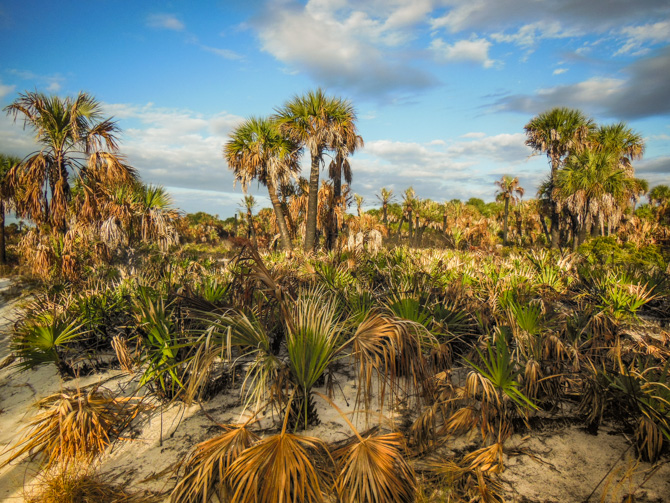 We've never seen a snake during our walks on the island, but many birds make their presence known around the island such as the Louisiana heron, reddish egret, snowy egrets, and beautiful roseate spoonbill.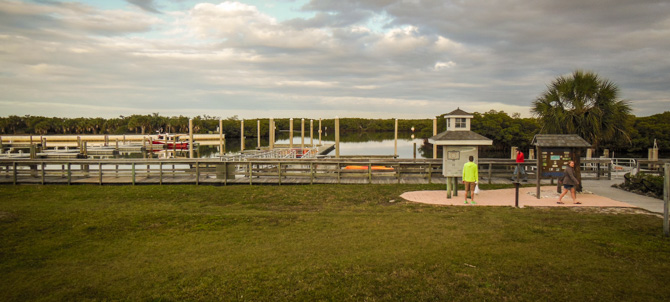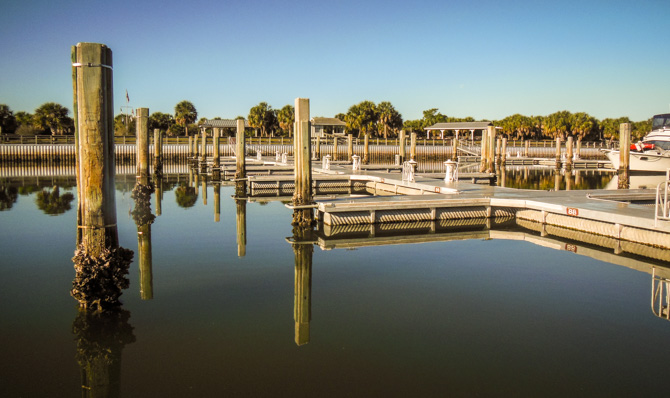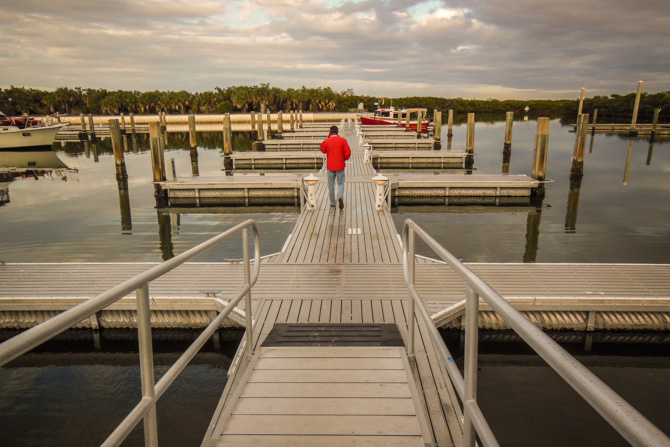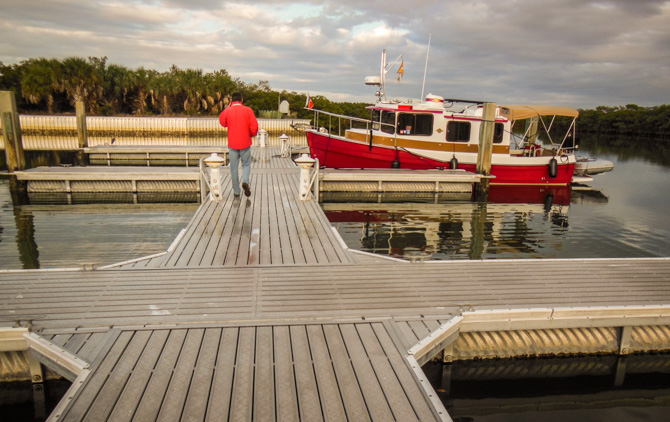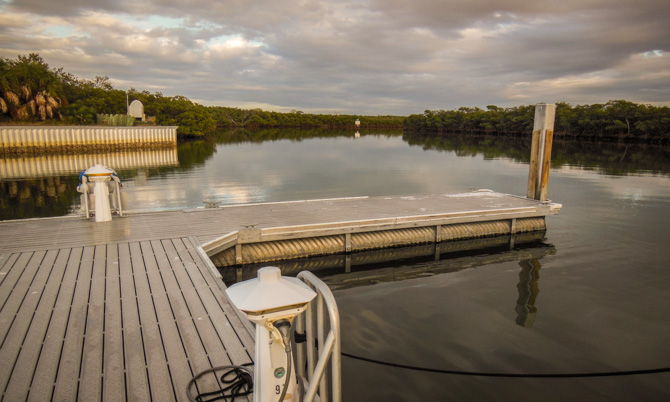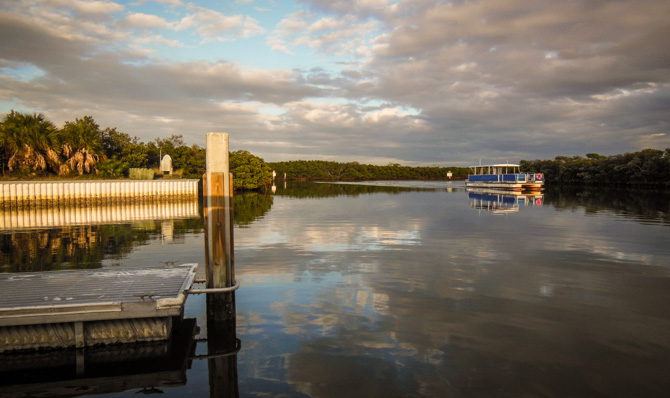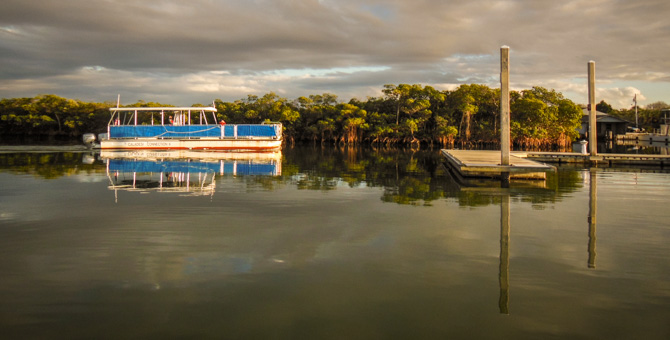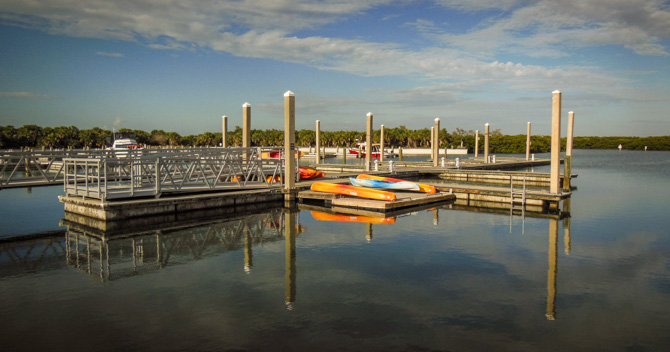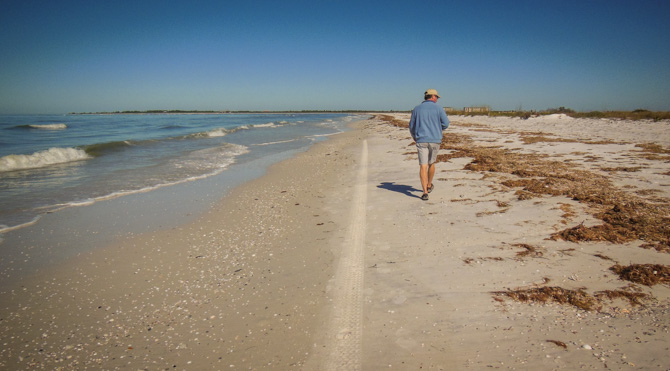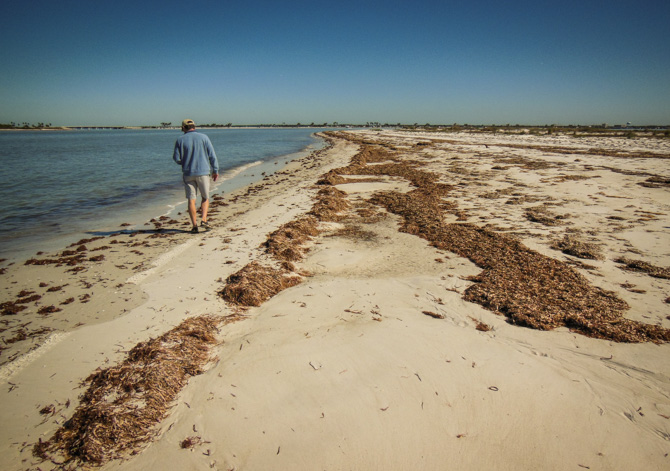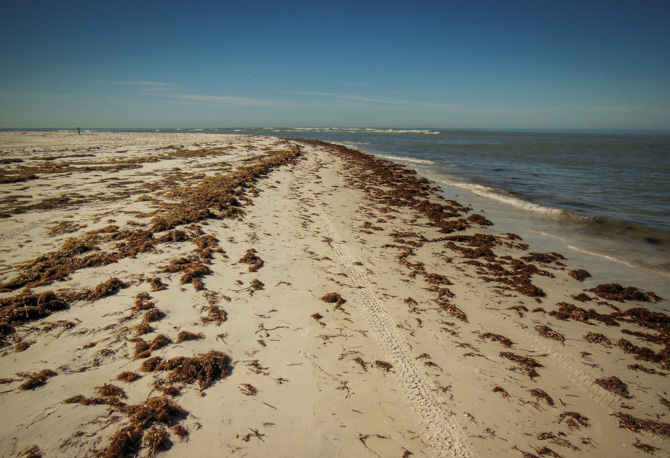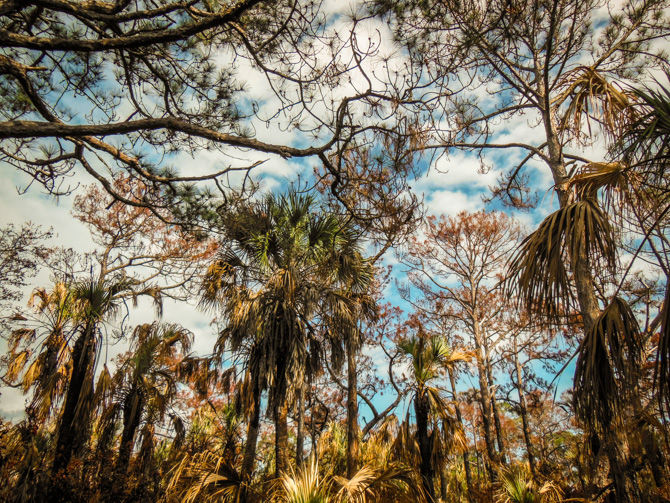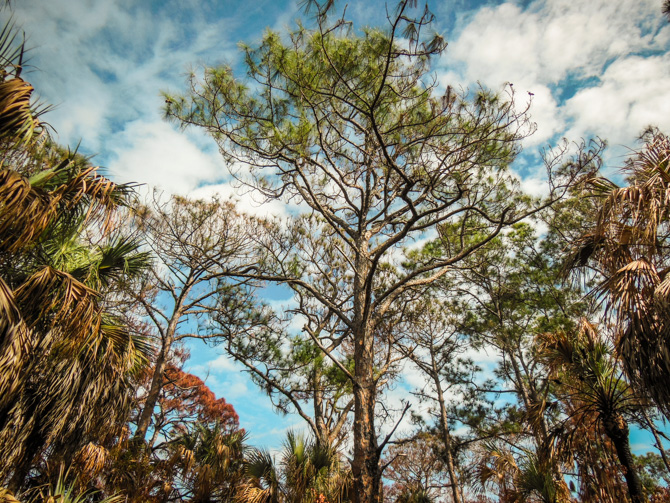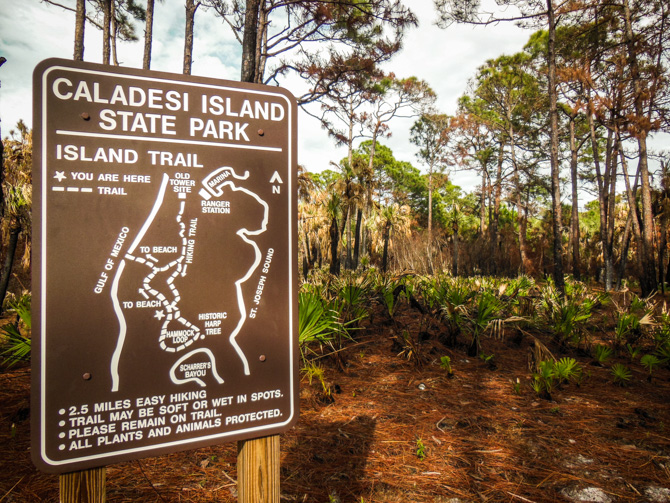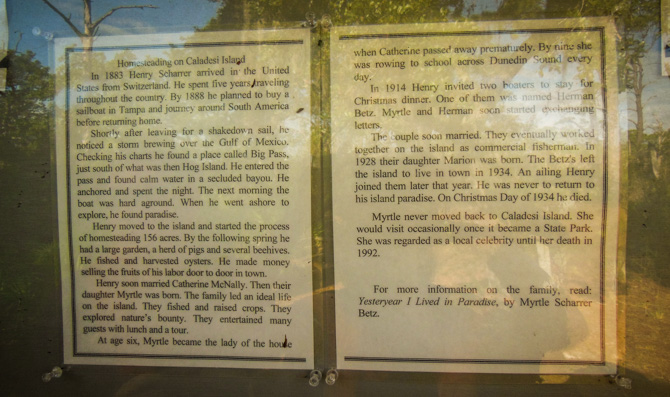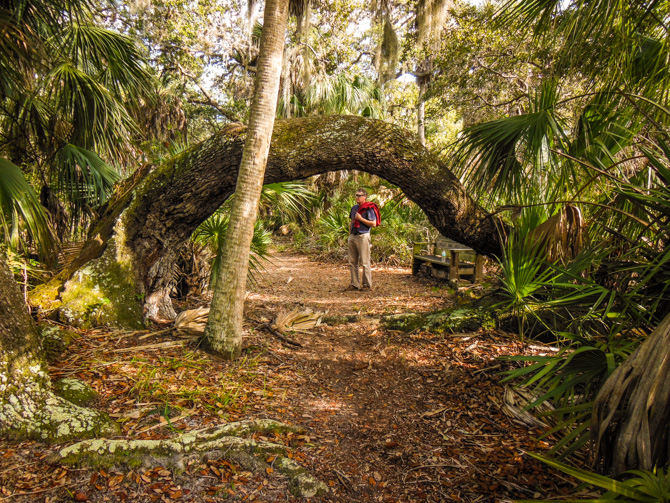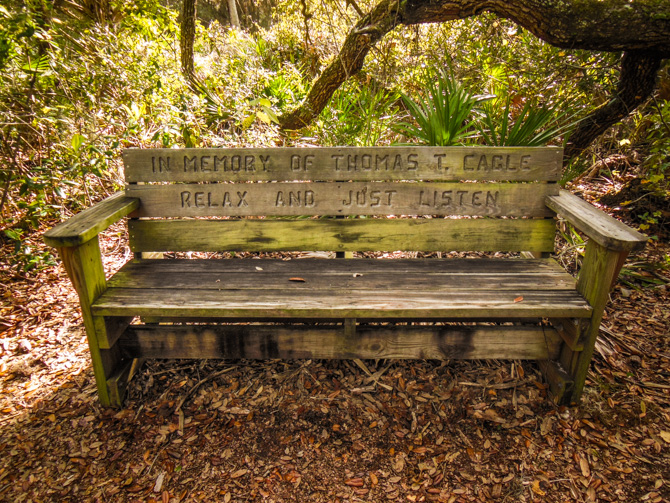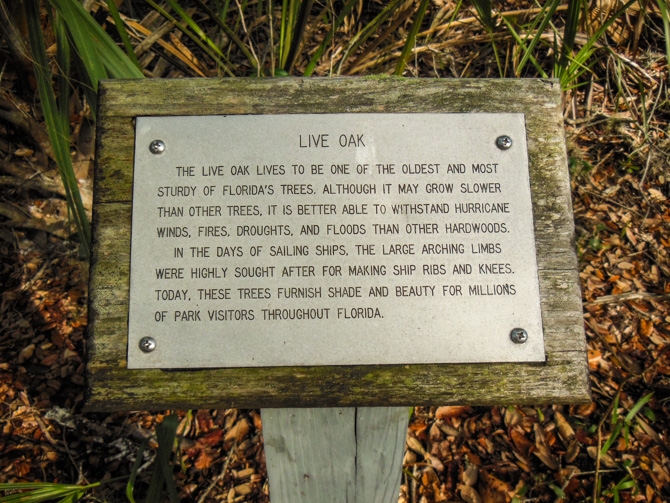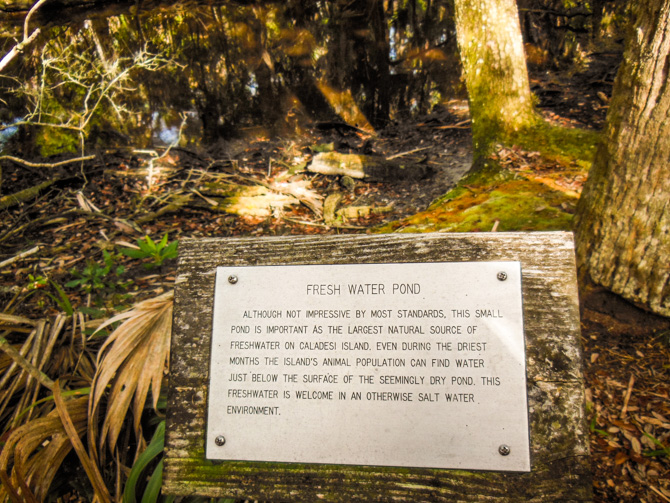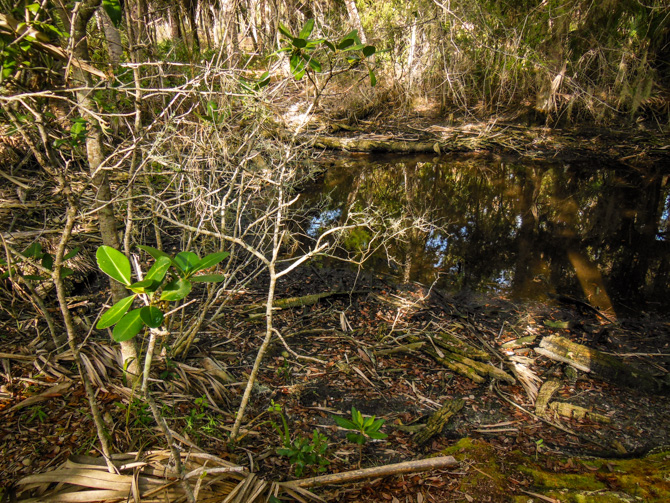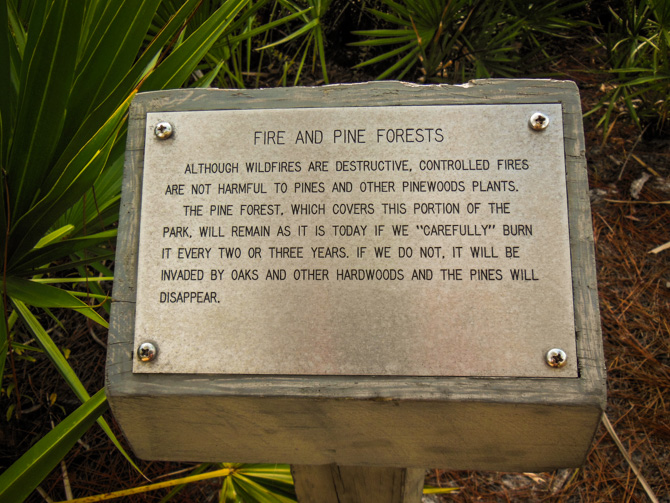 Since our last visit to the island there must have been a recent fire on the island, it was clearly visible during our walk. These controlled fires are beneficial to plant and wildlife, so the park rangers carefully create a burn every two or three years, if not the pines will be taken over by oaks and other hardwood until they eventually disappear.
We saw evidence of a recent, major fire during our hike through the island. Park Managers regularly conduct controlled fires on the underbrush of the island to preserve the integrity of the palm and pine forests, it's also beneficial for the wildlife. It's a good thing.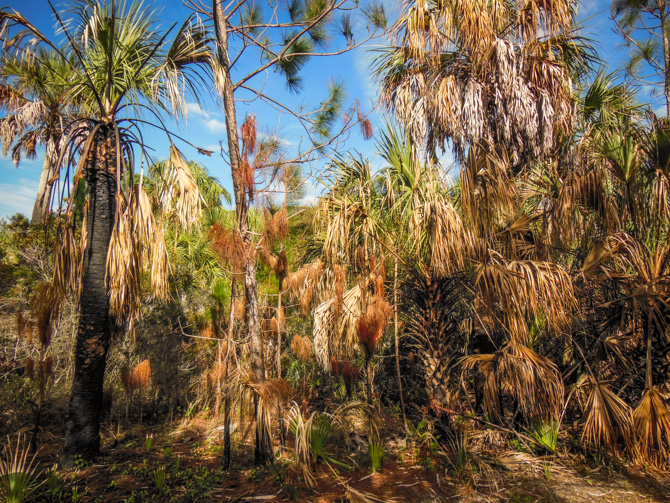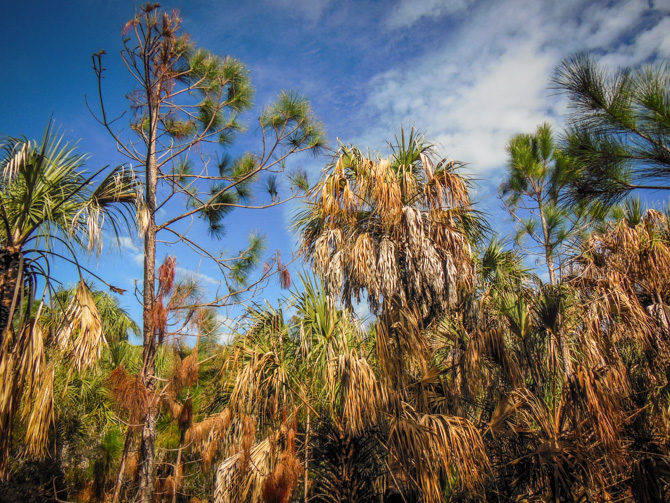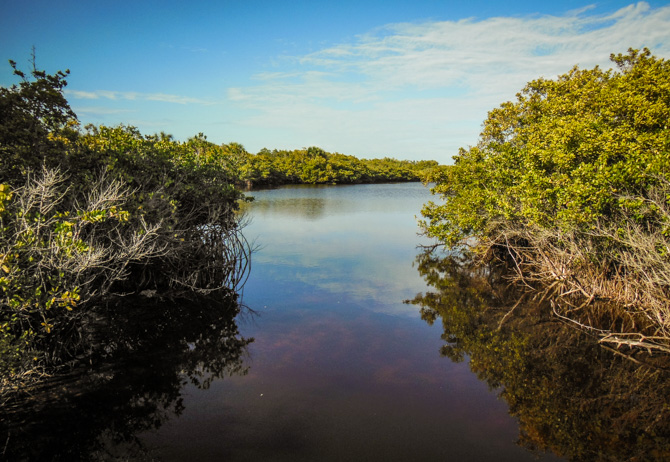 The island trail will take you to this tannic pond (above/below)—a natural freshwater spring. The pond provides most of the fresh water for the island.