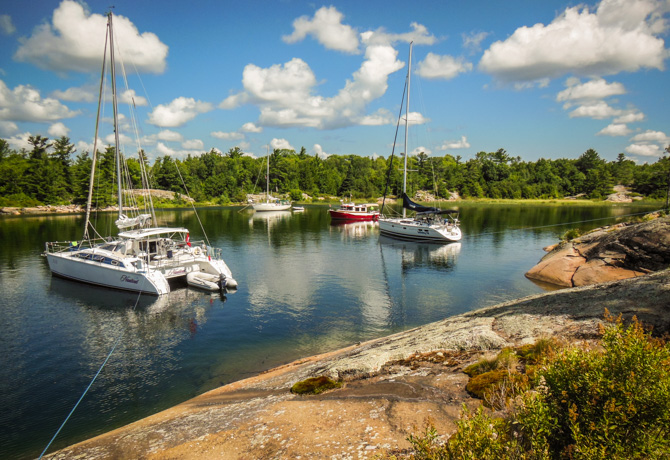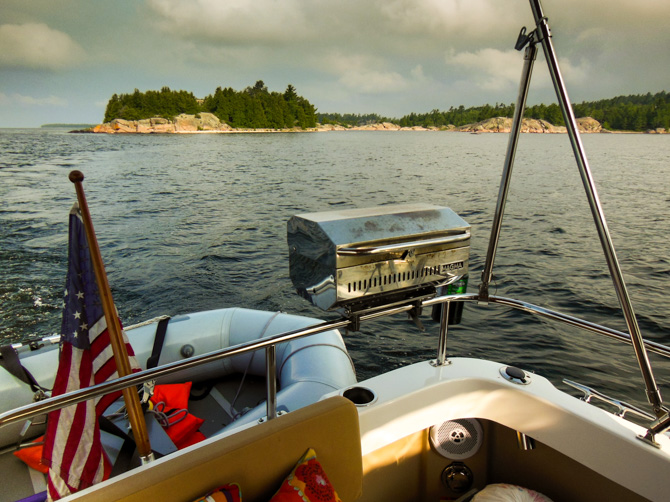 Fox Island Provided a Beautiful Rocky Hiking Trail Lined with Berries
When we left South Benjamin Island we headed for Fox Island, located only about four miles from South Benjamin. We had anchored here once before with our Silverton and remembered how beautiful it was. The landscape is rocky all around the anchorage's perimeter, offering good hiking and photo opportunities. When we anchored here previously, we were the only boat on the hook in the channel, this time there were several boats already at anchor. Our boat has very shallow draft, about 2.5 feet, so we can usually get a spot where bigger boats don't dare. In this case it was way up  almost to the reeds at the tip of the inlet.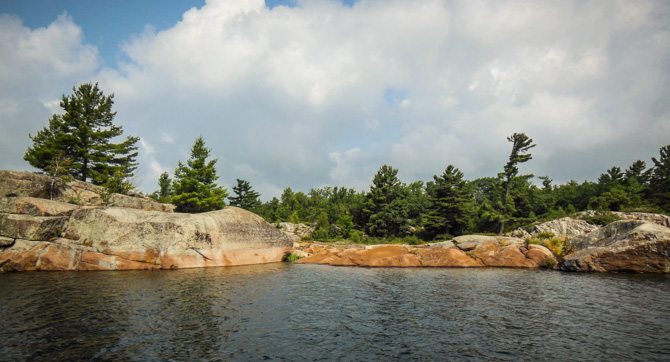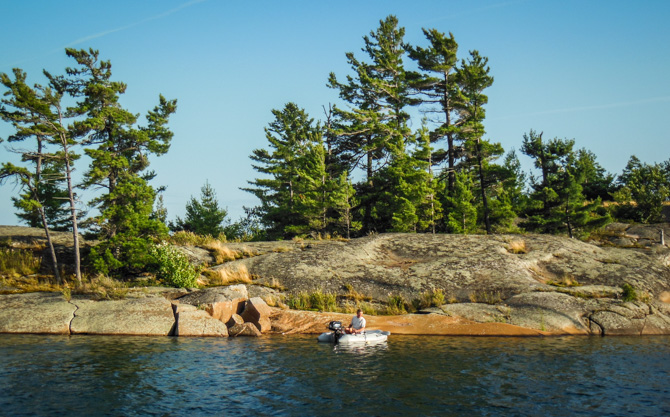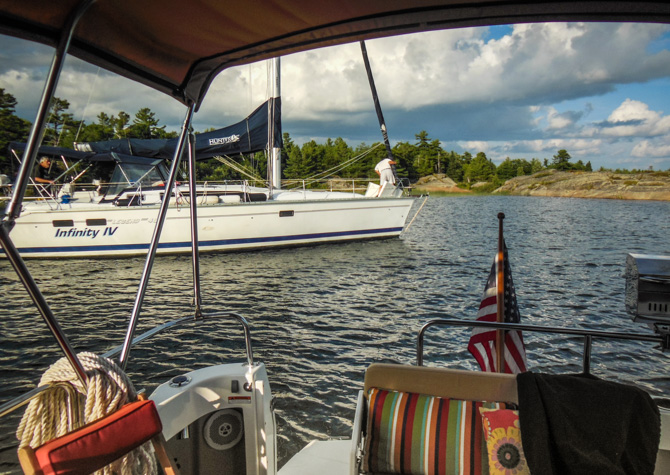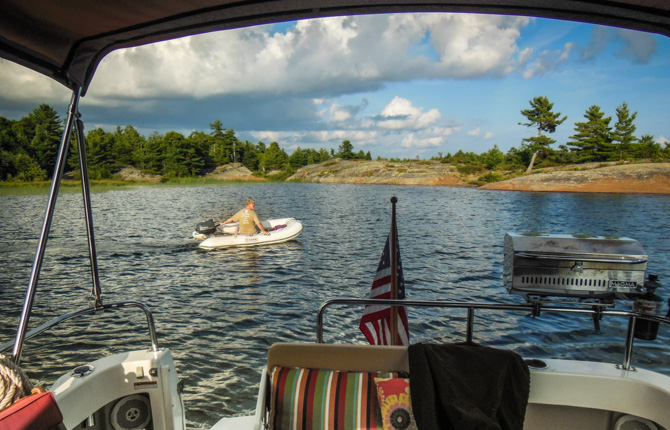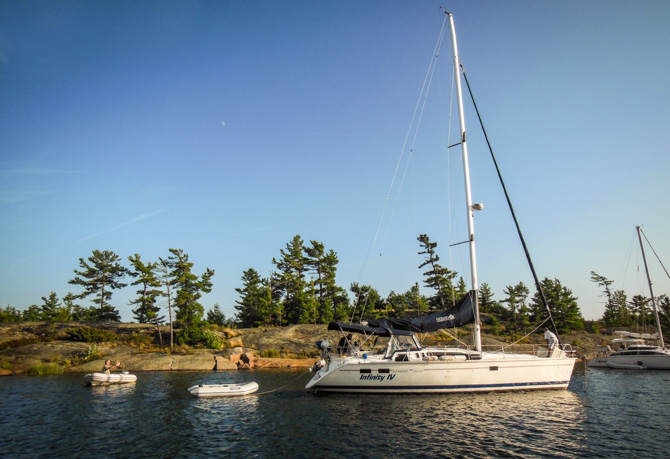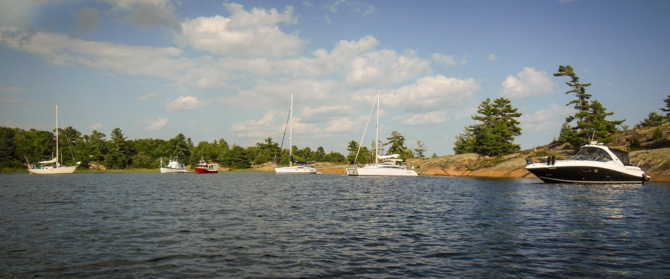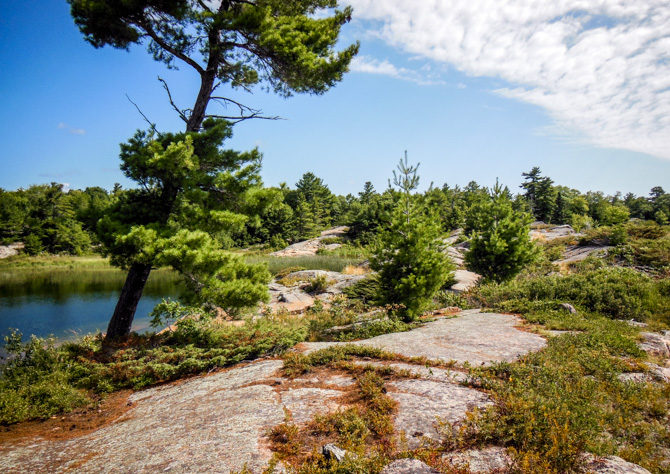 We were looking forward to our afternoon hike on the island. Some parts are just challenging enough, we had to figure out how we could continue along without wading through water or climbing up the steep side of a smooth rock. Just over the crest of the rocky shoreline we were surprised by this little land locked natural pond (below). It looks like it is home to some very lucky birds, animals and aquatic life.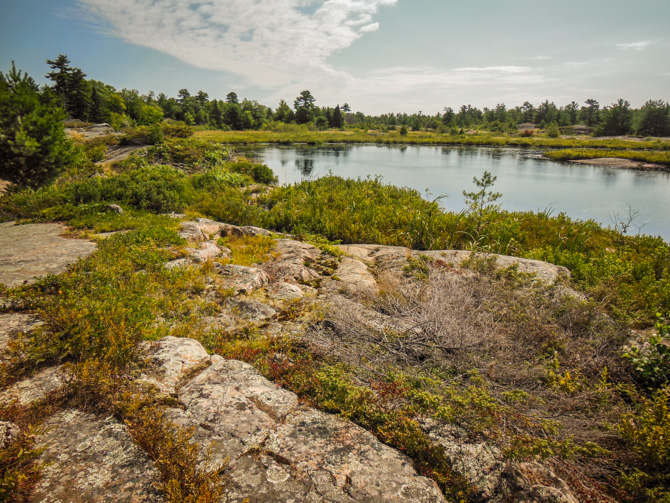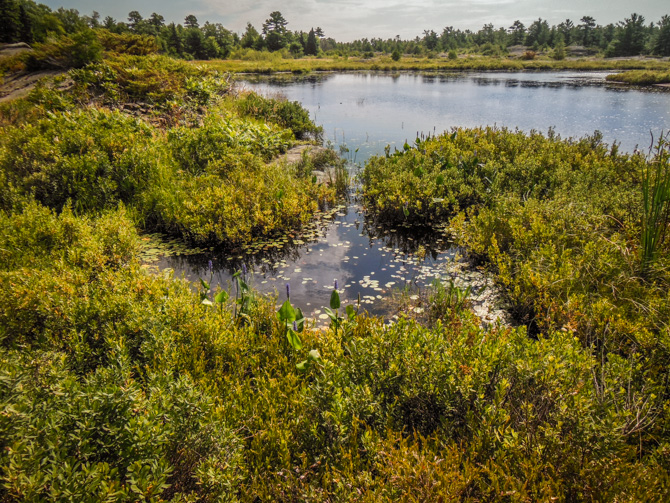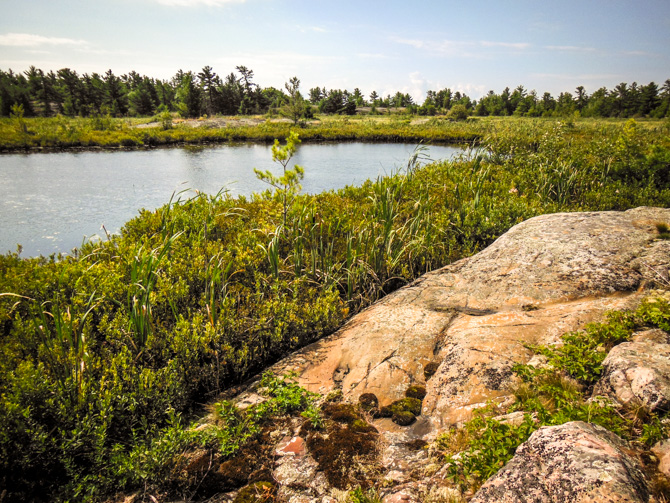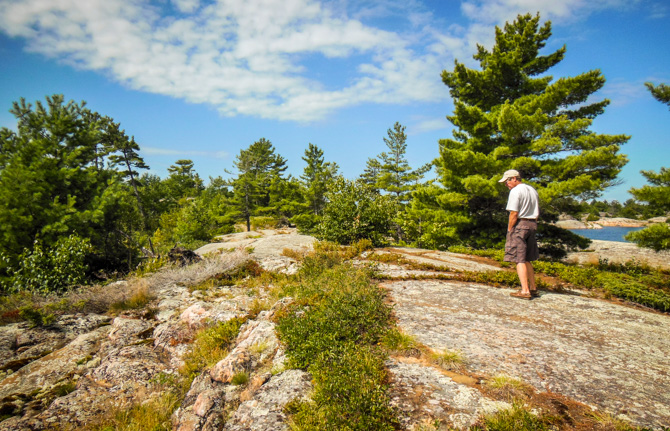 Next, we followed the eastern shoreline around the anchorage to see how far we could get before turning back.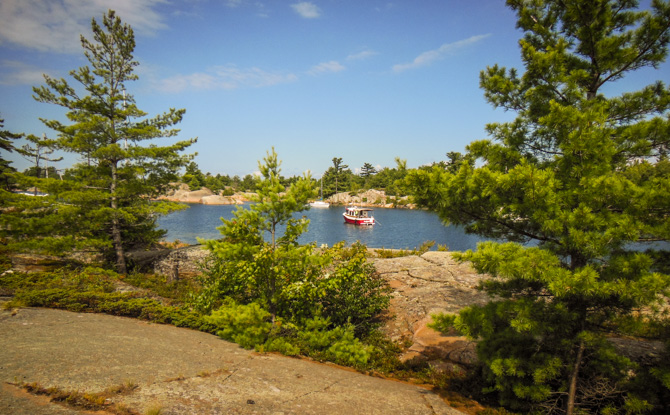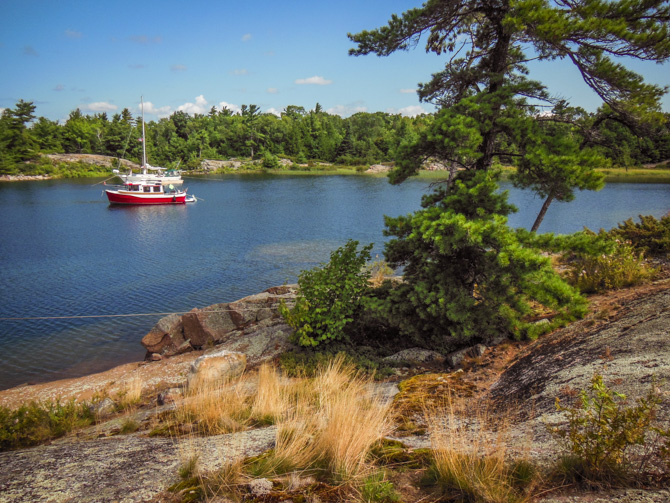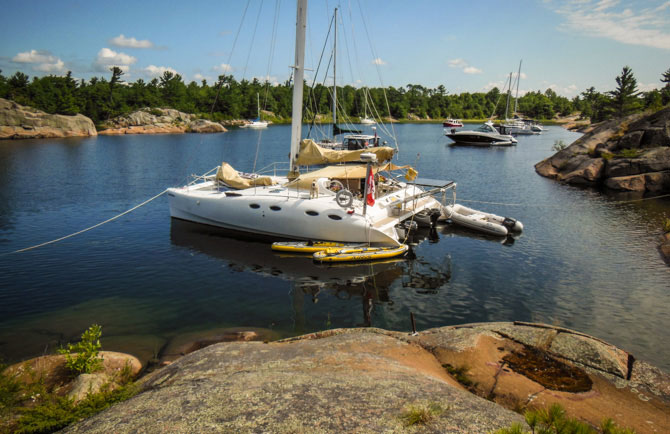 We found lots of berries on the island, so we picked handfuls of blueberries and raspberries and ate them while we walked.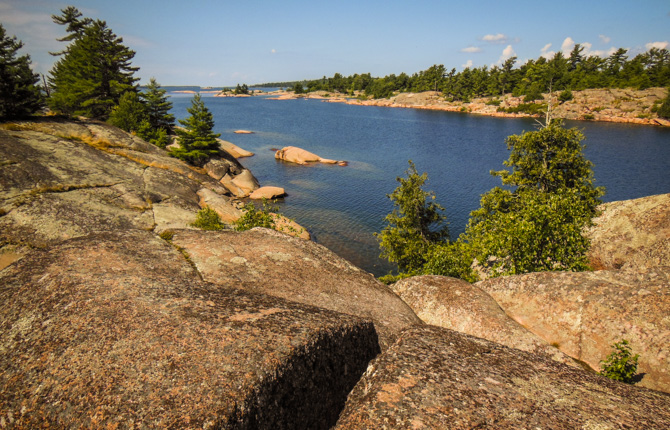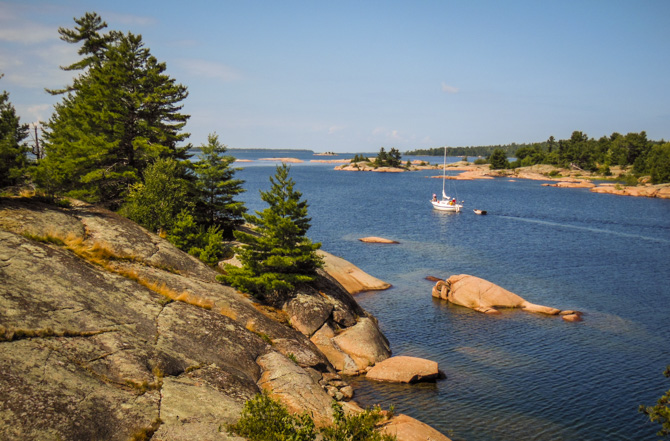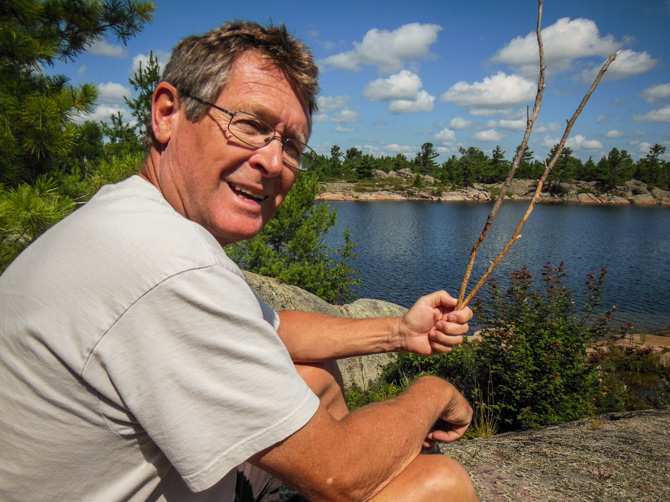 When we were anchored off South Benjamin with Mike and Jess, we all took a walk on the outer island, the one that protects the anchorage from the open channel. One thing we noticed while there were an abundance of spiders clinging to the evergreen trees, EVERYWHERE. That is where Mike and Jim procured a few aptly coined "spider sticks" to forge ahead while swiping the air in-between trees for spider webs. Even though we noticed the absence of spiders and webs on the trees, Jim found a spider stick anyways, saying he was protecting his "woman."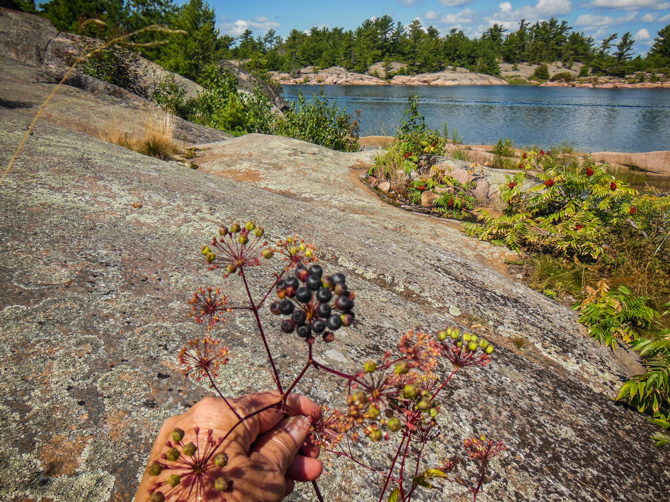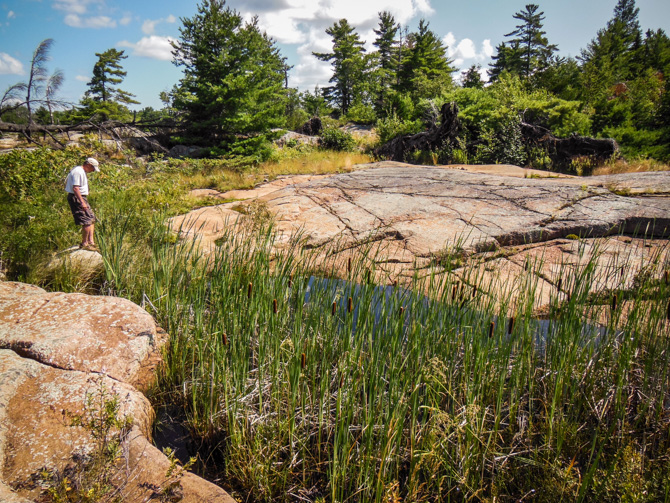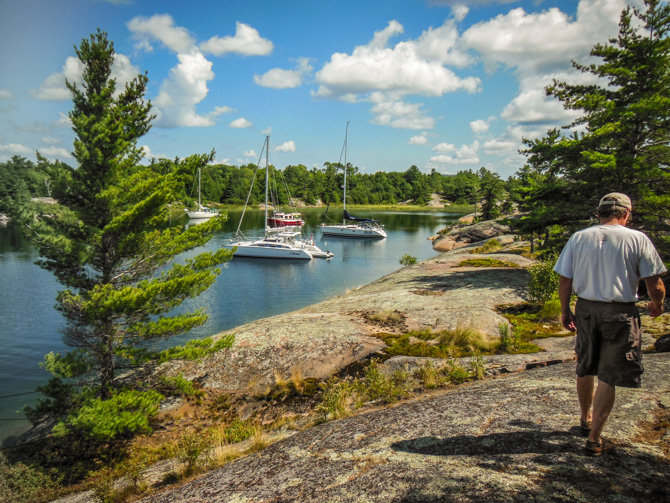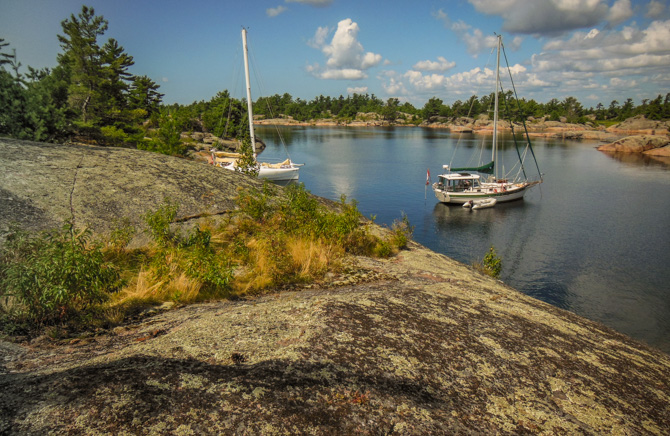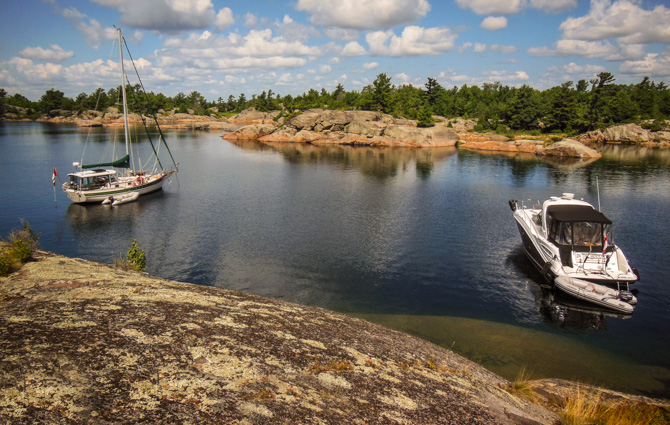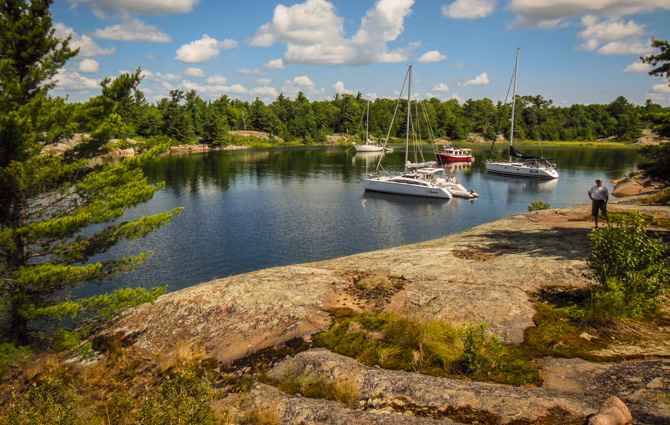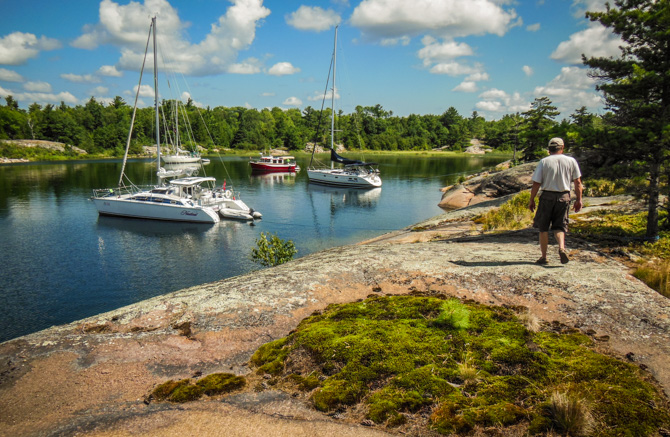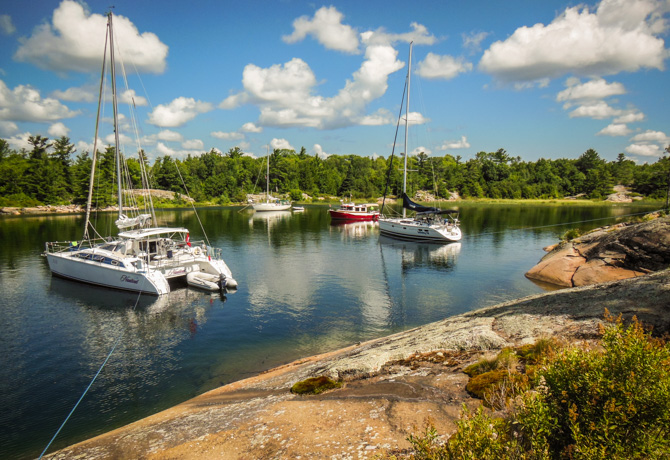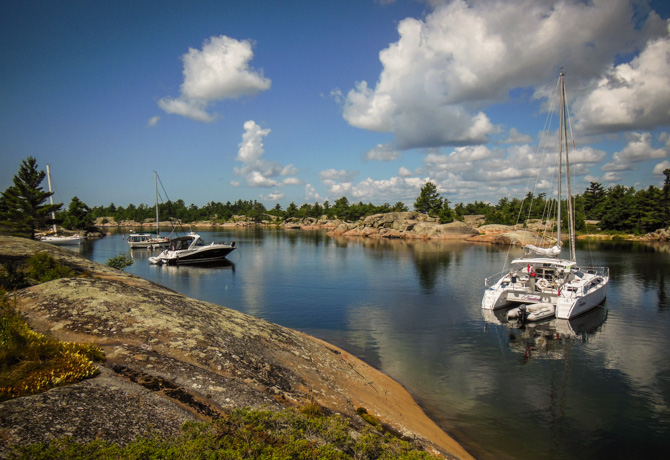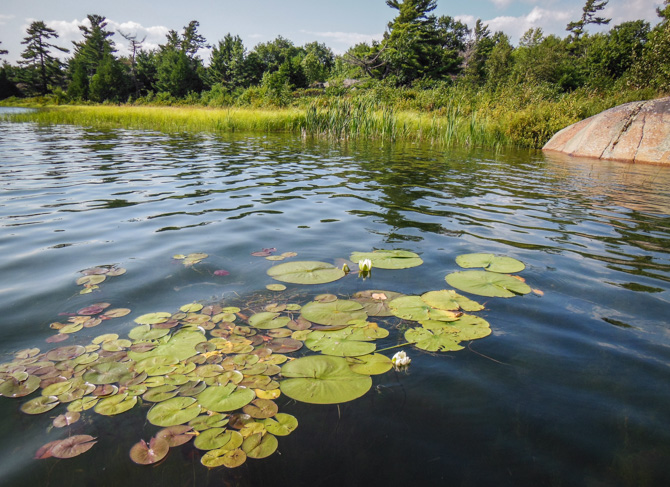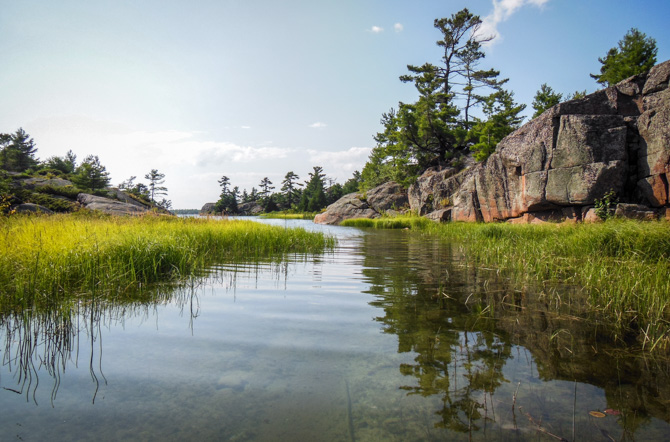 We ended our stay with a dinghy ride through some reeds and rocks, the little channel opened up into a little well that we decided we'd keep in mind for a future anchorage.