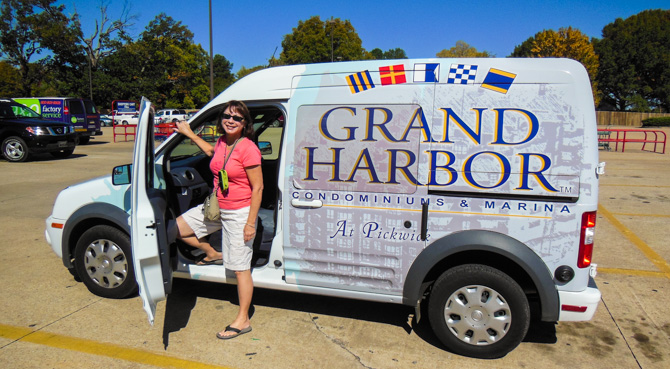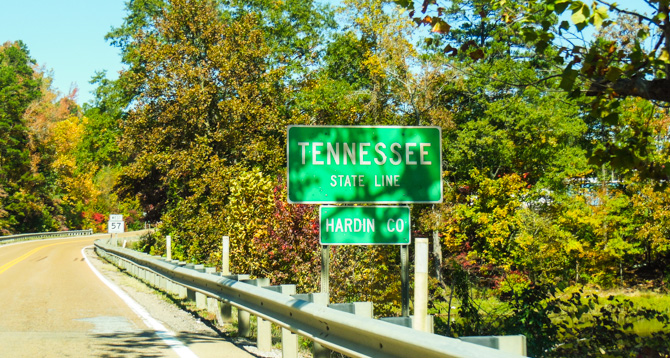 End of the line, Grand Harbor Resort Marina.
After being on the hook a lot lately, a visit to Grand Harbor Resort Marina, located where the Tennessee, Mississippi and Alabama borders come together (we're officially down south at this point), hit the spot. It has all the amenities a long-distance boater appreciates including a well stocked ship's store, an elegant boater's lounge, laundry facilities located right on the dock where you can sit by the water as you wash and dry your clothes, they also have several loaner vehicles and they almost beg you to use one to explore the nearby towns. But first we had to go through the Pickwick Landing Lock and Dam to get to Grand Harbor.
We left early in the morning due to weather reports of high winds, we wanted to get through the lock before they picked up much. Good call because we had an uneventful lock-through.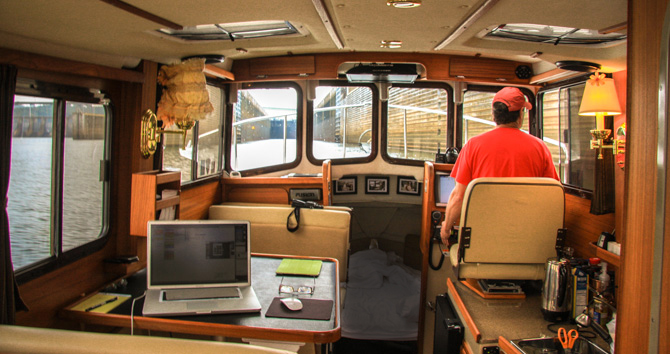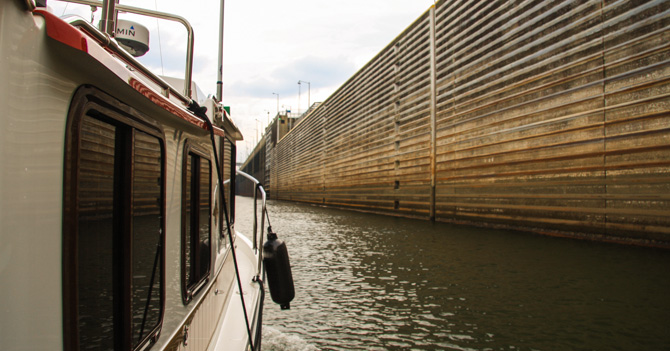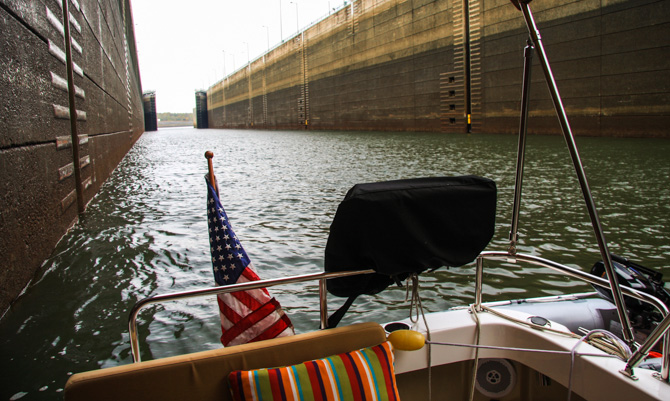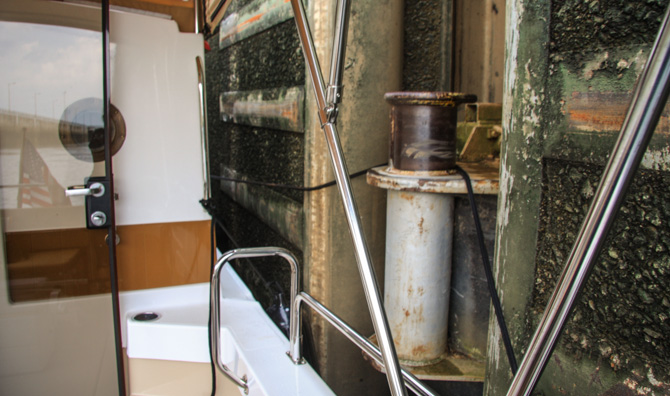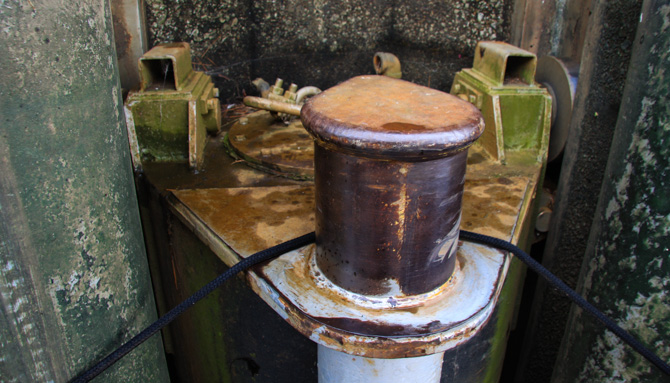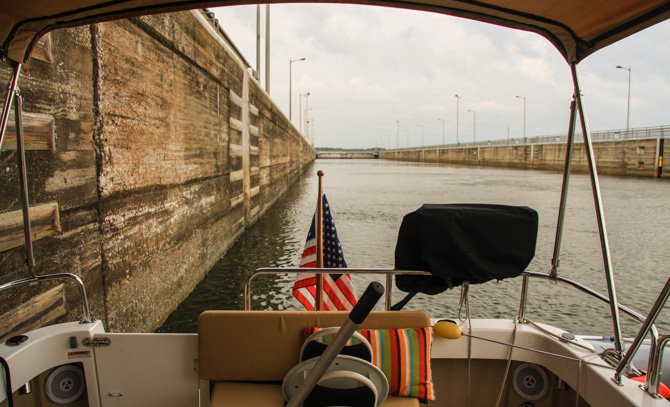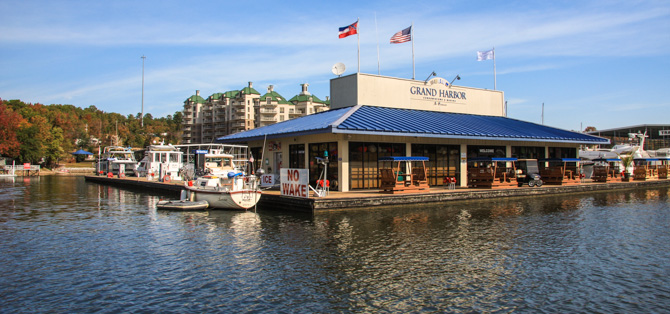 The marina at Grand Harbor provided us an opportunity to run into a few of the Loopers we've met while cruising the Tennessee River. There must have been about ten boats tied up by the end of the day and of course, a happy hour was organized and fun was had by all.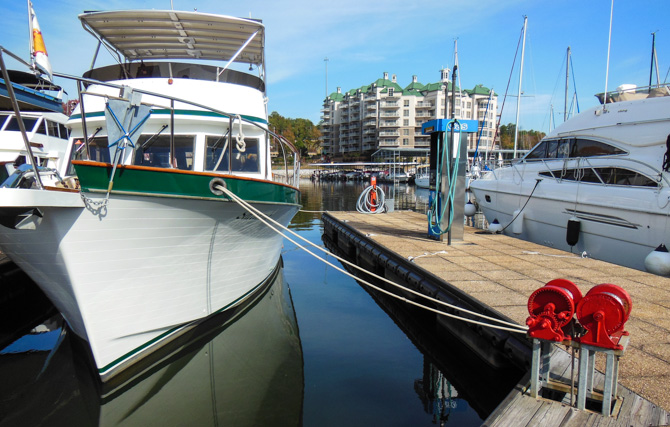 We met Paul and his son John (below), on Memshahib, just as we put the boat in the water at Green Turtle Marina to begin our Tennessee River cruise. We like the idea of a father/son boat trip, they will have made some great memories together while sharing the adventure of doing the Great Loop boat trip.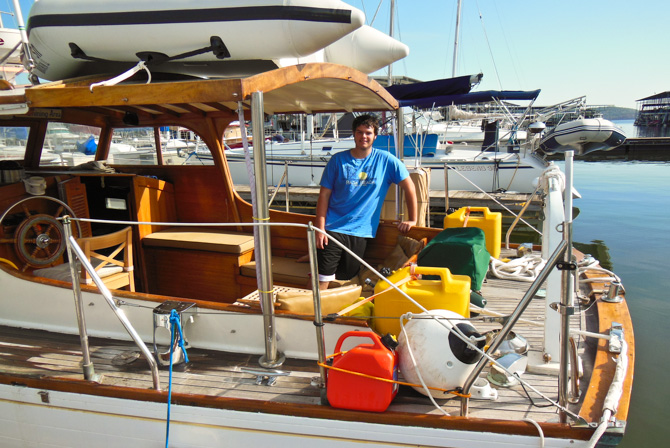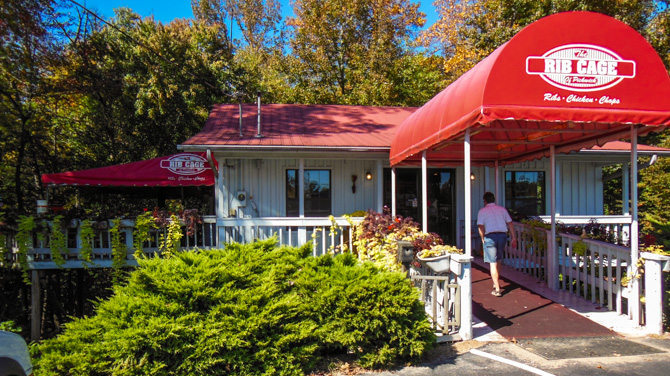 The Rib Cage is a folksy BBQ restaurant fairly close to the marina. We always make a point to stop there for the good food, fun decor and friendly atmosphere.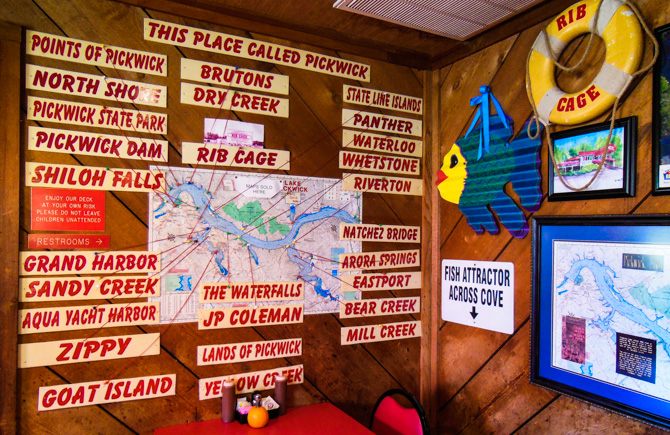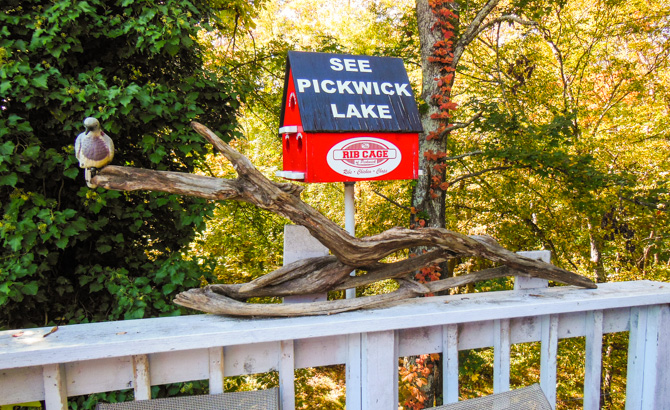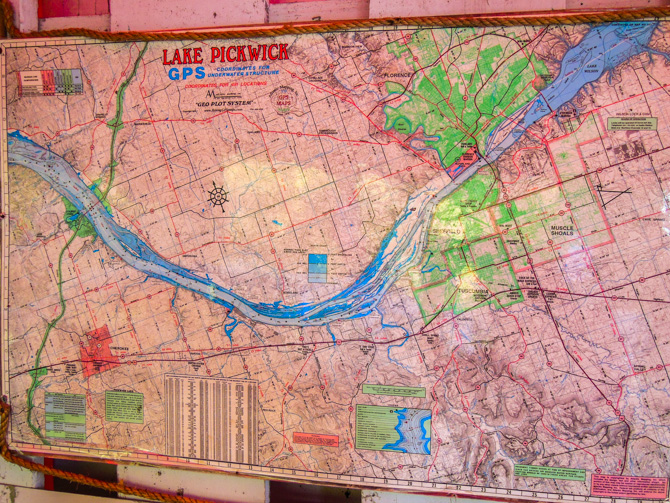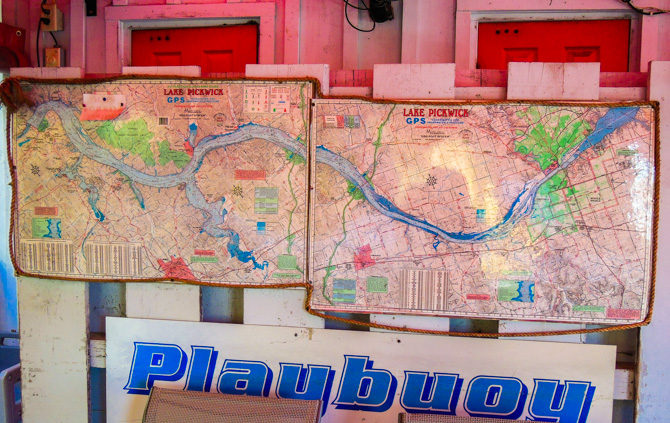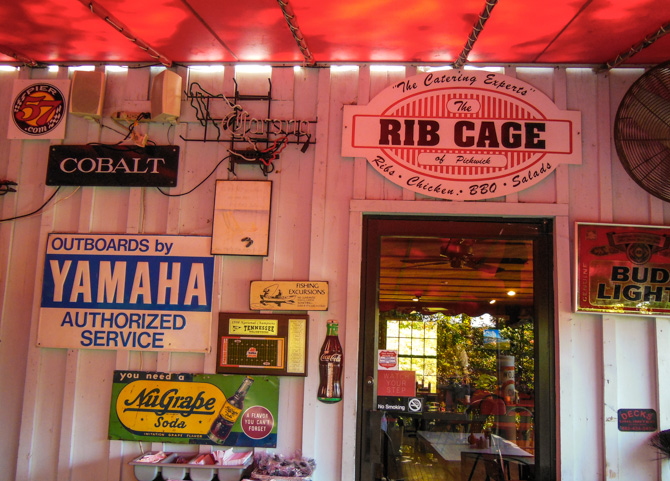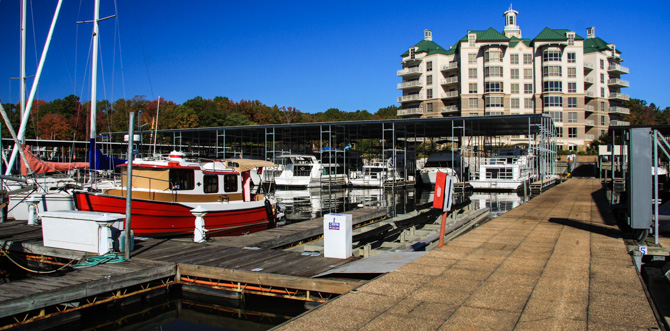 We don't see this very often… a sprout of a tree (below) growing right out of an old decaying line attached to an old sailboat.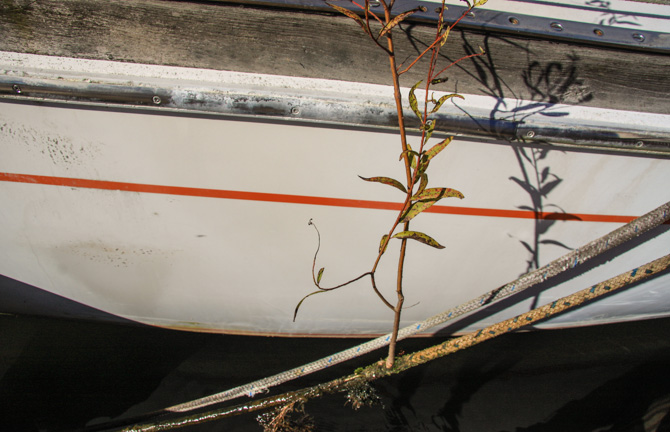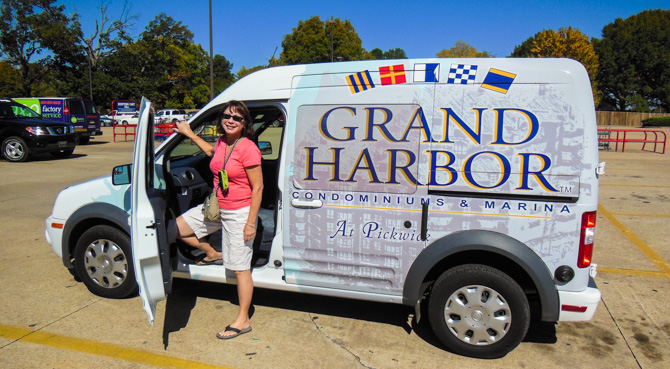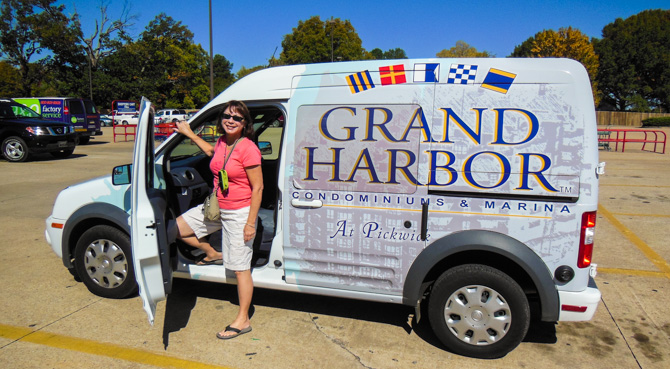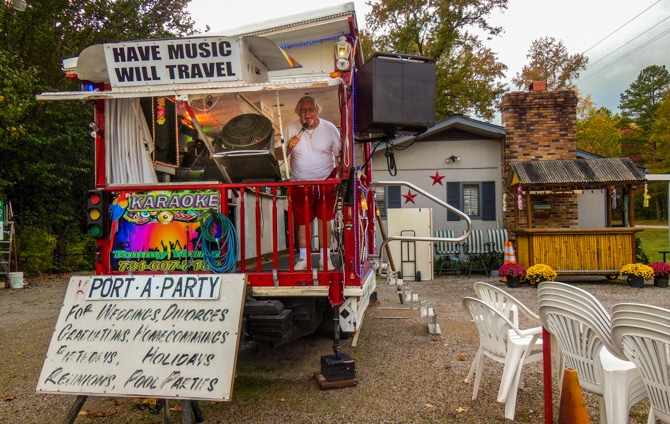 We have to rate this spot as the most unusual thing we've seen in awhile. Just a few miles down the road from the marina is this creative musician who, when not rented out for a special event, will perform for the neighbors right in his own backyard, complete with seats and a fire pit. We didn't get to see him in action but we like this idea very much.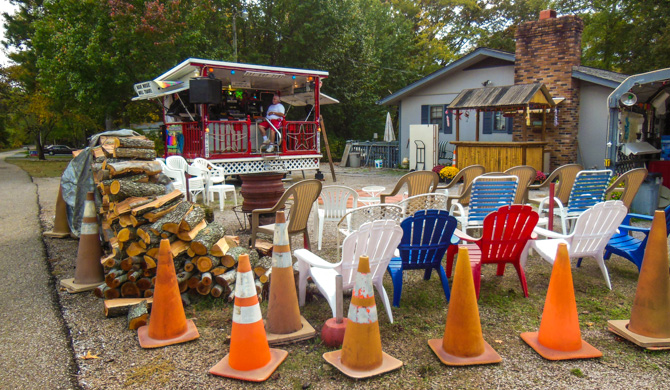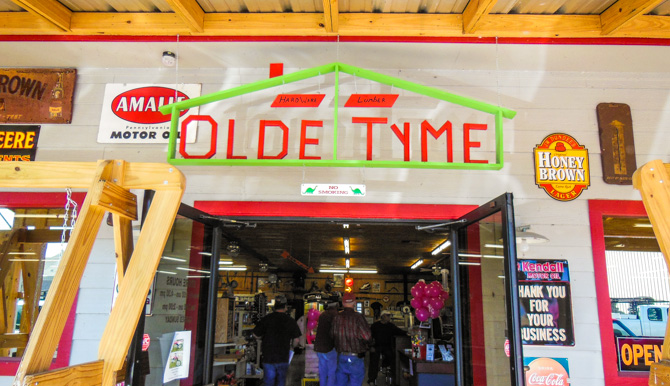 And then there is this "Olde Tyme" hardware store close to the marina. The thing we loved most at this store was the train track set up just below the ceiling of the store, which the staff went to great lengths to fire up so we could be amused. While out and about with the loaner van from Grand Harbor, we sure got a taste of rural America at its finest.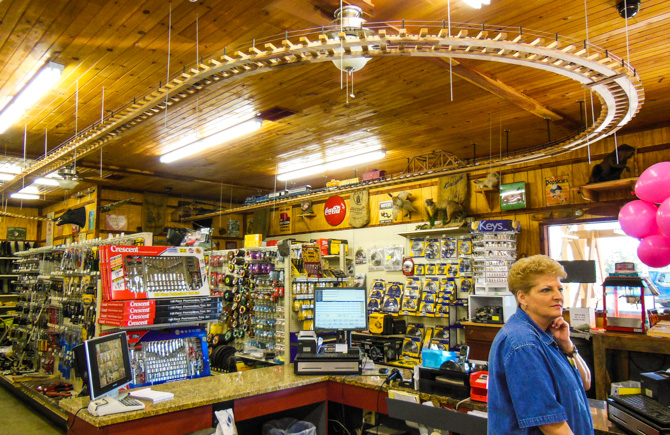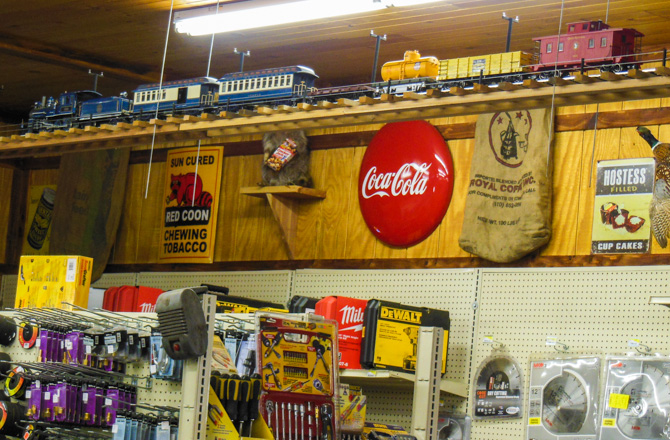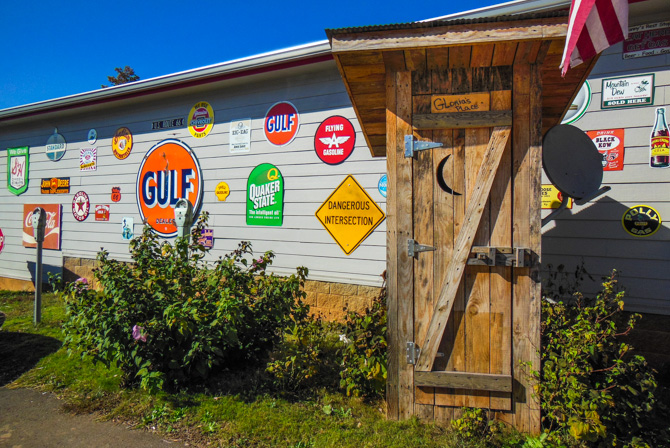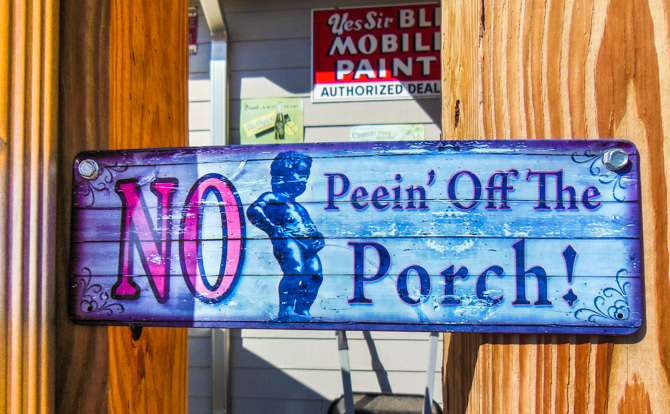 After a couple day's stay at Grand Harbor Resort Marina, we had to move on downriver. Two more anchorages to visit before we arrive at Joe Wheeler State Park and Marina.