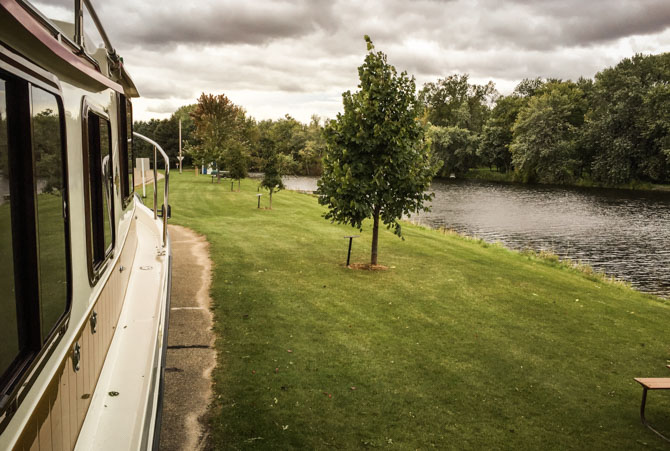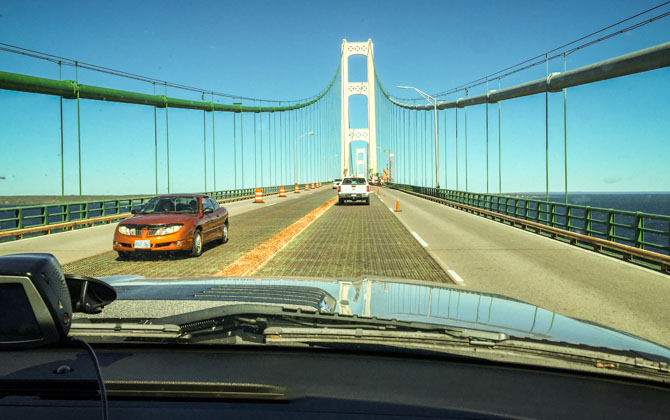 After months of packing, planning and organizing, we finally headed out this morning. First to 131, driving north to the Mackinaw Bridge. After we crossed the bridge, Kismet's bow was turned west towards our final destination of Portland Oregon. Not only will we get the boat out to the west coast before the snow flies, but we plan to spend time with our son, Ross and his family, in Portland for several weeks before flying home for the holidays. This is just the beginning of a year-long adventure in the Pacific Northwest.
Because of the last minute change in our fall travel plans (see post here), getting ready to leave the house this year became a bit of a challenge. To further complicate the process, we had all our young men and their families home the week before. Jim kept saying that when he made up the schedule and presented me with a time table as to when we would head out after the last of our family left the premises. I only remember saying, "I need three full days after the last son and family left to finish my preparation and packing." Jim, however, only remembers that I agreed to a certain day. A one-and-a-half day departure time. I was adamant about needing those three days and good thing I stuck to my guns. We barely made it out the door on Friday morning, but as things usually happen, it all came together at the last minute.
It's always such a sweet relief to settle into my seat in the truck looking forward, out the window, toward a new adventure.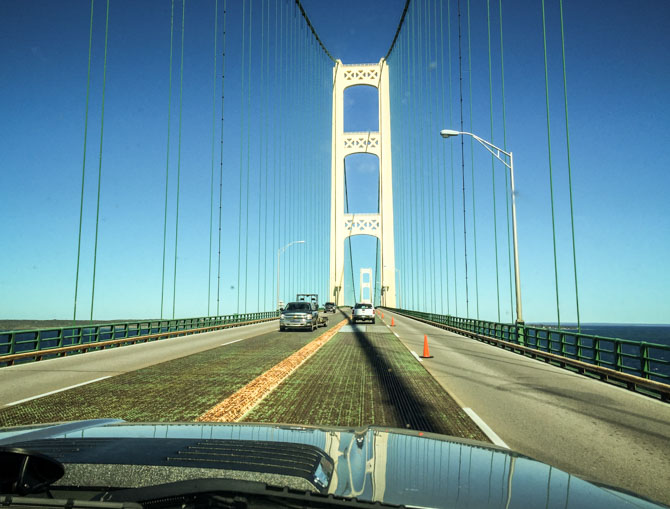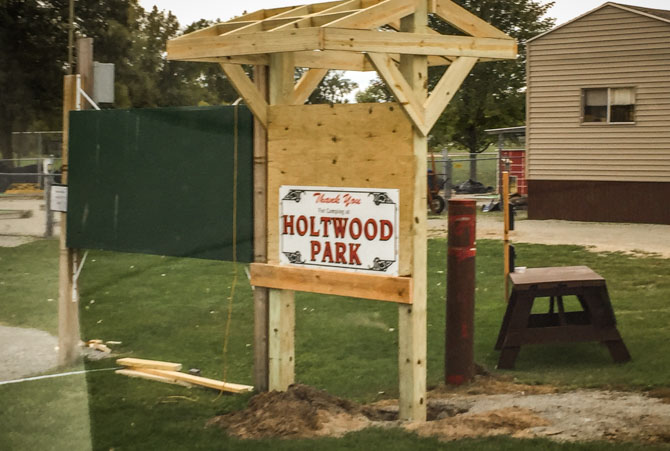 Friday, early evening, we stopped in Oconto, Wisconsin for dinner. From the restaurant, we called Holtwood RV Park only a mile away from the restaurant and were relieved they had a spot for us for the night. It was a quick spot to get into, more like a parking spot, but it was by the river and it was quiet there. As usual for us the first night out, we spent the bulk of the evening getting the boat organized for camping on. Jim got the portable electric heater out of the truck and I put some packed bags of stuff stowed and out of the way.
After a hectic week of family fun and trip preparation, it felt good to climb into our little bed at the end of the night. I always sleep good on the boat.