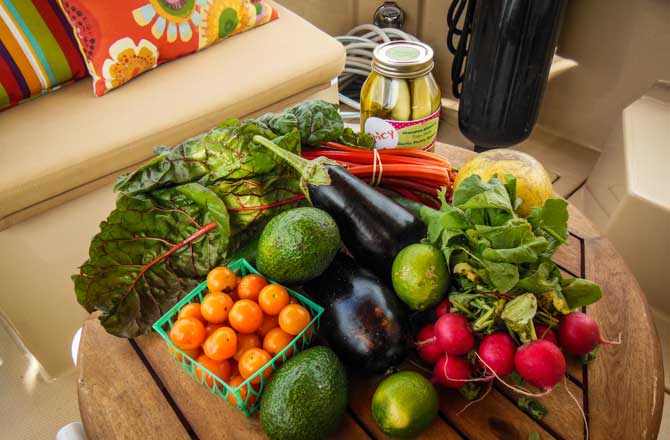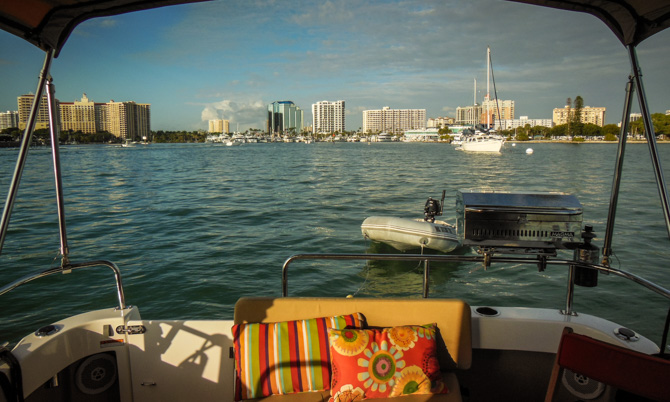 We always enjoy stopping in Sarasota for a few nights.
Sarasota is vibrant and provides a nice break for two salty tugnuts. For our first two nights, we choose the mooring ball option, just outside the harbor, instead of docking at Marina Jacks like we usually do. It was calm enough and just a short dinghy ride to the marina offers us access to town and the ability to get our daily exercise while visiting the Farmer's Market or stocking up at the grocery store. Sarasota is a very walkable city, there is always something interesting going on, we never tire of making this stop.
The third night however, Jim had heard of a Hyatt Hotel nearby that also had a little marina, we decided to check it out and glad we did, it seemed like a little vacation from our winter cruising activities with its resort atmosphere, large pool, laundry facilities (right next to the pool, so I could do laundry and swim at the same time).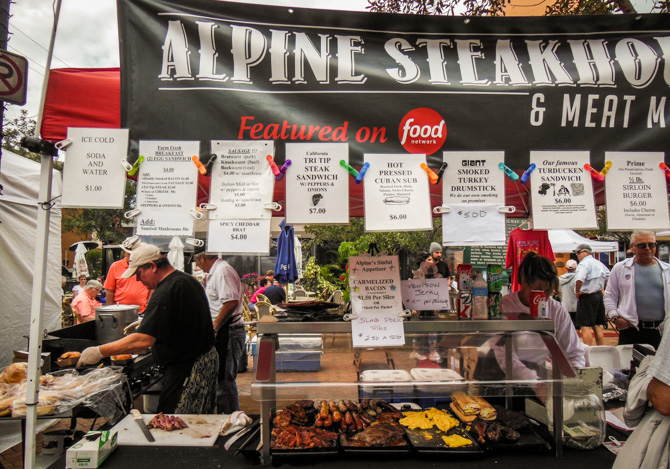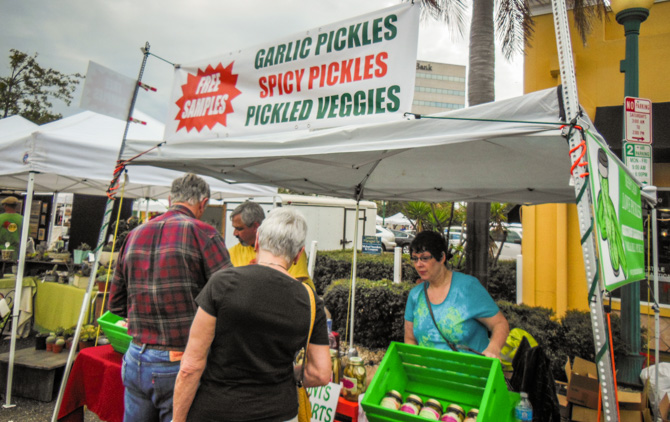 Farmer's Markets have the best pickles for sale, homegrown and homemade. We sampled a bunch and made our selection.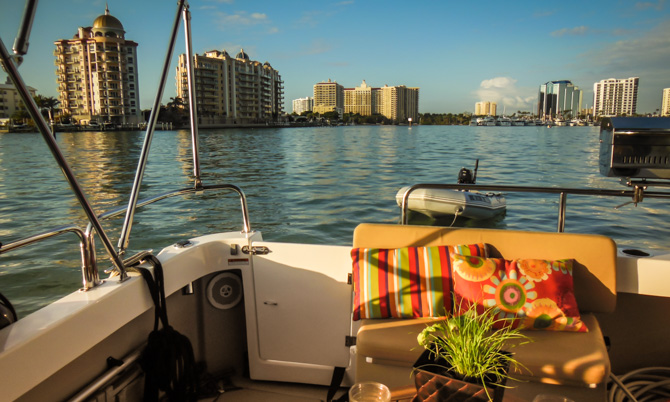 Our bounty from the Farmer's Market. The pickles were "Hot!"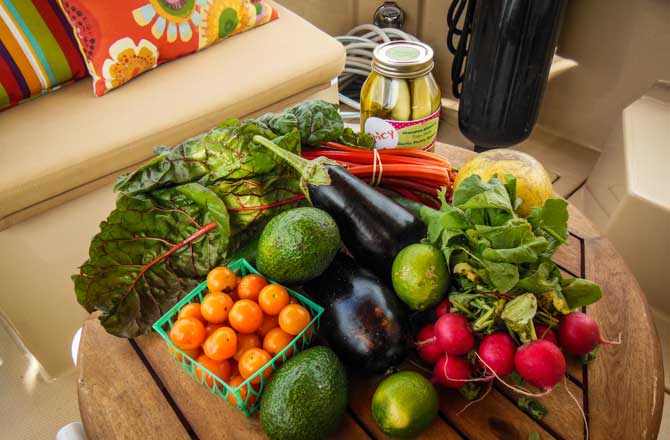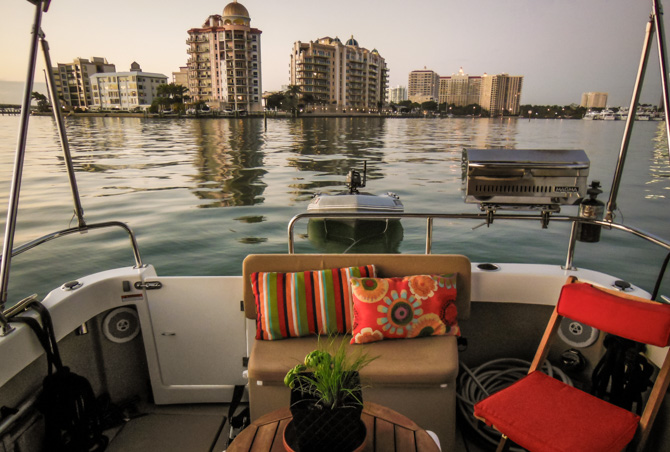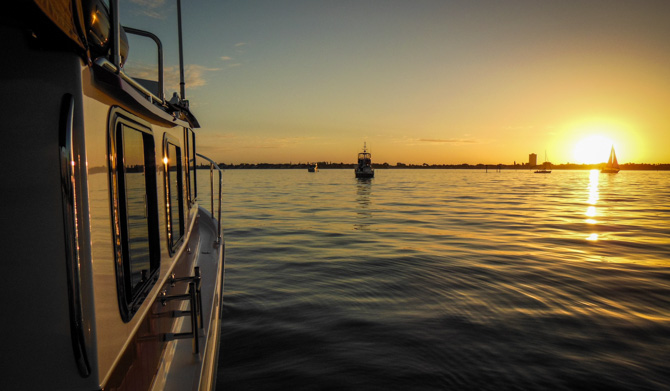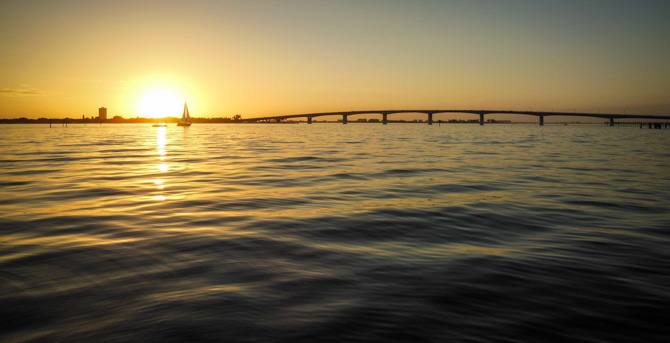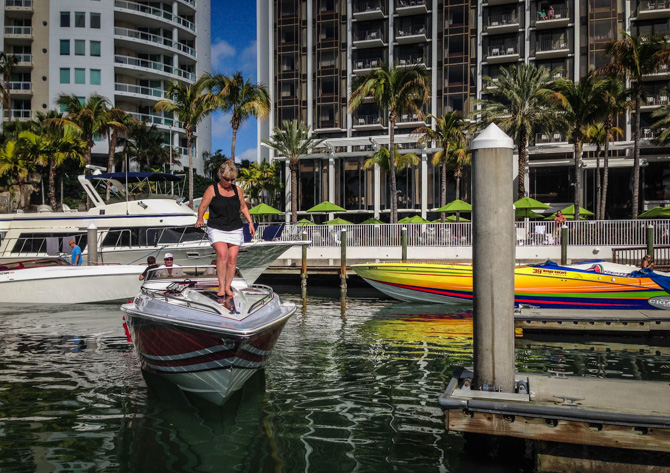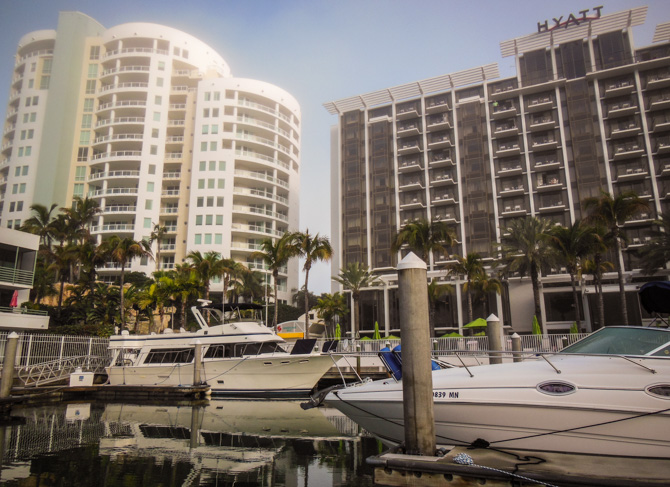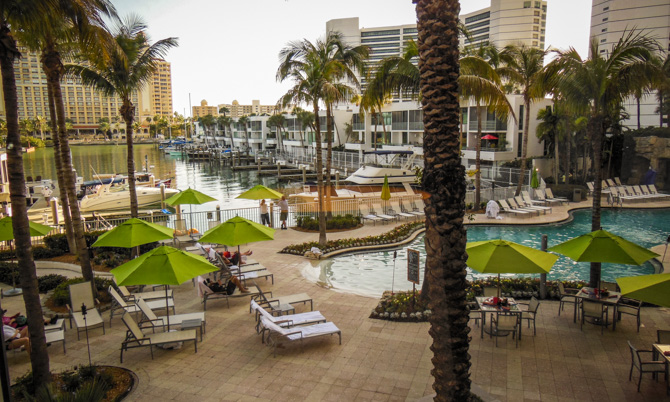 As you can see, we did not suffer from moving to this marina at the Hyatt. In fact, we enjoyed the amenities immensely, especially the laundry room which is located right next to the pool. It made the day's main chore a pleasure as I could attend to laundry in-between pool activities. The pool was a relaxing retreat with a waterfall at one end. The hotel also had a nature trail adjacent to the hotel, a nice perk for walkers like us.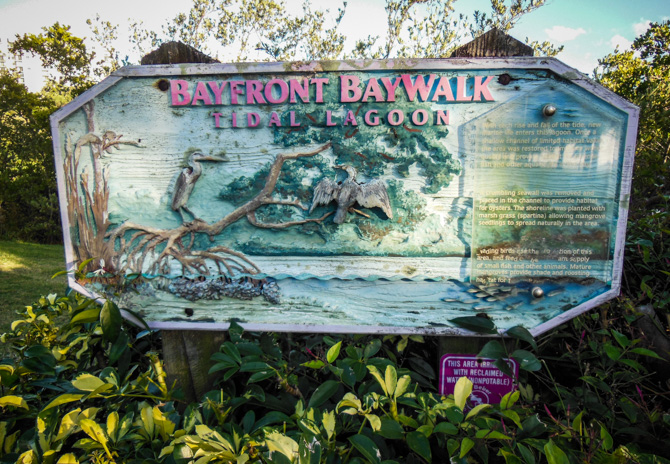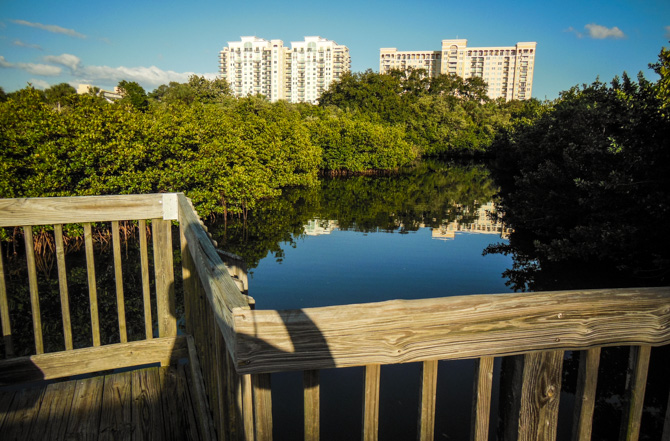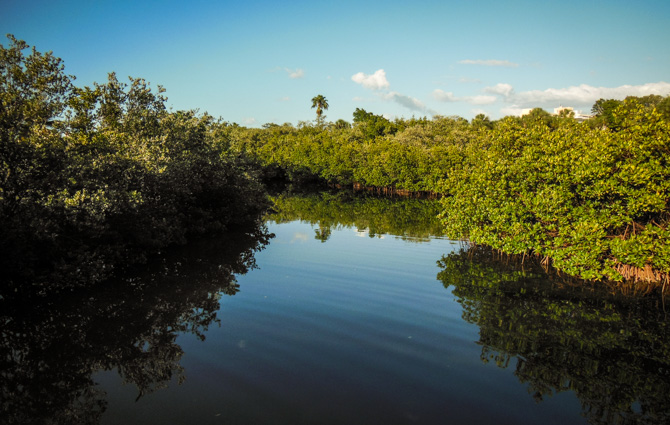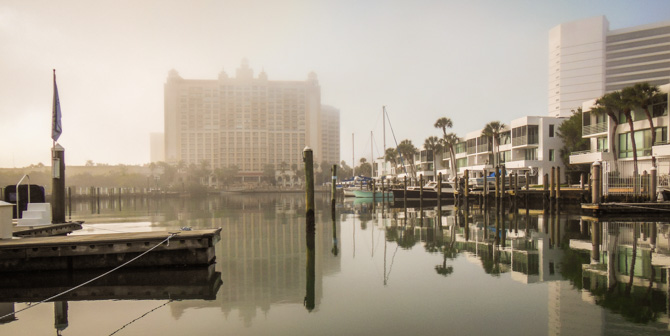 Fog rolled into the harbor the next morning. A beautiful sight. We could have stayed here longer, but as is usually the case, all good things come to an end.