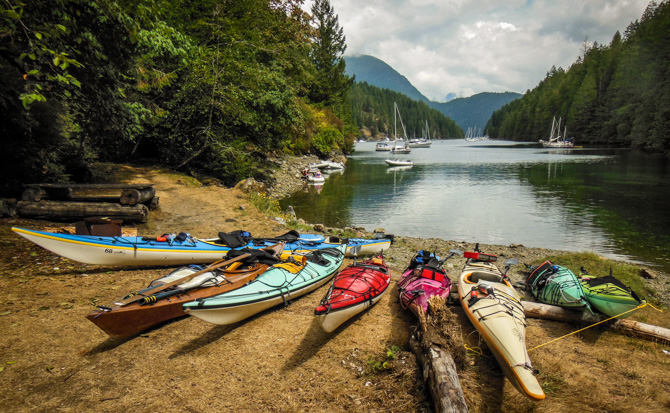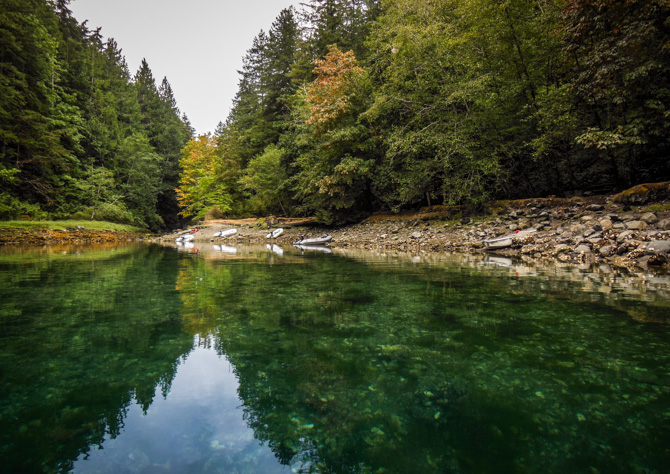 As Our Cruise in Desolation winds close to the end, Black Lake Was a Real Treat!
One of the activities we came to enjoy while cruising Desolation Sound was hiking to the many inland fresh water lakes. Black Lake was one such lake located not far from our anchorage in Roscoe Cove. After a short dinghy ride it was easily accessed by hiking a fairly short woodsy remnant of a logging trail. The trail continued along the lake for awhile before heading up a big hill. Lush vegetation and huge ferns surrounded us as we explored the trail further up the hill. With the big trees and lush vegetation we felt like we had been plopped down in the middle of a Jurasic Park movie set.
On two separate occasions, we landed our dinghy at the base of the trail and hiked up to the lake to cool off and freshen up. There are no beaches at the edge of the lake instead large outcroppings of boulders line the shoreline. We'd ease ourselves out onto the slippery tops and slowly walk into the crystal clear fresh water. What a treat for us on a hot august afternoon. The water temp was pretty much the same as the other lakes we hiked to earlier in our trip, quite warm.
All in all, Roscoe Bay provided an excellent last stop for the crew of Kismet while cruising Canada's beautiful Desolation Sound.
Next up… Cruising the Sunshine Coast to
Princess Louisa Inlet and Chatterbox Falls.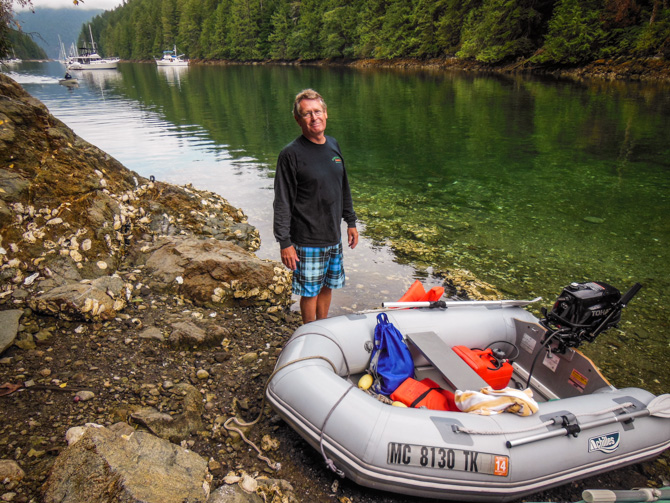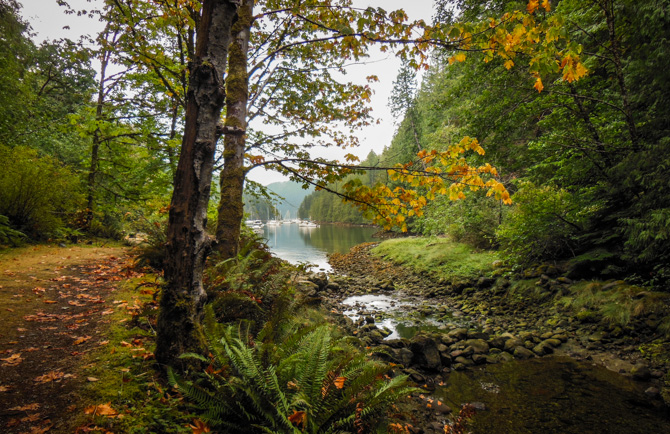 The family (below) were carrying jugs of water, all the way from Black Lake, to their boat anchored in the harbor.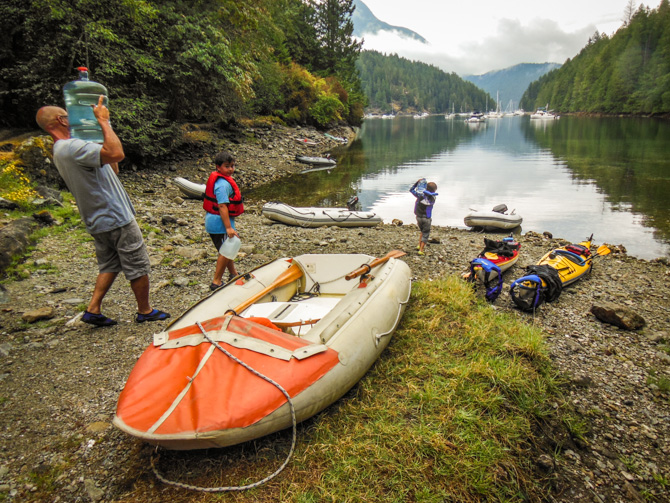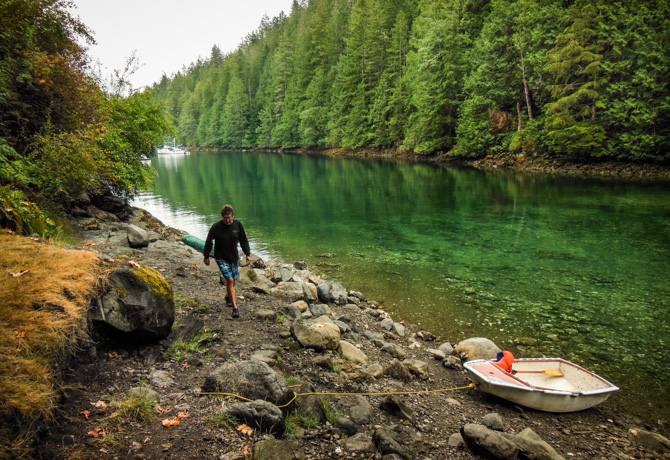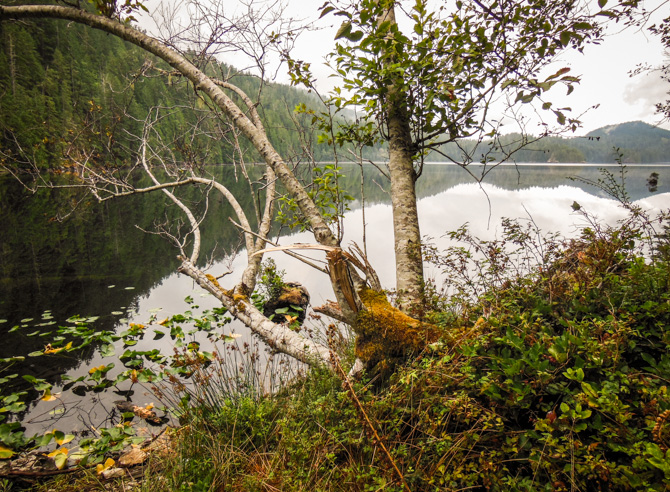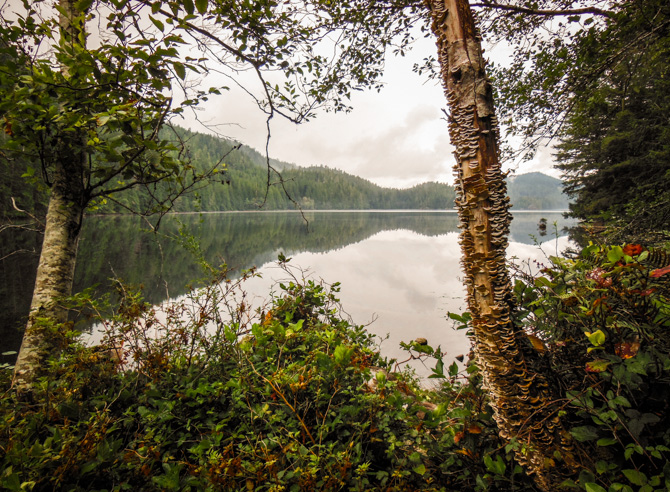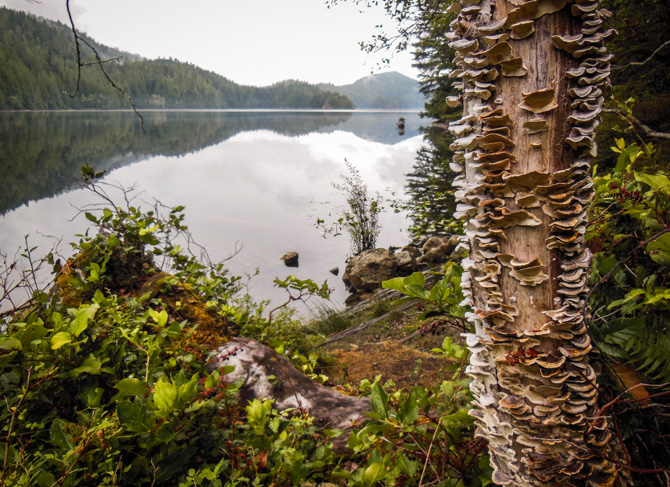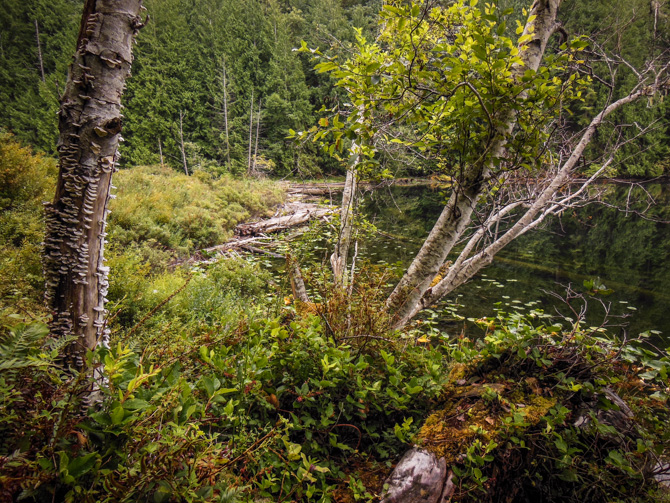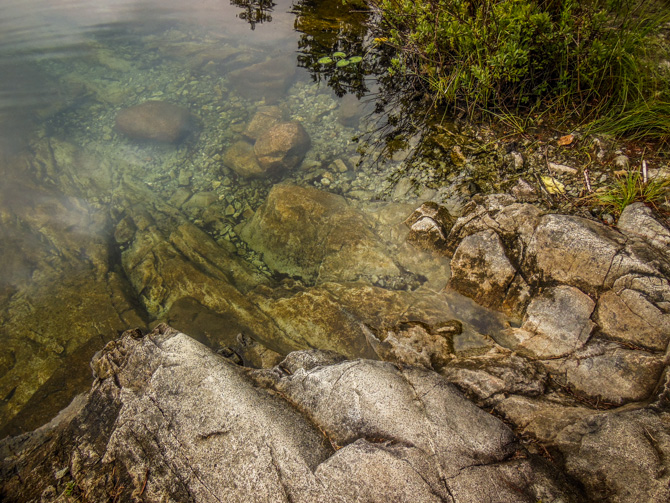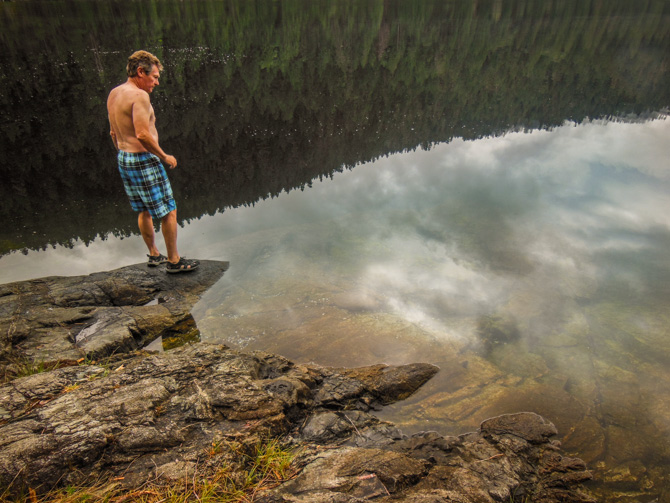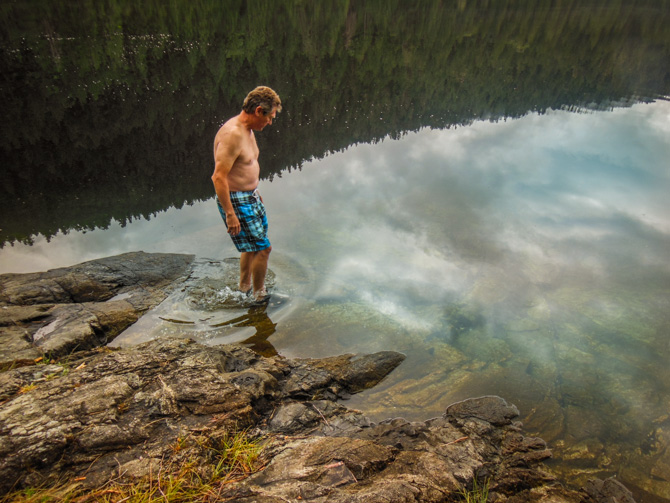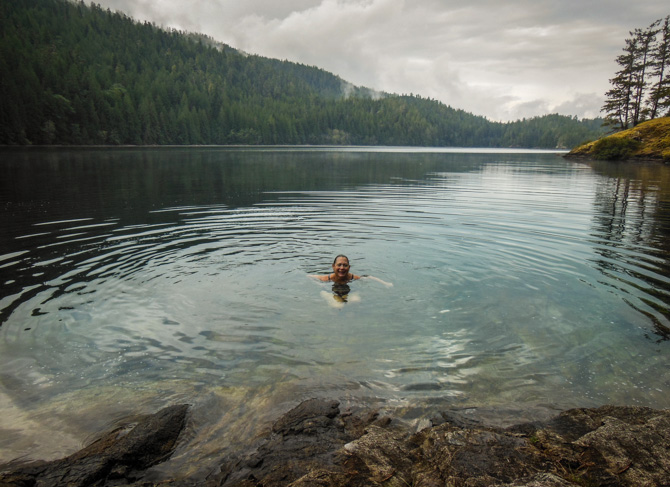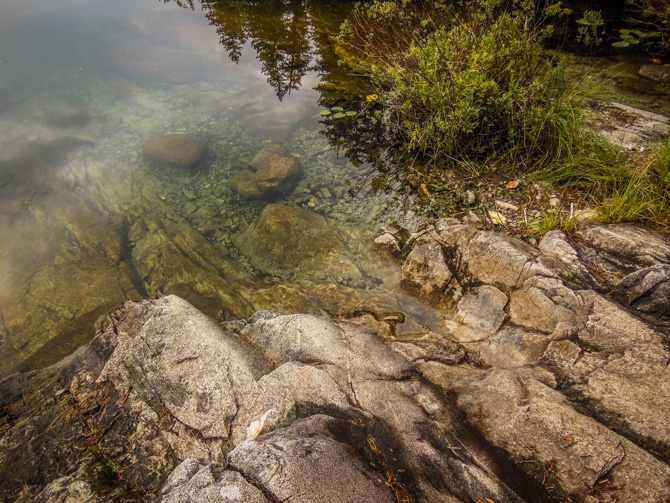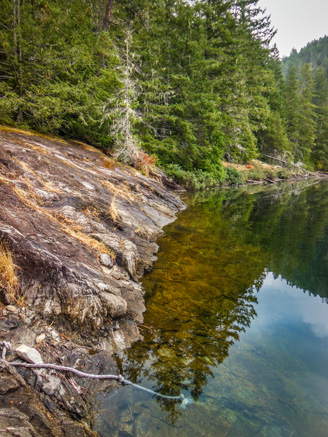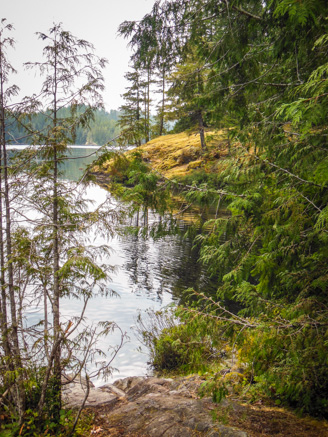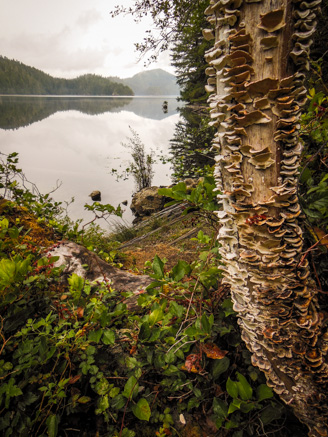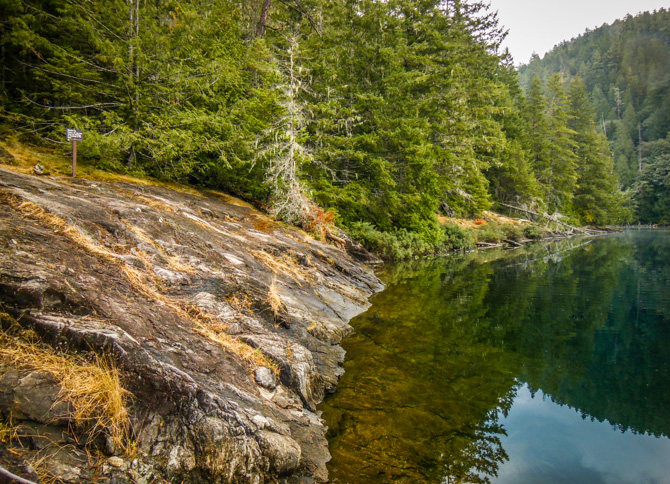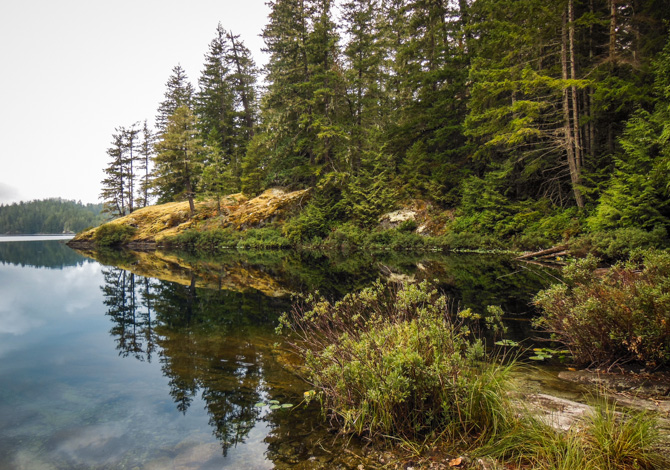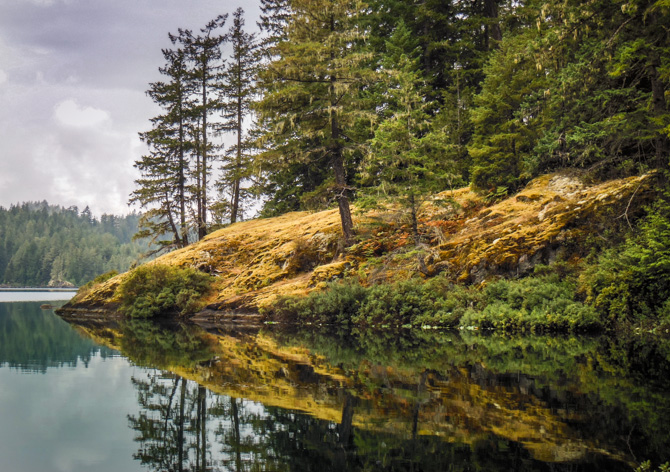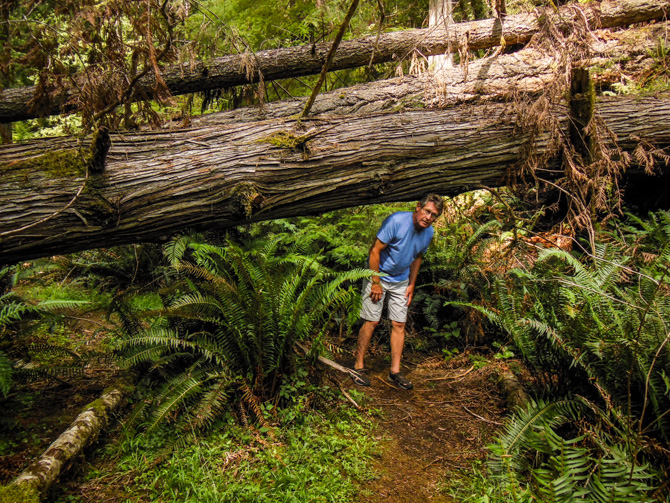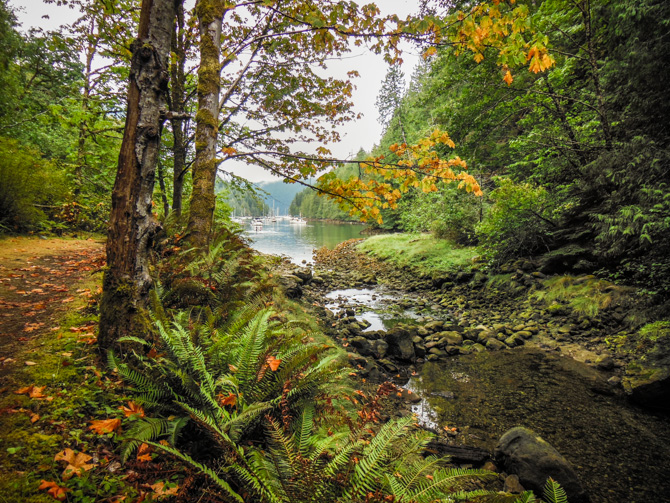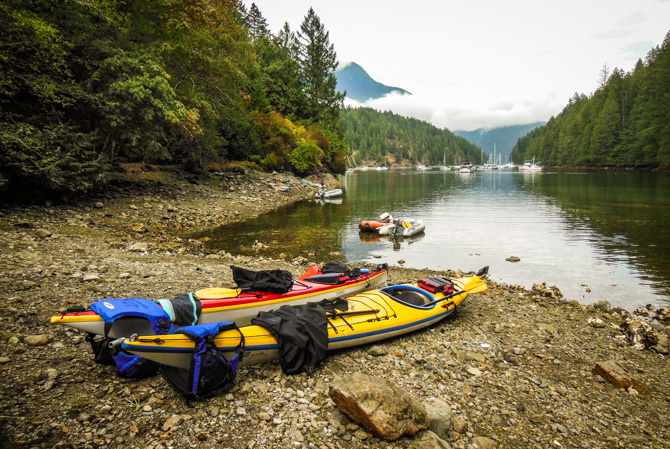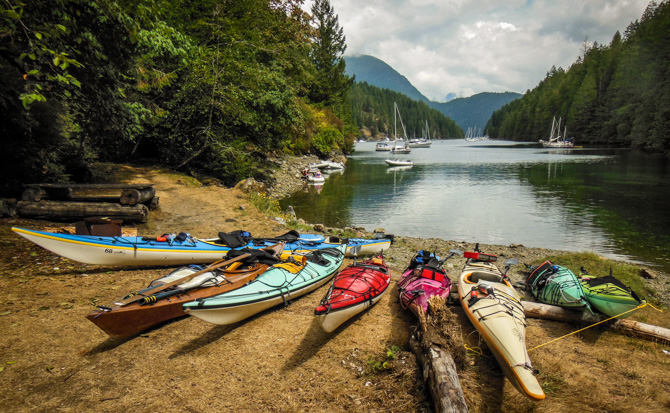 We made another trip to the lake on our last full day in Roscoe Cove; it was crowded. A bunch of kayakers descended upon the bay and, like all the other boaters in the anchorage, they wanted cool off by taking a dip in the lake.