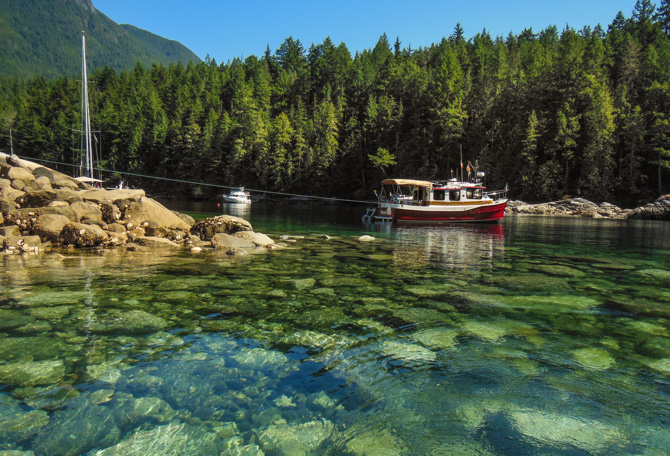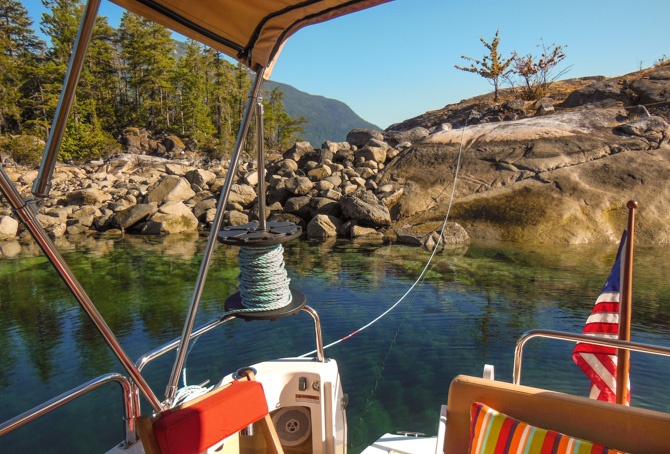 Laura Cove Reminded Us of Cruising Ground Closer to Home, the North Channel, Ontario, Canada.
During our three days in Laura Cove, we swam next to the boat every day in the clear, warm water. We hiked a little, took dinghy rides around Prideaux Haven to explore and visit with other boaters we knew who were also staying in one of the coves for the Canadian holiday weekend. We liked our spot. There were three other boats rafted off the narrower tip of the rock and a few more on the other side but there wasn't any room for another boat to stern anchor in our vicinity.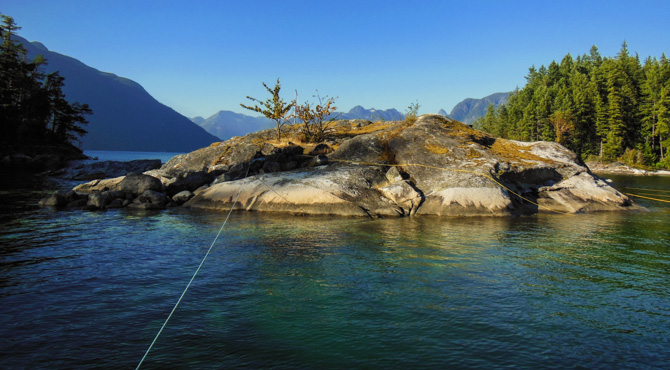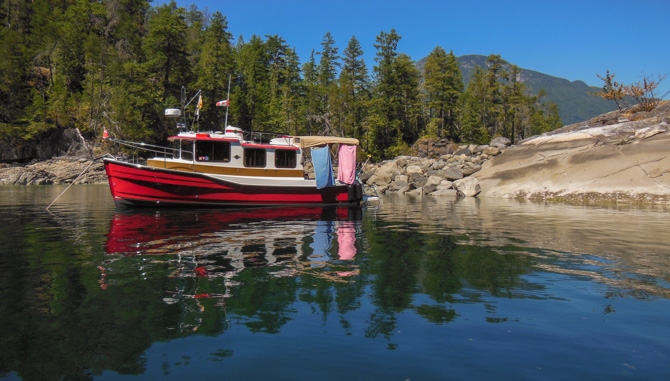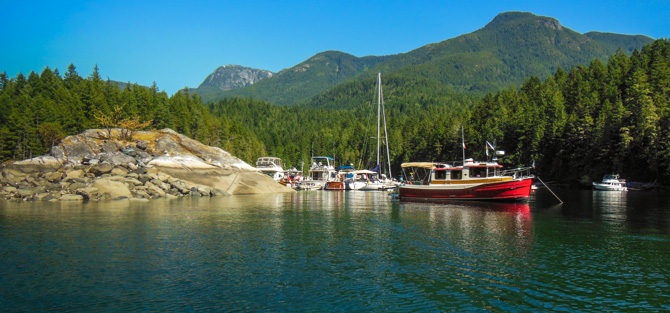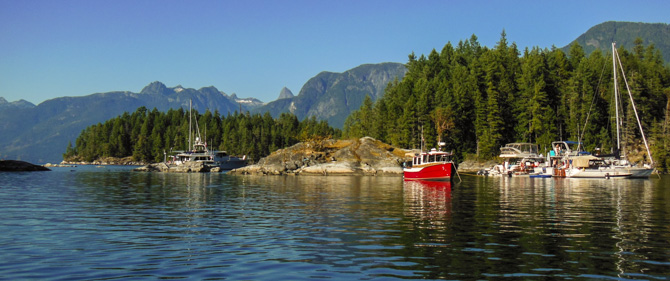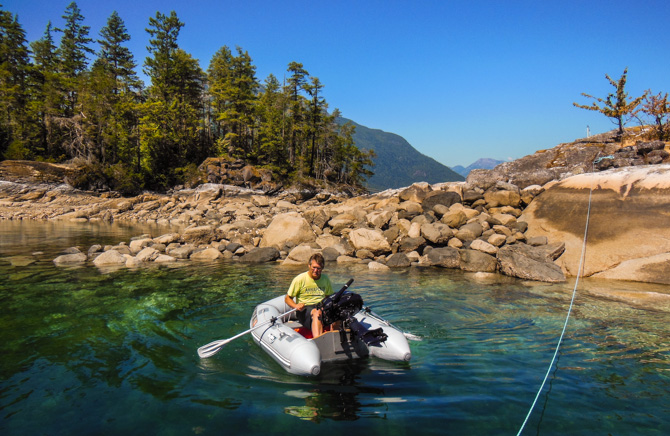 We took a dinghy ride over to Melanie Cove, still lots of boats anchored there, as we said earlier it was a lot busier over in that cove than it was at Laura Cove.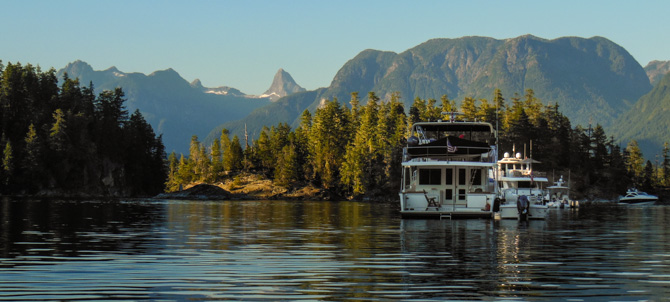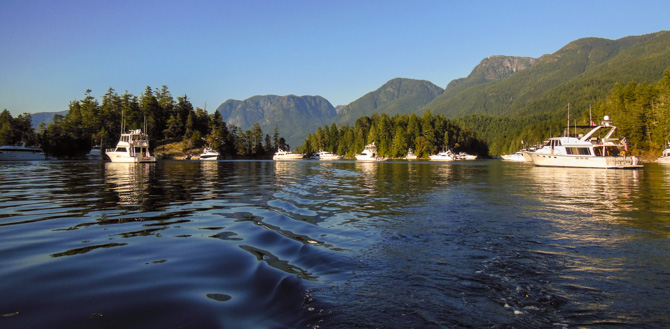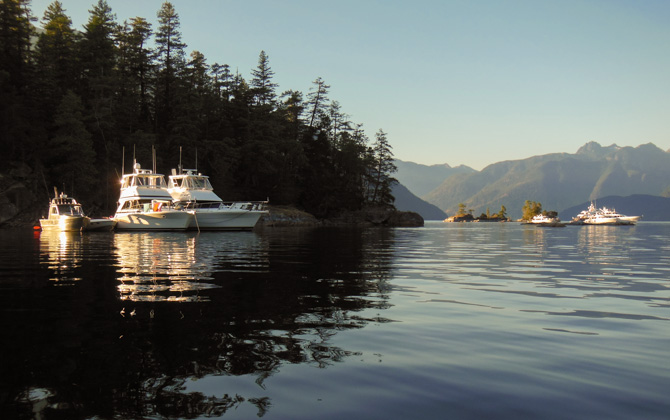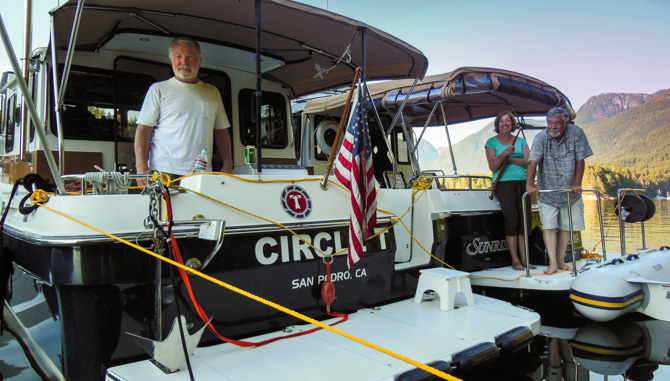 On one dinghy excursion around Melanie Cove we came across fellow Ranger Tug owners, Tym and June, on Circle T (above-left), and Fred and Diane, on Sunrise (above-right). We had all met earlier when we joined the Ranger Tug Cruise to Desolation Sound. Now, a few of us are bumping into each other occasionally as we each take different routes to explore the Sound.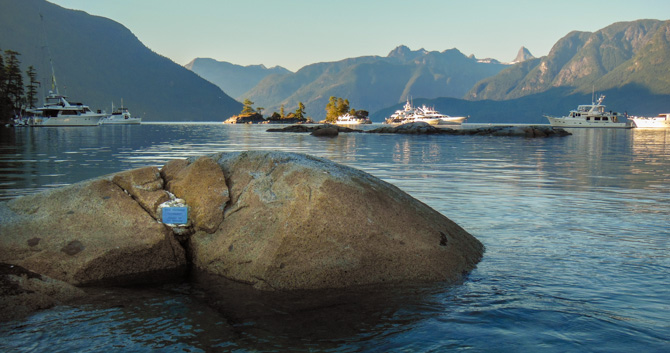 We weren't the only ones that had a good time in Prideaux Haven. Milt Goodman, Goodship (see plaque above and below), had such a good time he, or a loved one, affixed a plaque to a huge rock in a channel, near Melanie Cove, in his memory. We understand the sentiment completely.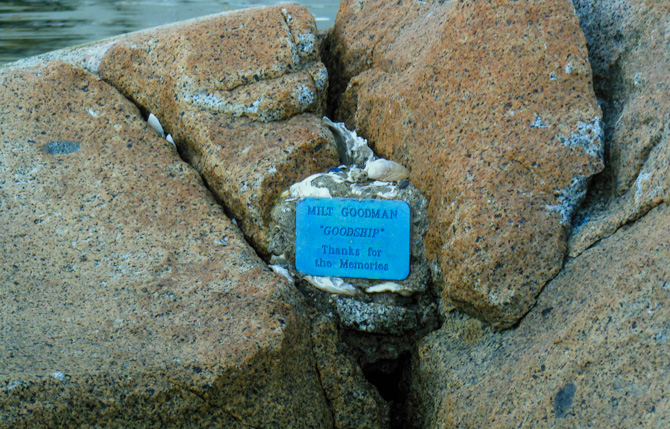 Lots of rocks visible under the water in Prideaux Haven. A scary thought for some boaters but after cruising in Canada's North Channel, and now Desolation Sound, we are used to the idea of that rock hard surface just under the hull of our boat; it helps tremendously having a boat with a shallow draft, we can get into many places a bigger boat, or sailboat, with a deeper draft can't.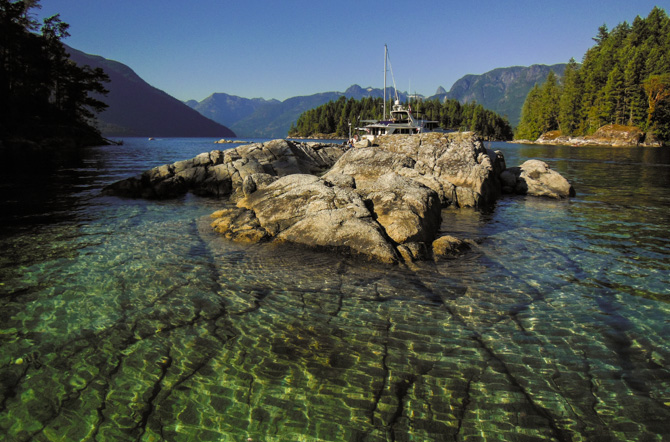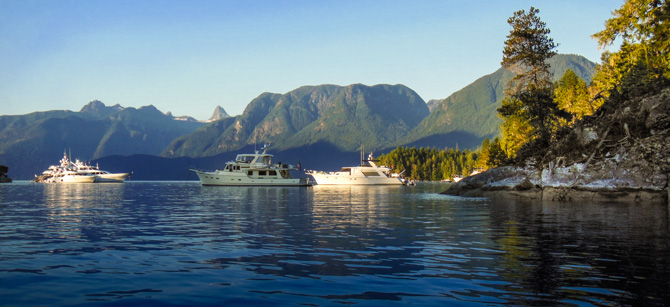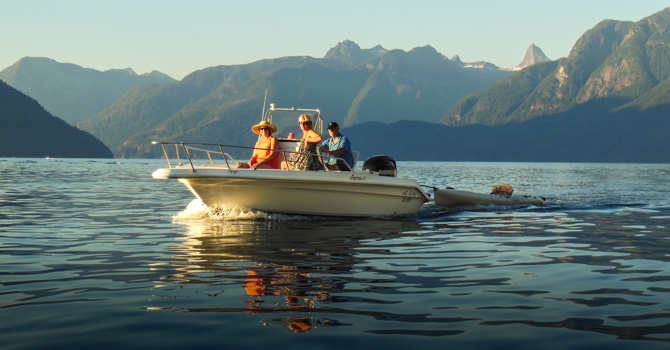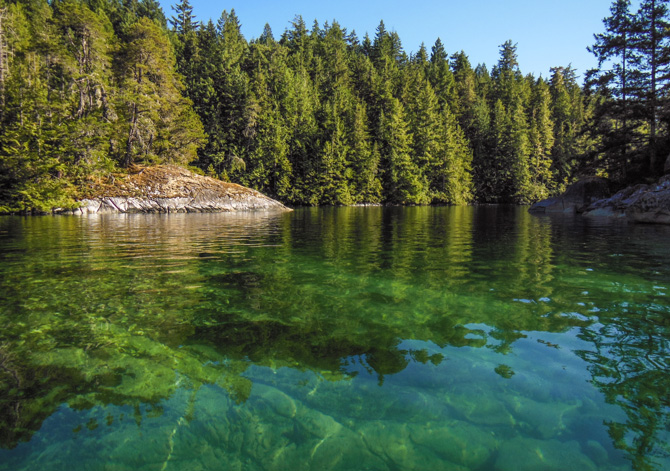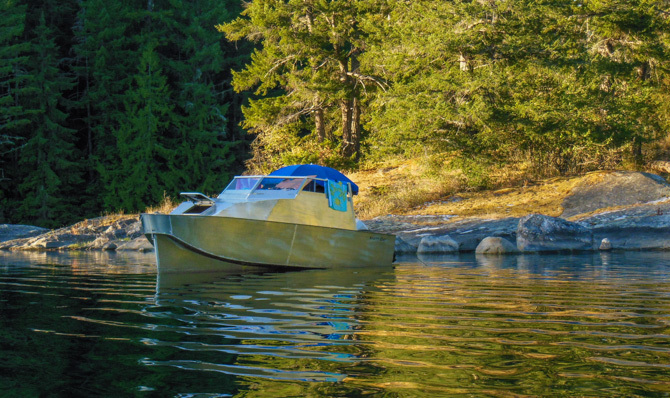 We saw this unusual boat anchored in a channel between the Melanie Cove and Laura cove. It appears to be homemade out of aluminum.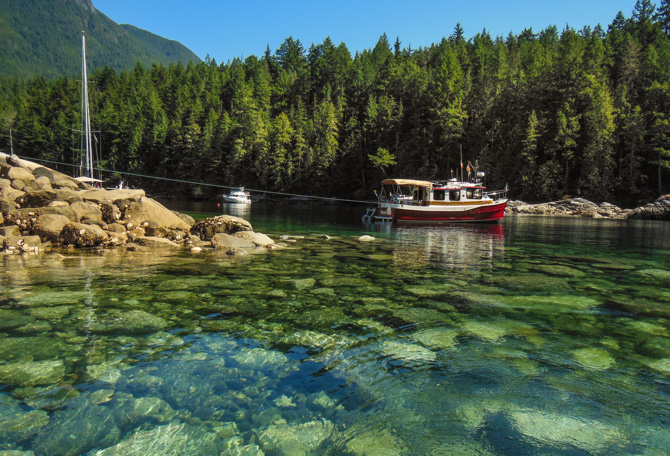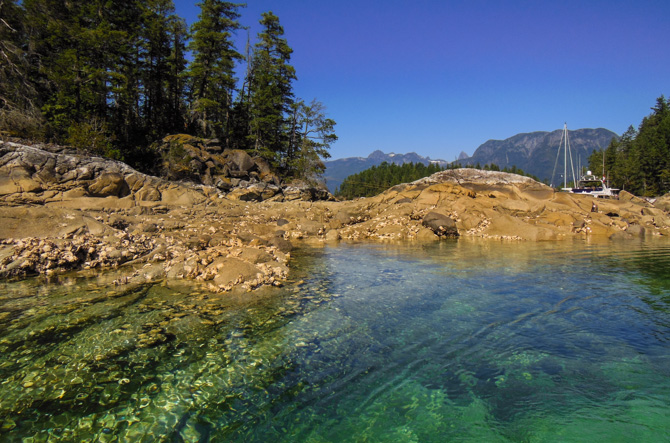 Our last night in Laura Cove we had fun watching "Boo," (below-the dog on the rock) defy ongoing commands that he come back to the boat as it grew dark. He was  banished to the rock island earlier in the day by his family (in rafted boats to the right of the rock), It appeared his nose was a little out of joint at having been sent away for a time out, or perhaps he just liked the peace and quiet the rock afforded him.